Tony and Felicia are one of the most fun couples we've ever worked with and it showed in every aspect of their DIY wedding.
Let's start with the wedding clothes that showed off their vibrant personalities and offbeat style.
We cannot get over Felicia's gorgeous non-traditional wedding gown. Felicia told us that she had two different dresses originally, one for the ceremony and one for the reception, but that neither ever quite made her feel like herself. And you definitely want to feel like the very best version of yourself on your wedding day.
One week before her wedding she spotted this fierce silky champagne mermaid silhouette gown with black lace overlay at Dillard's and knew it would be the dress she'd wear all night long on the day she married her one true love!
Speaking of her true love, check out Tony and the guys in comfortable, yet classy jeans and burgundy and dark green shirts with black fedoras.
And while we're still talking about the wedding looks let's not forget to jump back to the girls and gush over these handmade flower crowns and mismatched yet beautifully coordinated gowns on the ladies!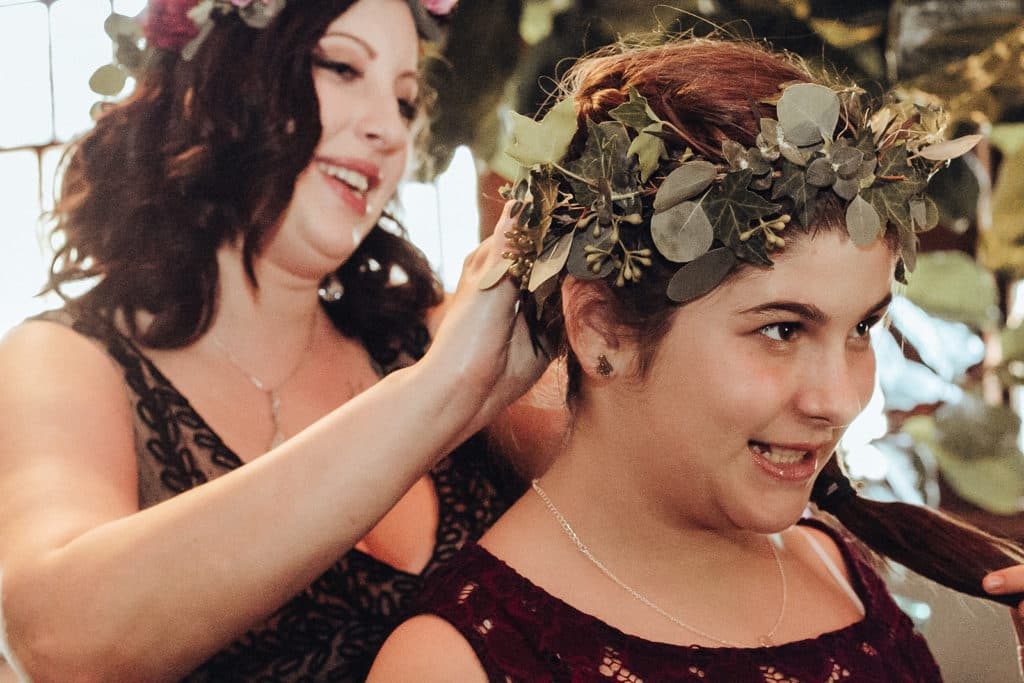 Flowers were everywhere at this warm-toned wedding proving that flowers can be totally dramatic when then want to be.
Styling and décor was all thanks to Felicia's grandmother, Georgia Jennings, who luckily for all future couples in Central Florida, enjoyed the process so much she's decided to start a wedding décor business, Beautiful Weddings on a Budget (see below for contact info if you'd like to work with her)!
Their look was completed by our Plant Décor Service add-on. Here at Rockledge Gardens we partner with the lovely and talented Carol Shute from Ambiance Plant Rentals to bring even more plants from our gardens into our reception pavilion to take the feeling of being in an enchanted garden even further!
Can we talk about the cake for a moment? Mostly we just need make sure you see these amazing Dragon Ball Z Son Goku and ChiChi cake toppers. That is all.
As the evening went on, Tony and Felicia's personalities shone in little and big ways, from the end of the ceremony when their officiant announced they'd be hereafter known as #tonicia, to low key time by the fire, to the reveal during the garter toss that Felicia had been putting comfort first (like the smart girl she is) by wearing Chuck Taylor's the whole time.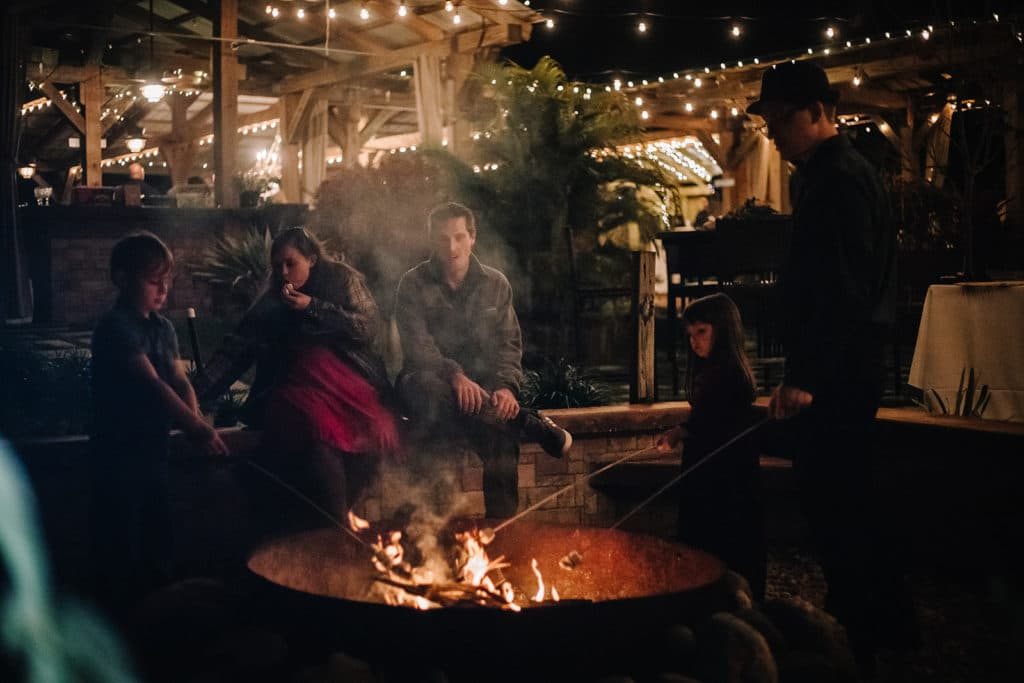 We wish you a lifetime of happiness, #tonicia, congratulations!
Who made this magic?
Venue: Rockledge Gardens
Photography: Josh & Sheila Photography
Caterer: Double D's BBQ
Décor and Styling: Beautiful Weddings on a Budget (contact Georgia Jennings at 321-269-0607)