Spring is here in Florida, time for all things fresh! Like yummy custom cocktails! On today's local pro spotlight we're excited to feature Jessica Haines of Sol-Tree Cocktail Co.! Welcome, Jessica!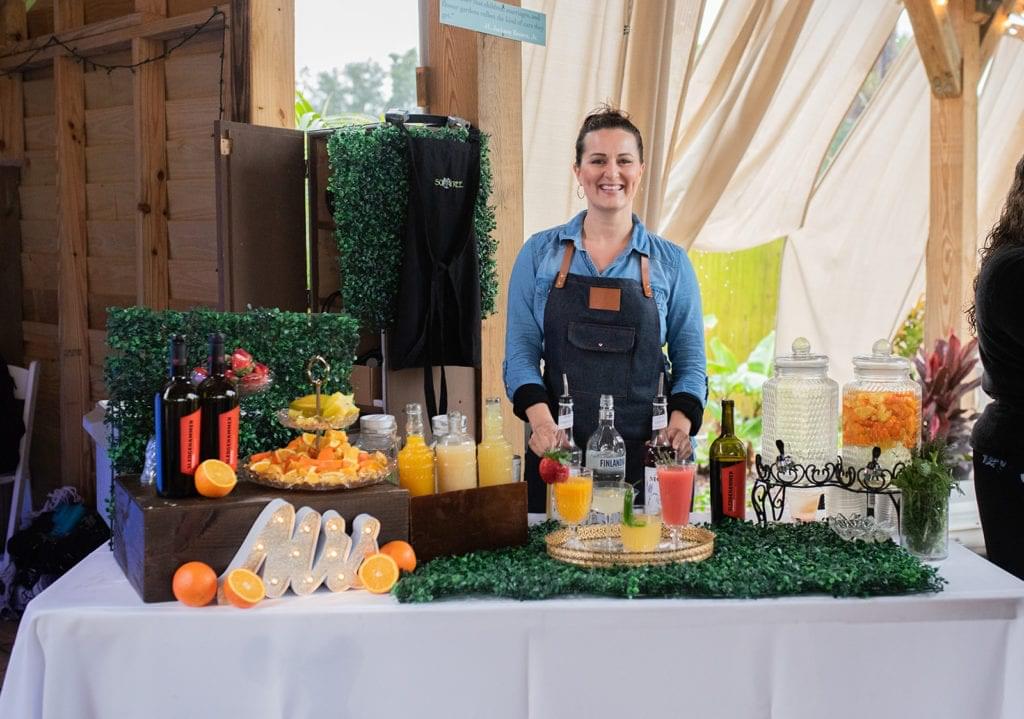 Rockledge Gardens Weddings: Tell us about yourself! Where are you from? What makes you smile?
Jessica Haines: If I told you everything that made me smile, we'd be best friends! Puppies, day drinking, park bench philosophy, sushi, good smells, I could really go on and on. But what makes me smiles most is places I've never been and cocktails I've never tried.
I'm a Brevard native. I lived in Cocoa for 23 years and went to school K-12 on the beach. That's 23 years of driving by Rockledge Gardens twice a day!
I received an Associates Degree from Brevard Community College in Chemical Technology and a Bachelor of Science from Florida Institute of Technology in Environmental Science – Sustainability and Project Management.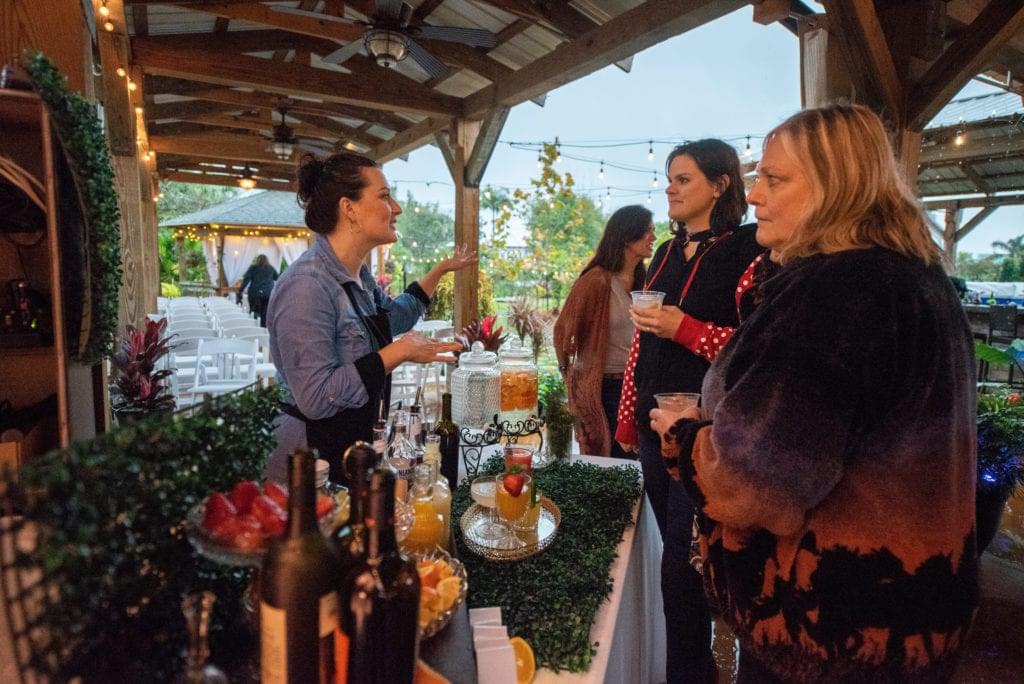 RGW: When did you first get into bartending and mixology?
JH: Third grade! My next door neighbor would get dressed fancy to go to work and always had lots of money. She told me she made drinks that made people dance! I thought THAT would be the best job ever! I learned to make an excellent cranberry and ginger-ale at a young age. My third grade teacher didn't agree though and called a conference with my mom.
At 22 while in college I got a phone call from my now mentor who asked if I'd be interested in bartending and I said yes without hesitation. The rest is history. (I paid my entire way through college with scholarships and bartending).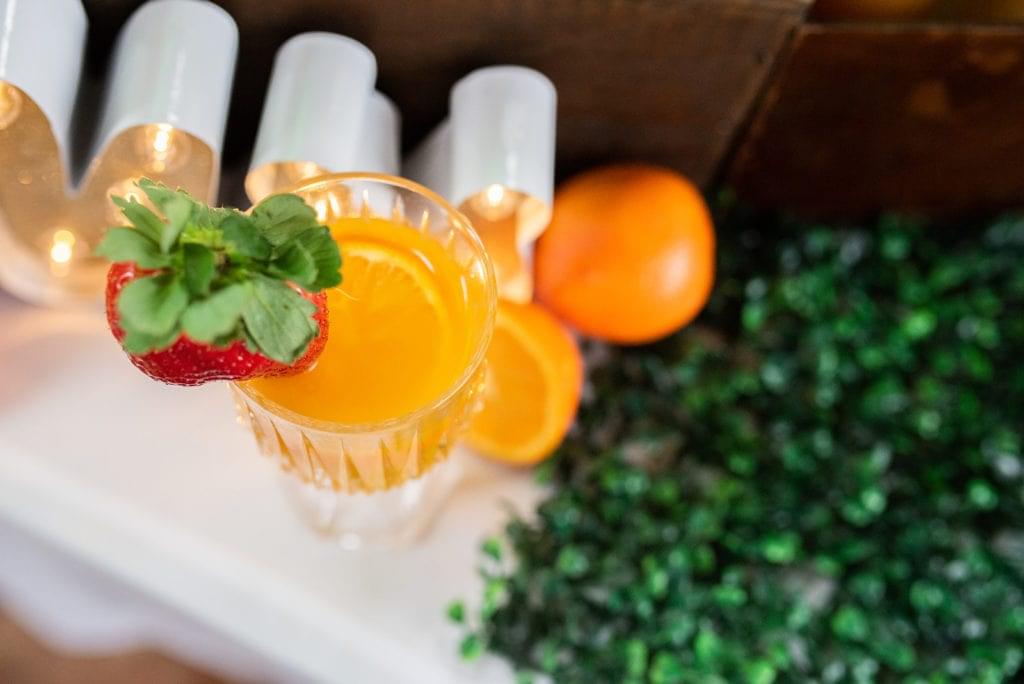 RGW: What sets you apart as a bar services company?
JH: We like to call it cocktail catering, and I'm the head mixologist! We work one on one with each client to build a cocktail menu based on the colors, theme, and season. Anything from Valentine's Day martini parties at home to jungle juice at Brevard Zoo, we love getting creative!
RGW: What's the weirdest cocktail combination you've ever made that actually turned out great?
JH: Our award-winning S'mores Martini. I infused dark chocolate into marshmallow vodka with milk and shook each martini ice cold. I then rimmed the glass with honey and chipotle-infused cocoa powder. Then we had guests roast a warm gooey marshmallow to place on top. It was amazing!
RGW: We know your amazing recipes are top secret but would you be willing to share just one that we could try at home? Pretty please?
JH: Since you asked so nicely, here's my Shamrock Sipper…just in time for St. Paddy's Day!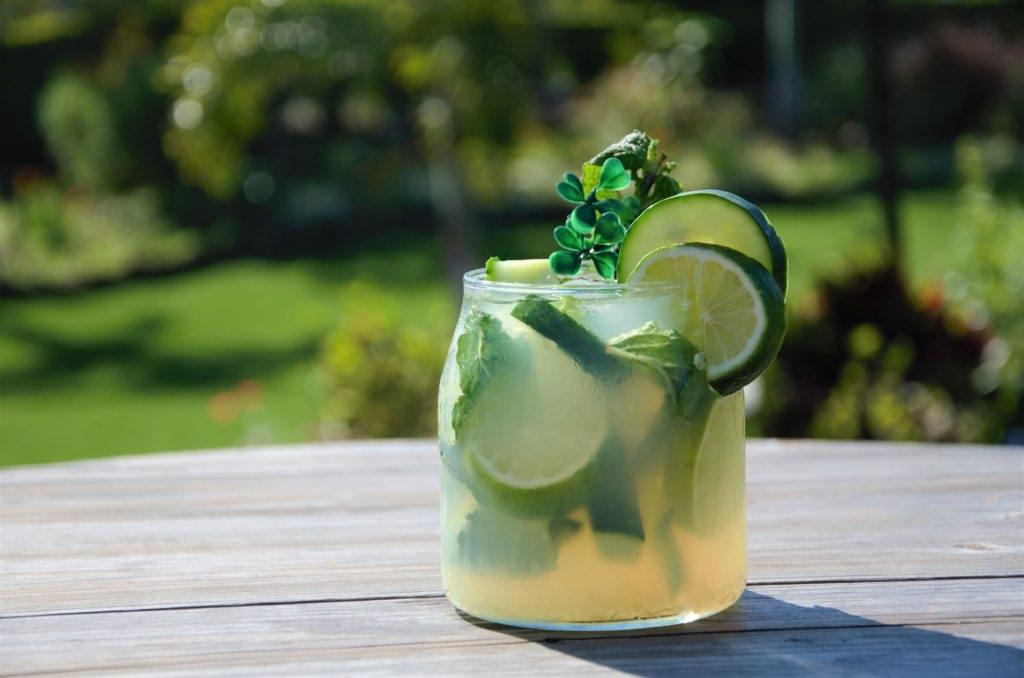 Farm-Fresh Shamrock Sipper (low-calorie, sugar-free cocktail)
2 parts Jameson whiskey
½ part fresh lime juice
muddled mint leaves
grated ginger
club soda
Shamrock-shaped cucumber slice

Shake whiskey, lime juice, ginger, and mint with ice and pour into a glass. Top off with club soda and garnish with cucumber.