Last year The Knot declared March 1st to be National Wedding Planning Day. Well, we are here for it and we couldn't let this momentous occasion pass without giving a shout to our shining star, planned-her-own-wedding-like-a-boss bride, Samantha!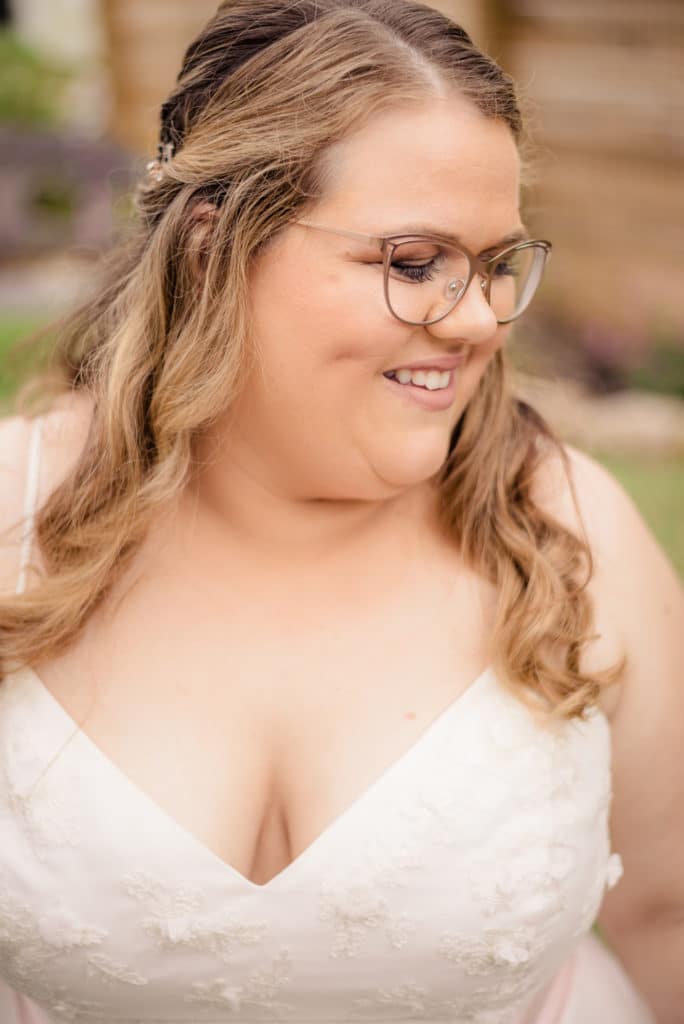 Seriously, Samantha could give us all lessons on how to plan your own wedding down to the very last detail and make sure EVERYONE involved knows exactly what to do. And we love her so much for it.
See Exhibit A…Samantha's incredibly detailed wedding planning binder she made for her helpers that were setting up for her. We were so impressed with had to feature it on our Instagram story…
She thought of everything and left nothing to chance and that made things easy and stress free for all of us helping her pull off her dream wedding. But enough about HOW she did it, let's take a look at WHAT she did! Our hearts are just melting at all the thought and detail that went into this day.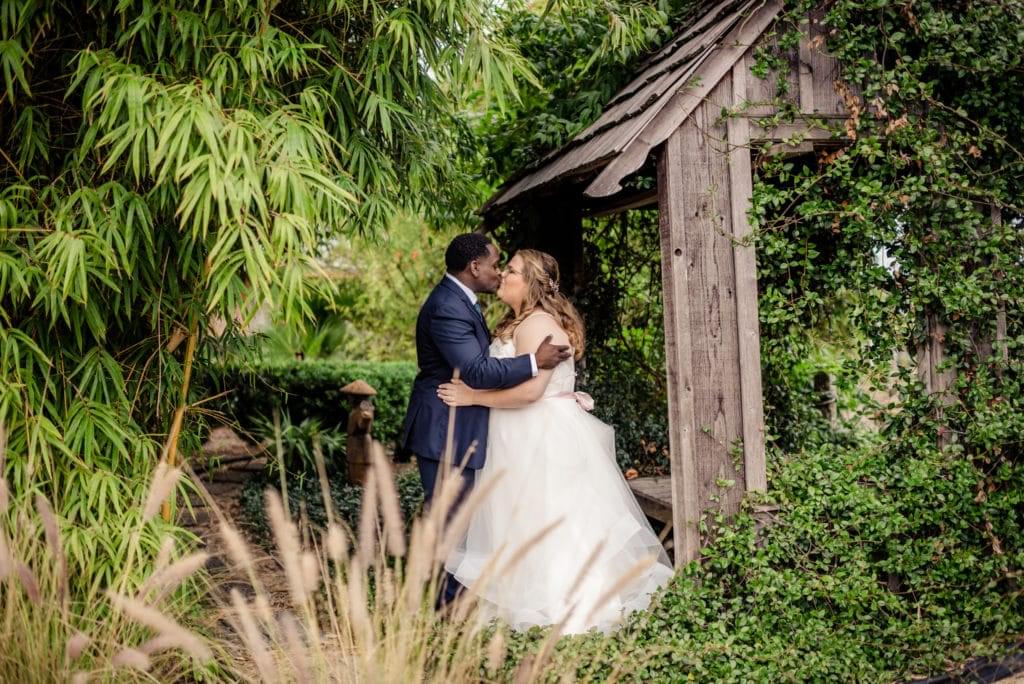 First of all, Sammy and Riley are absolutely the sweetest couple that you will ever meet so the whole vibe of their wedding was kindness and love. Secondly, they are not dancers so instead of dancing these love birds treated their guests to an evening of lawn and party games!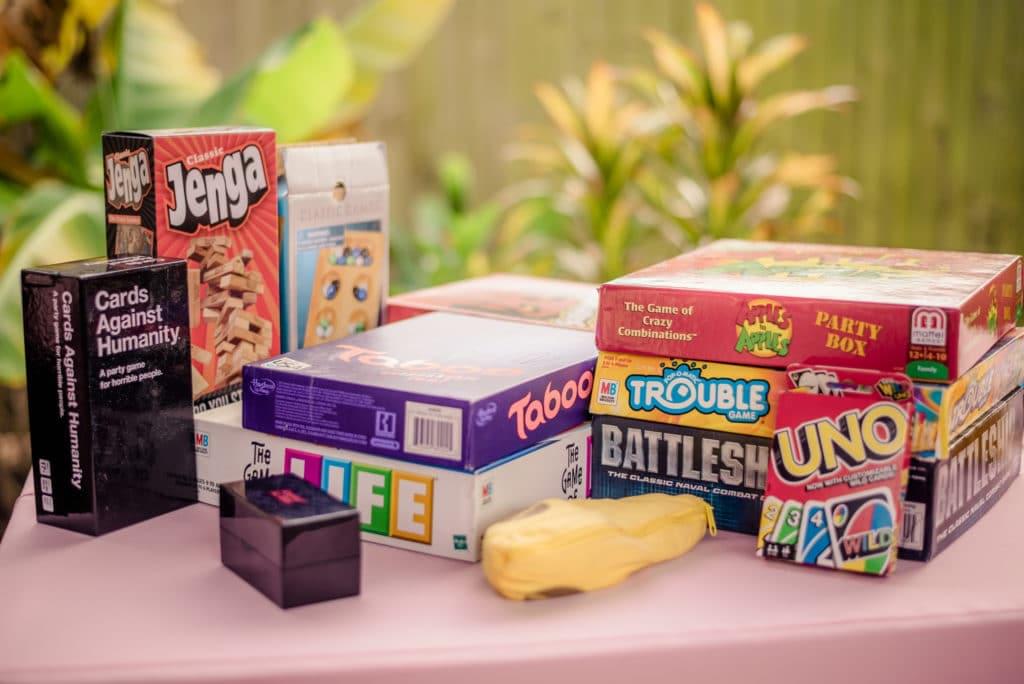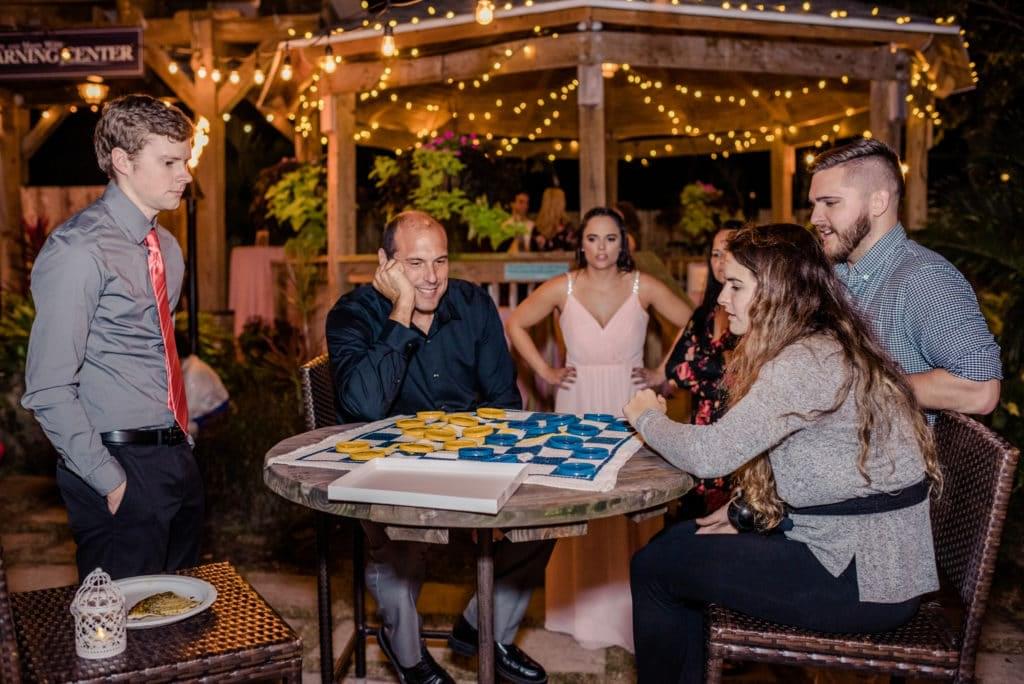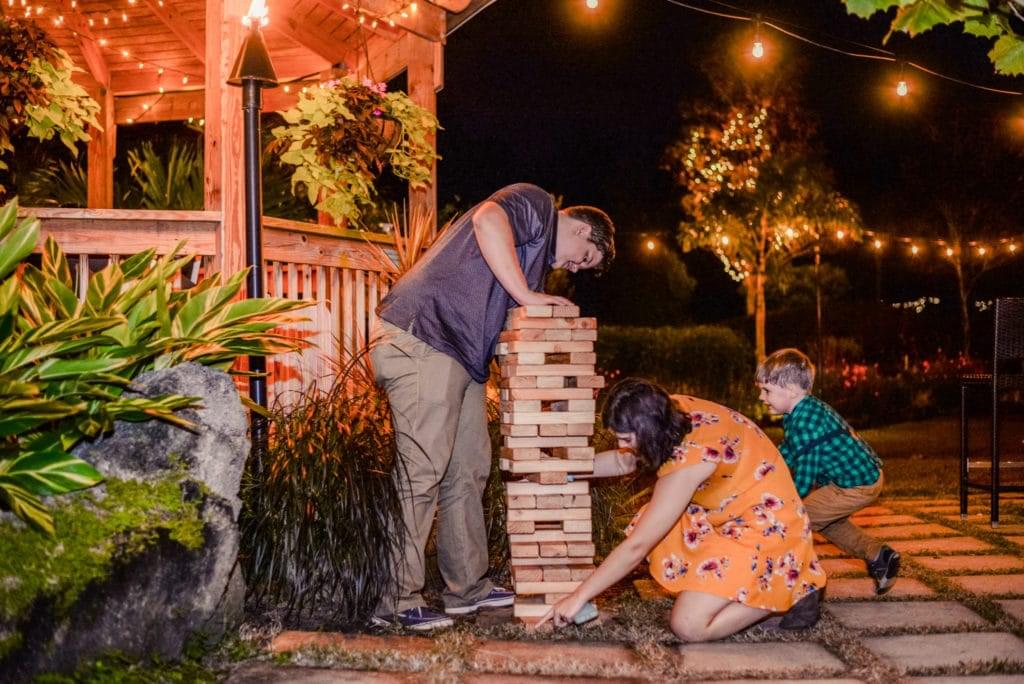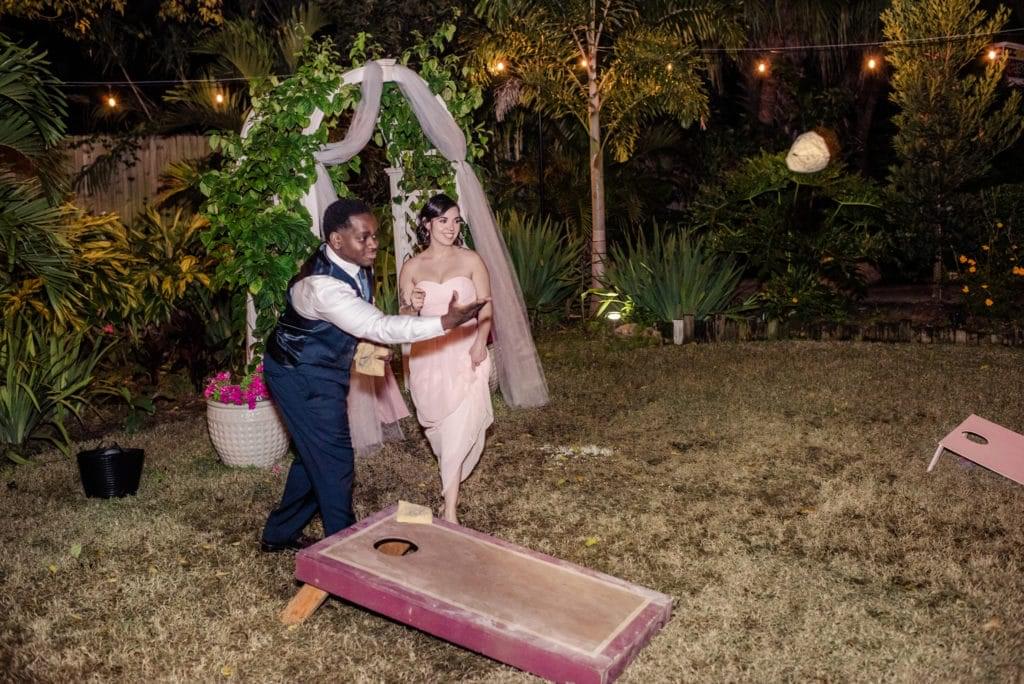 They even brought their Wii for a fierce Mario Kart competition!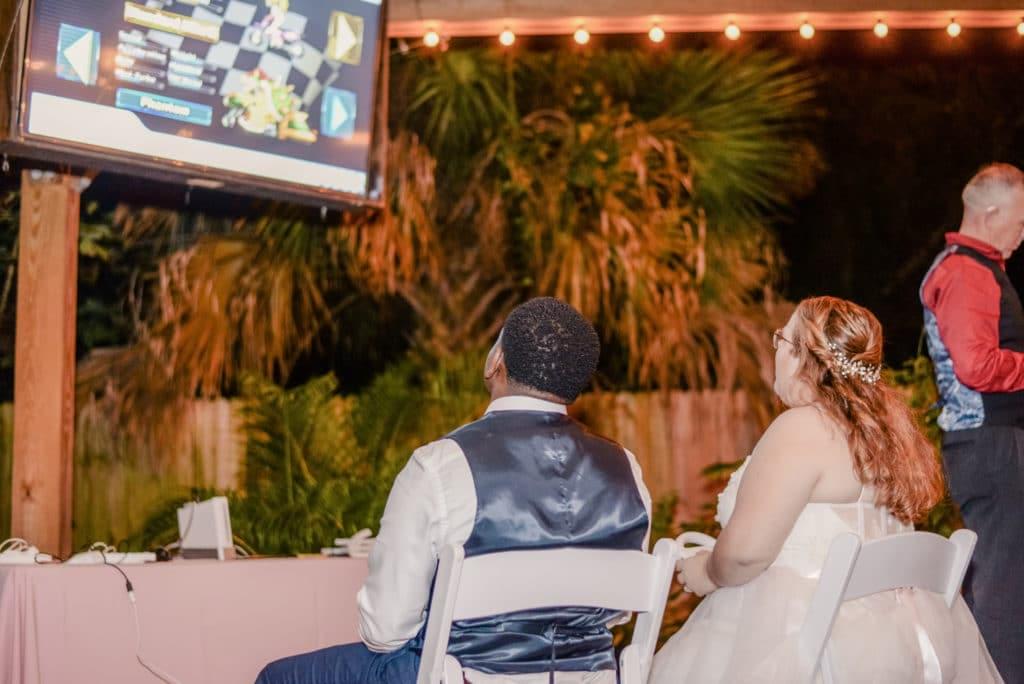 Okay, time to talk about the food. Sammy and Riley instantly became everyone's favorite wedding hosts of all time by hiring Shadrach's Fiery Furnace Traveling Pizza Company to provide an AMAZING pizza buffet!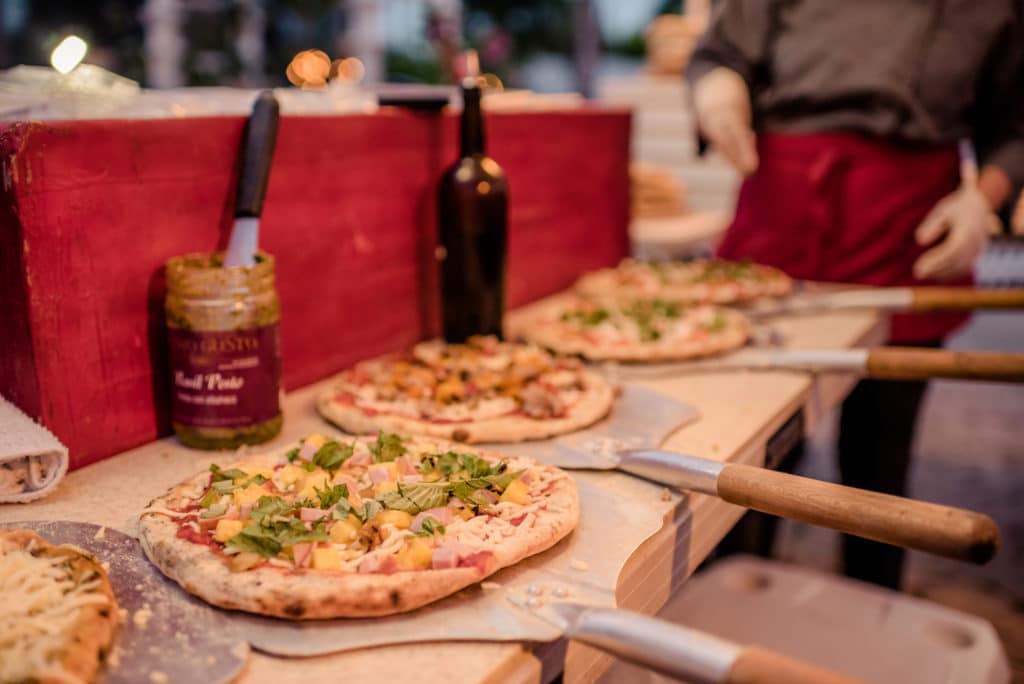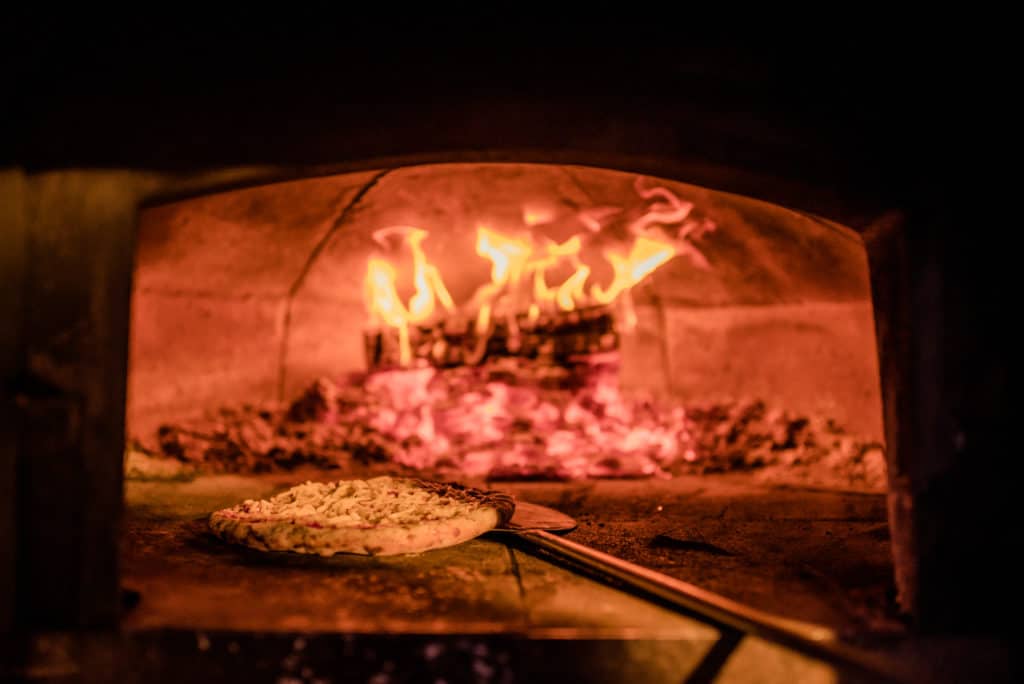 Shadrach's parked their mobile wood-burning pizza oven right across from our pavilion and it was absolutely the best ever.
And for dessert? The most adorable rice-crispy treat cake (made by Sammy) with a cake topper featuring their two cats!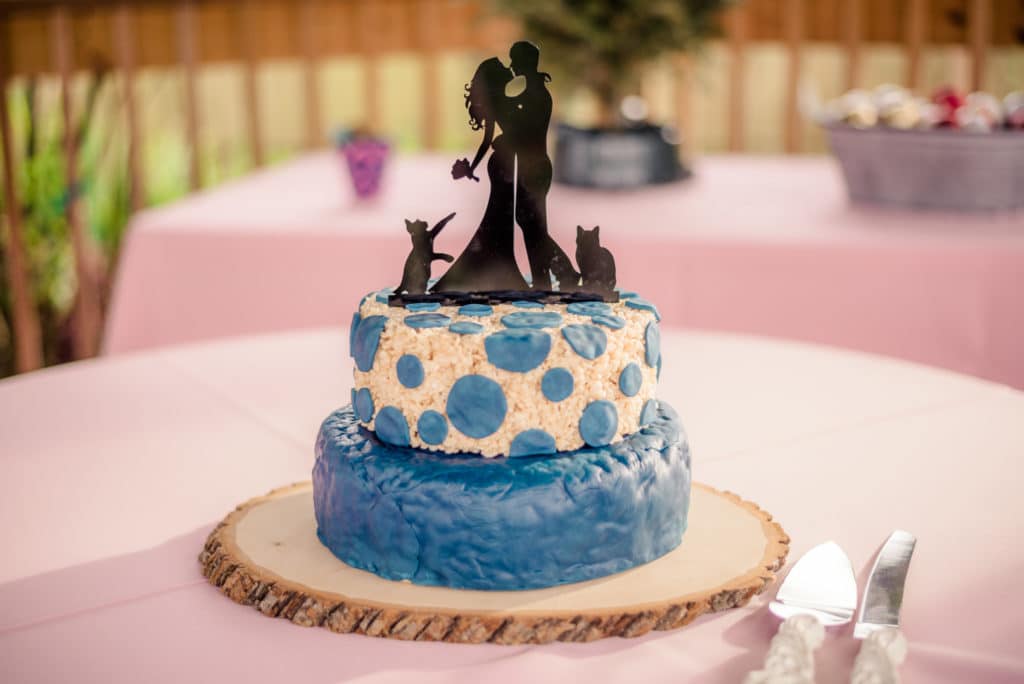 And…they made full use of the fire pit for a yummy s'mores bar!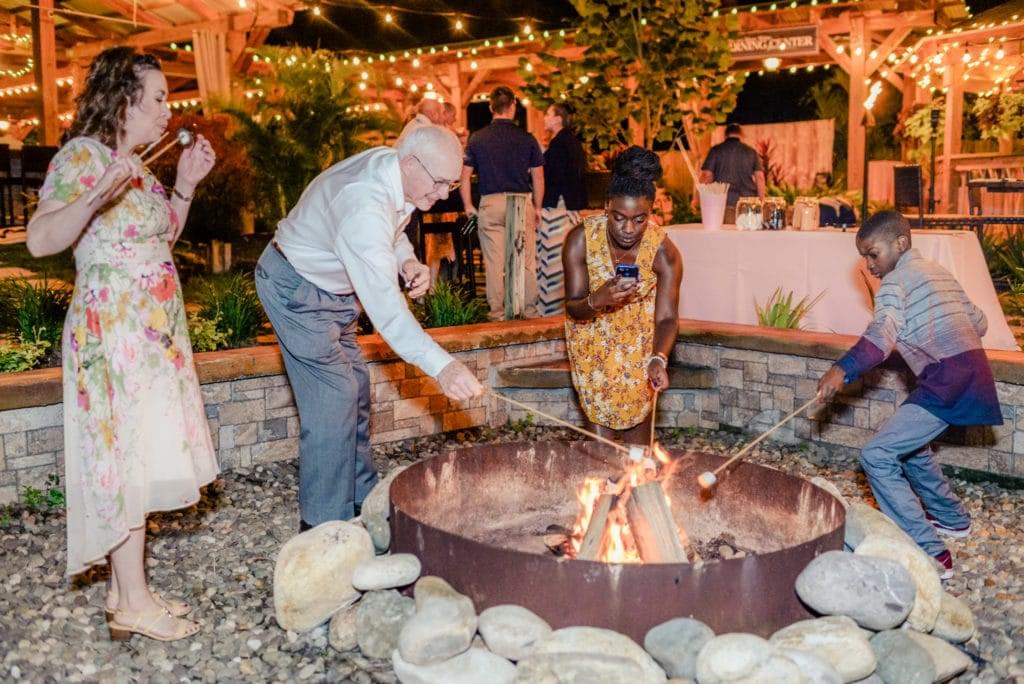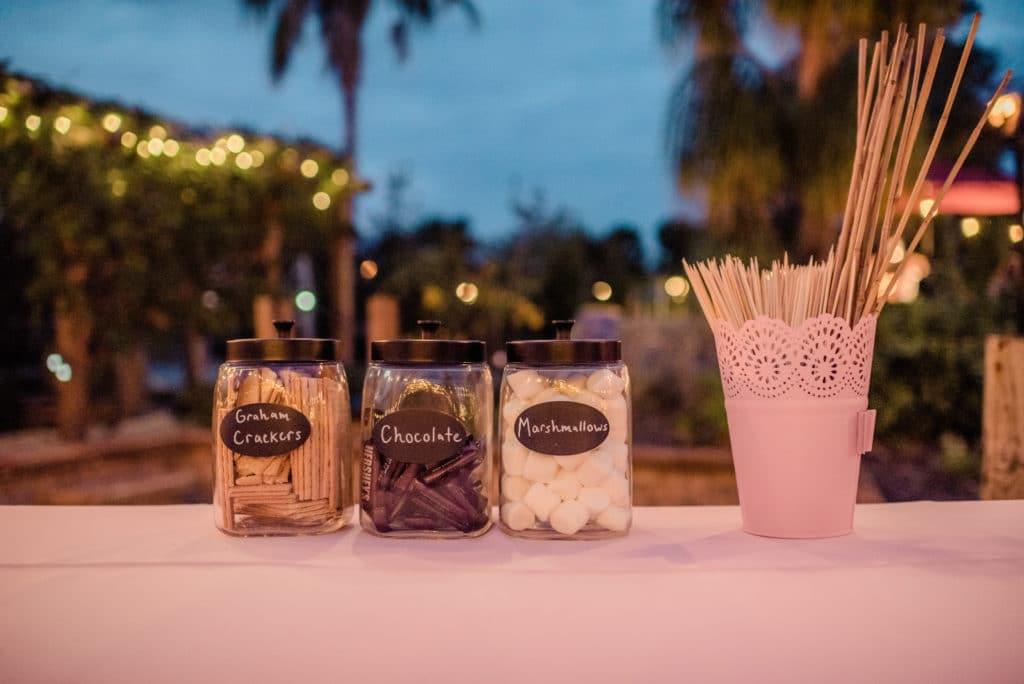 We also absolutely adore how Sammy and Riley set themselves up for their first married Christmas by having guests sign ornaments instead of a guest book for their December wedding.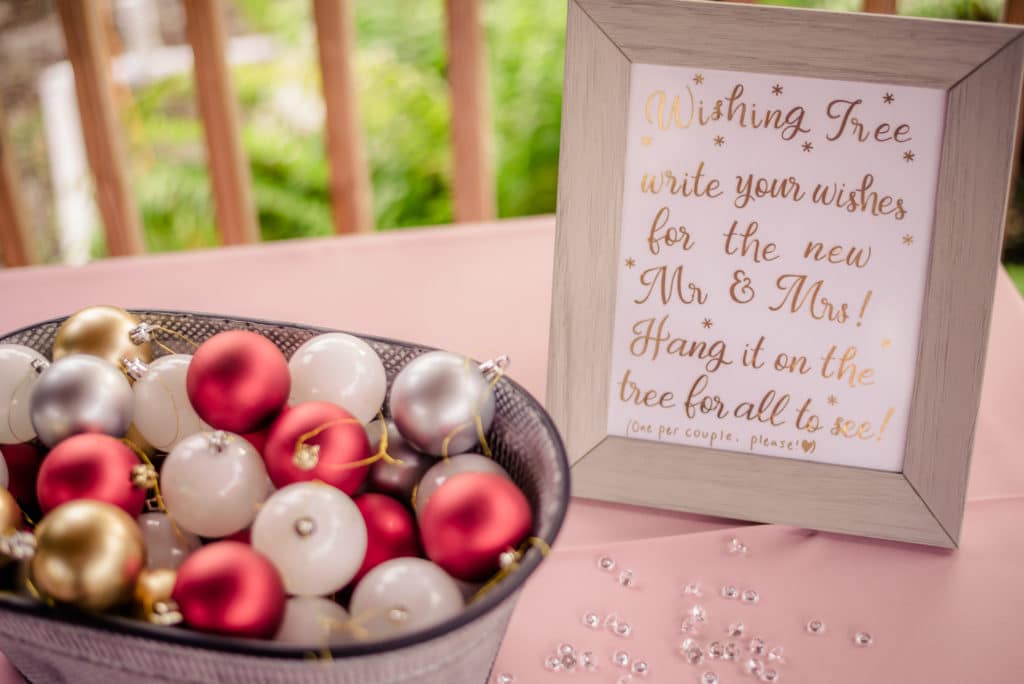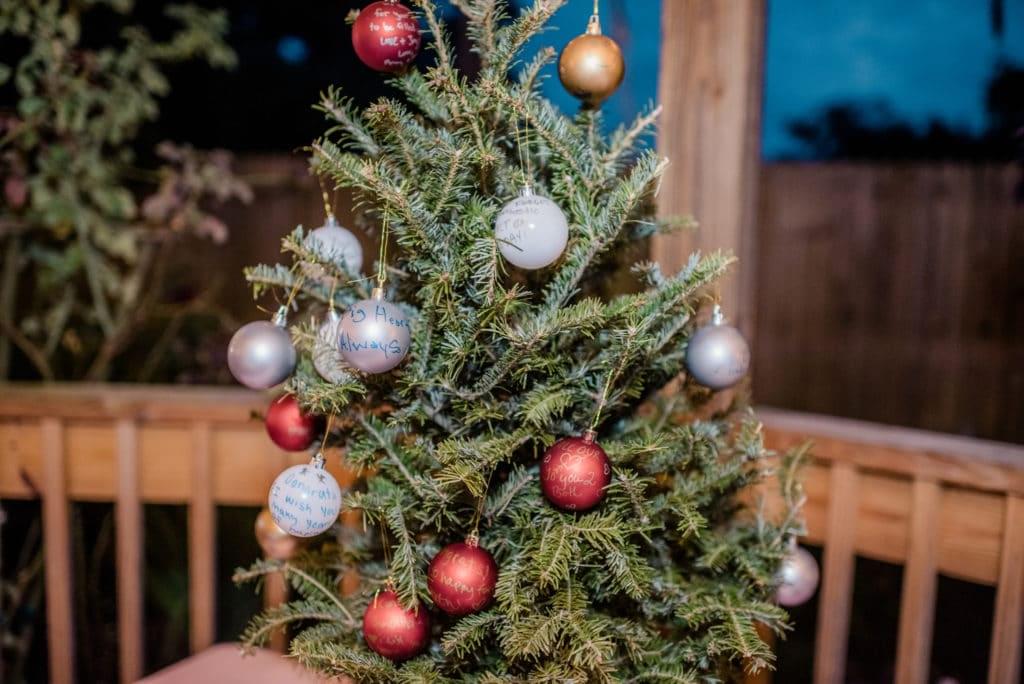 Meaningful touches were everywhere but probably the loveliest, and most bittersweet, was the moment that Riley's sisters walked down the aisle holding a photograph of Riley's mom, who had passed. It was such a touching tribute to the woman who had raised such a kind and loving son.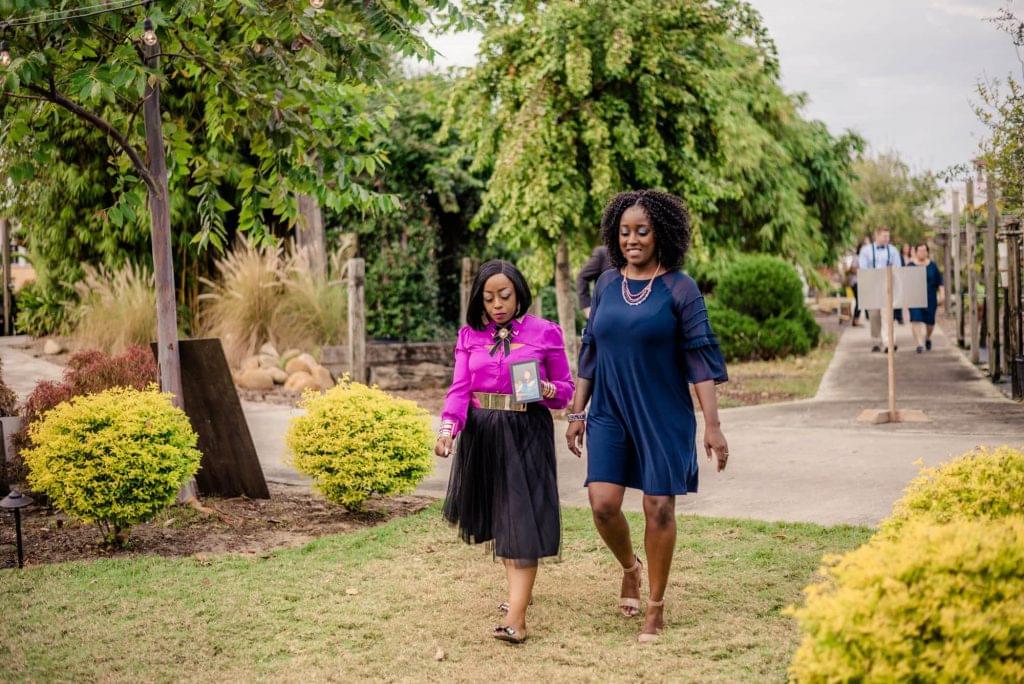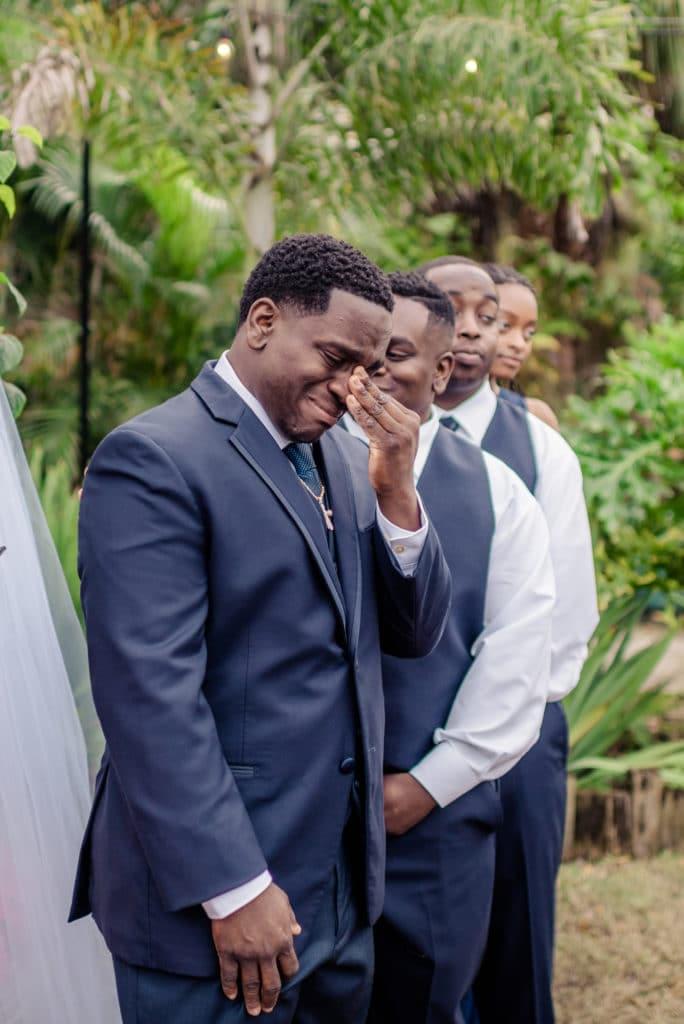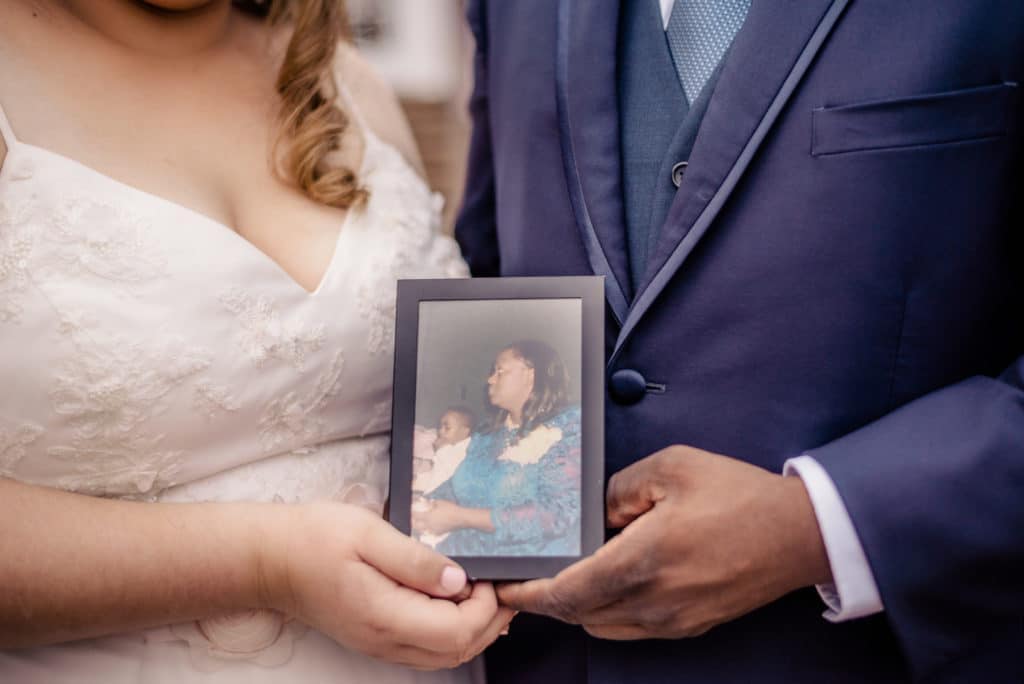 Samantha and Riley, we are so honored to have been a part of the beginning of your forever! We know you have all the love it takes for a lifetime of happiness!
And Samantha, on National Wedding Planning Day, we salute you!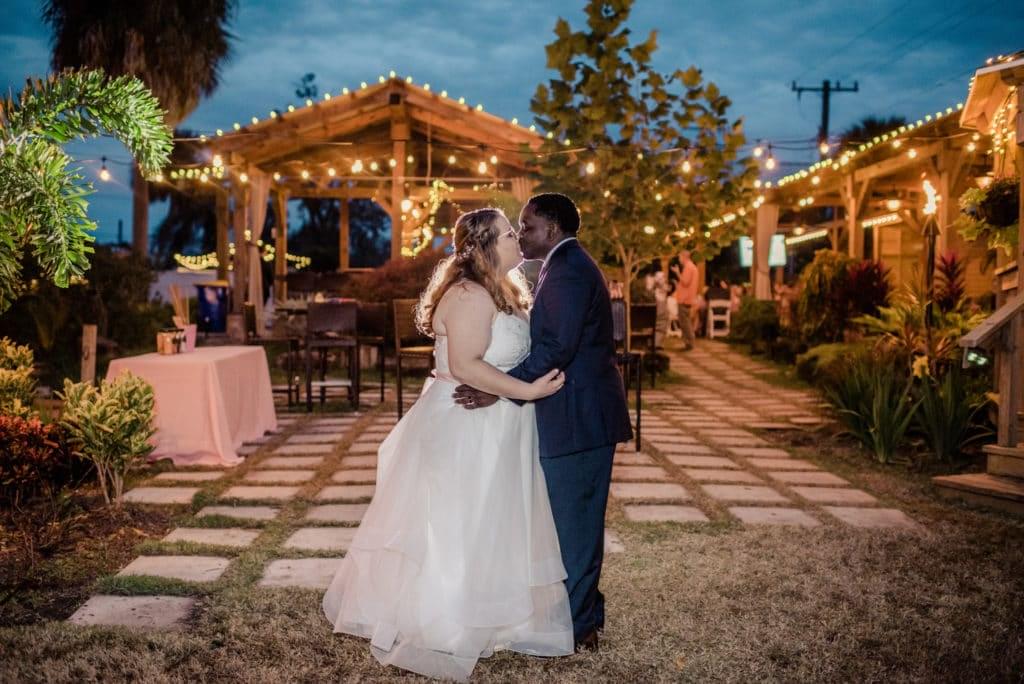 Who made this magic?
Venue: Rockledge Gardens
Photography: Kelly Berringer Photography
Catering: Shadrach's Fiery Furnace Traveling Pizza Company
Officiant: Kimberly Tucker, I Do Weddings Plus Events
Hair & Make-up: Andrea's Salon
Dress: David's Bridal
#wellonsweekeswedding