What happens when a fashion blogger plans her own wedding? Oh, only the most epically stylish fashion at a wedding you have ever seen.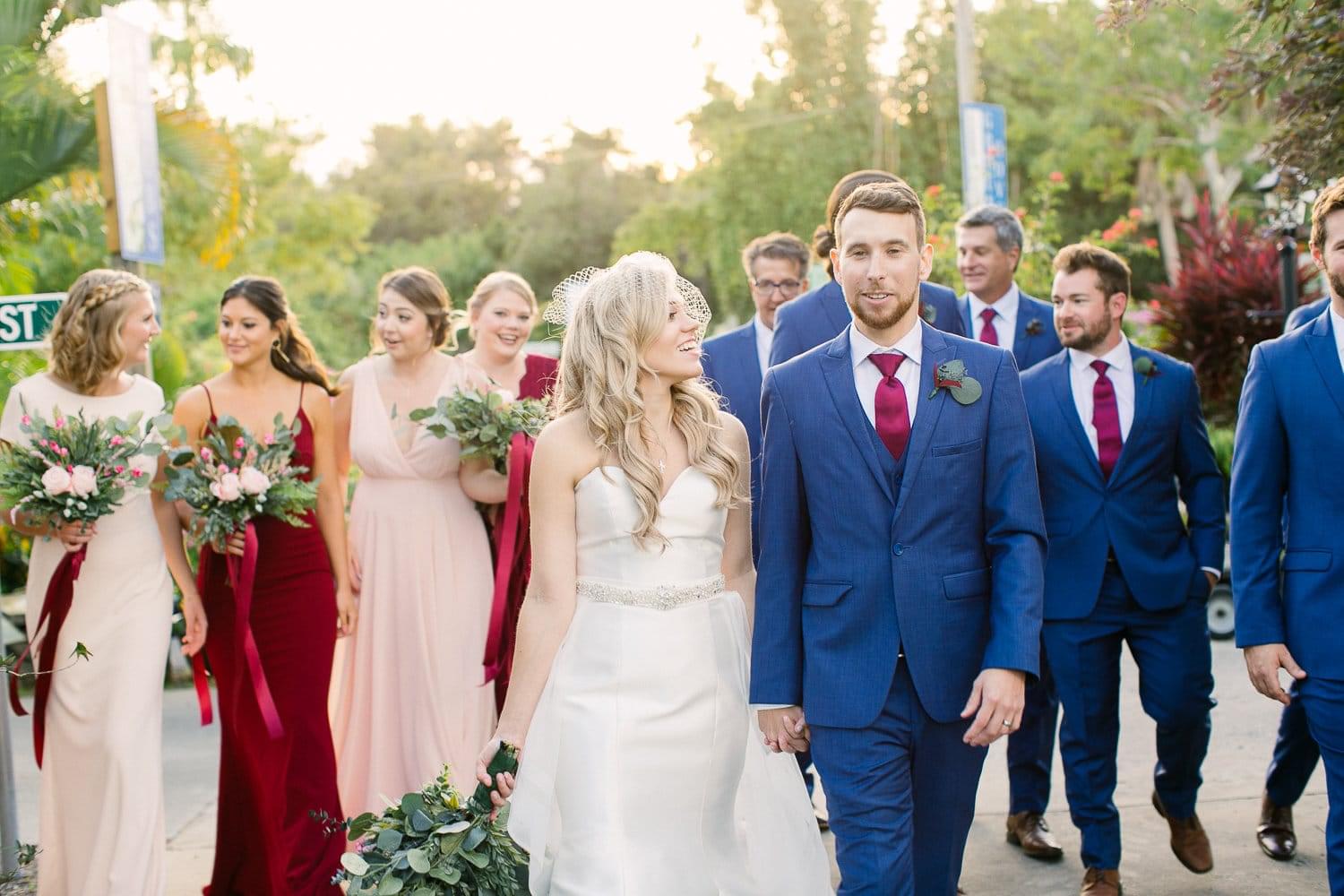 We've been running behind on the blog but are finally catching our breath enough to present a new real wedding feature. And we're so excited it's Ashley and Cory!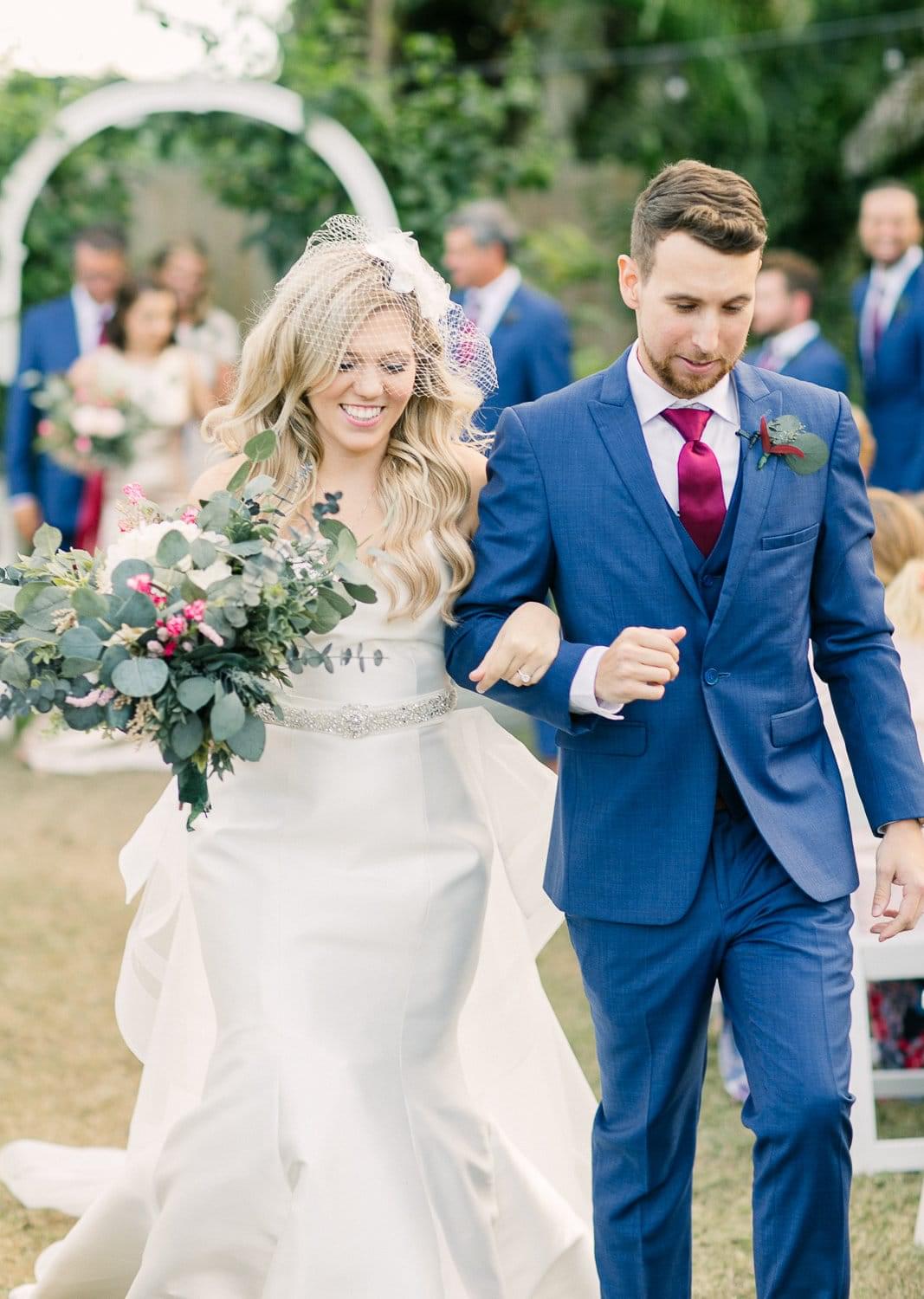 Marketing Director Cory Coleman and style blogger Ashley Mathis met in high school where Cory got a crush on Ashley almost immediately (can you blame him?), but it wasn't until running into each other several years later that they got together and became the adorable power couple that they are now.
Ashley is the woman behind the fashion and lifestyle blog Red Lips & Ripped Jeans where she writes about all things style, health, and beauty. She certainly put her own stamp on every aspect of her exquisitely designed wedding from the bouquets and centerpieces (which she and her mom created themselves) to her sassy and modern wedding gown from Allure Bridals. But our favorite has got to be the mismatched bridesmaids dresses, which Ashley hand-picked for each of her besties from Lulus.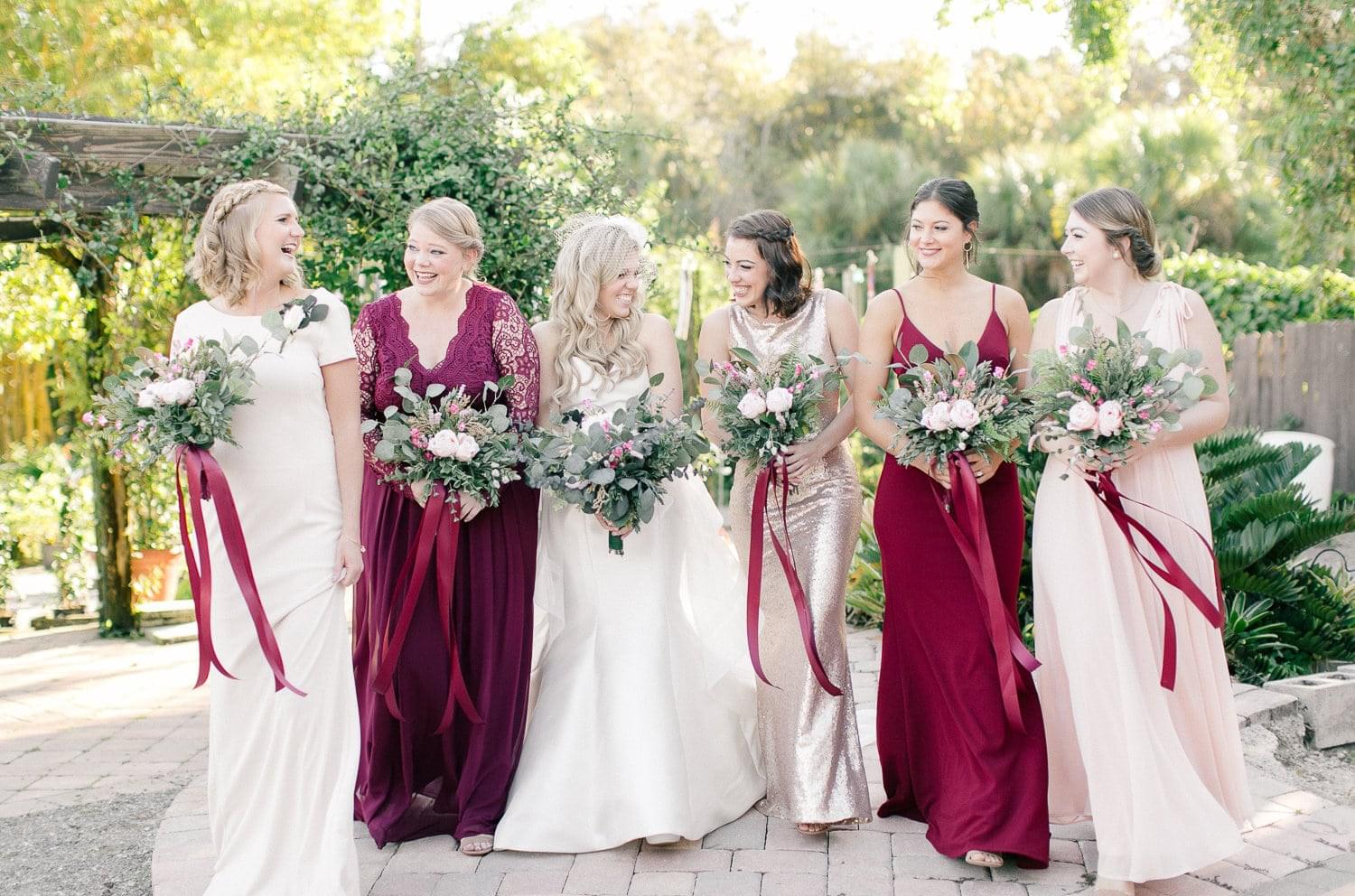 We love how these are all so distinctly different and perfect for the individual bridesmaids yet coordinated so beautifully!
The gents were not too shabby either. Their matching blue suits and red ties were the perfect combination of classy and playful.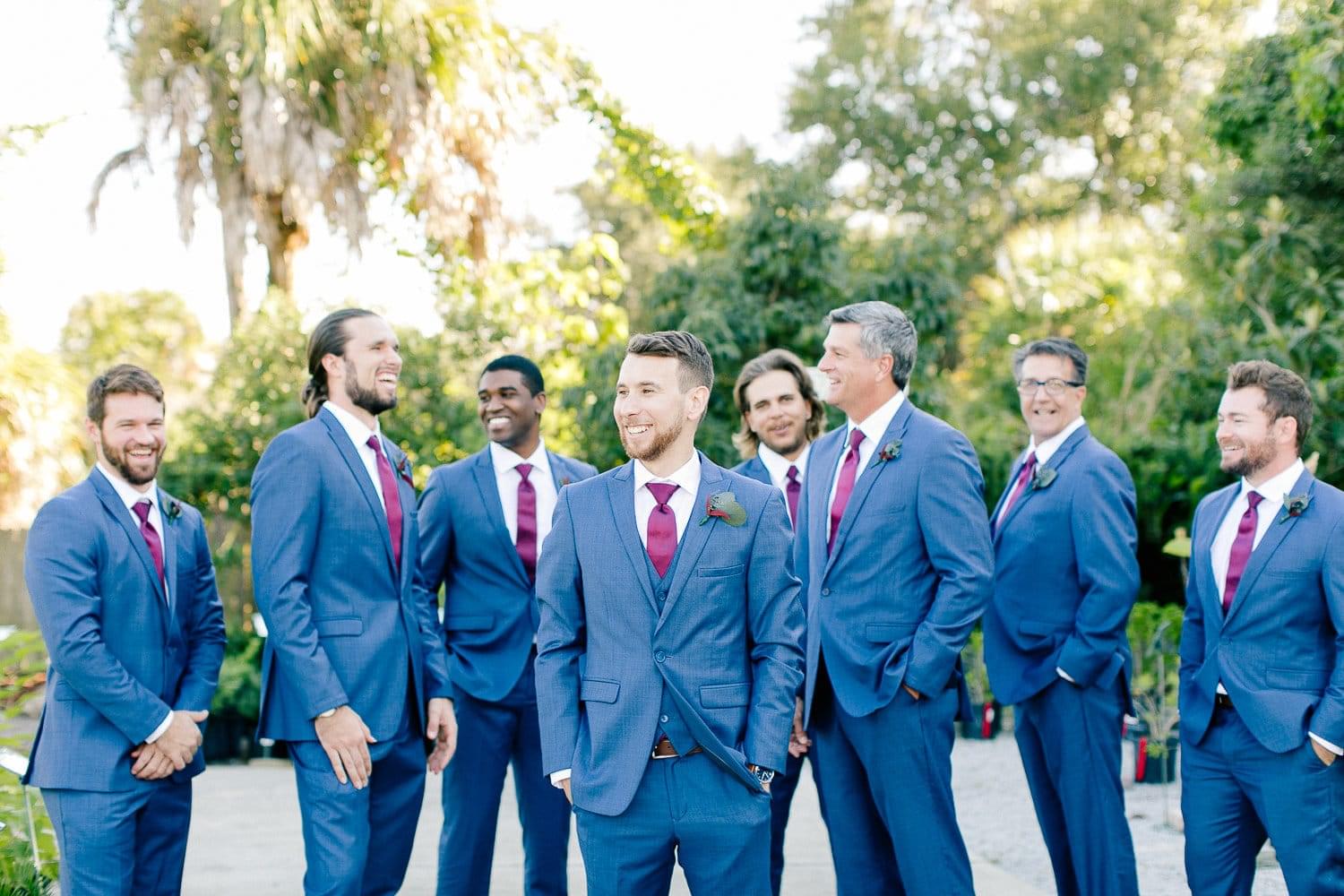 I also have to talk about Ashley's mom's dress (also picked out by Ashley) for a second. I could not get this dress out of my head, to the point where I was thinking about it so much after I had left for the day and my team had taken over for the night that I actually texted my team member to find out where she got it (lulus.com) and purchased the exact same dress for my brother's wedding the following month!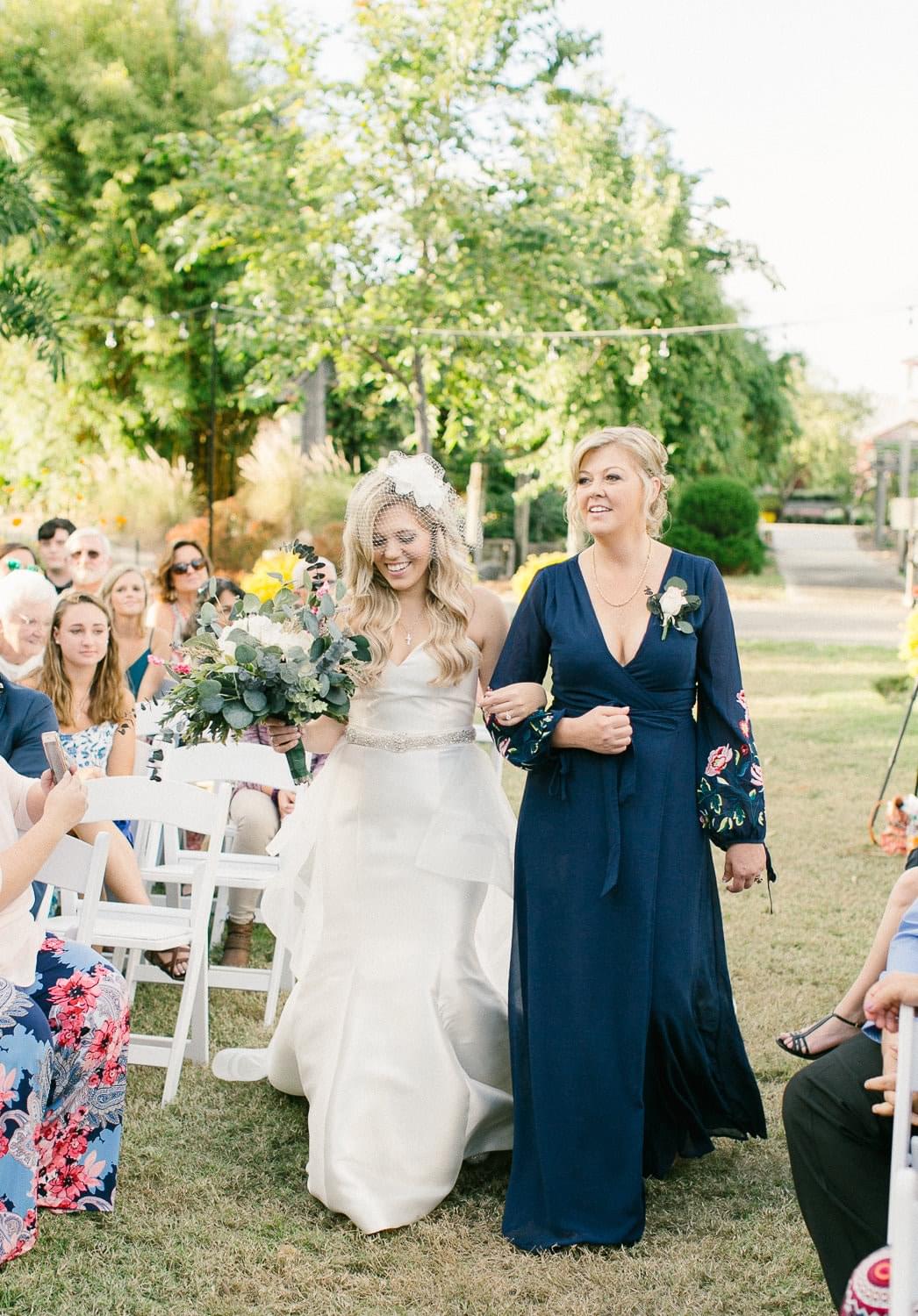 We also LOVED the beautiful simplicity of Ashley and Cory's tablescapes, using candles, recycled bottles, faux greenery, and old book pages to create this look on cinnamon-colored linens.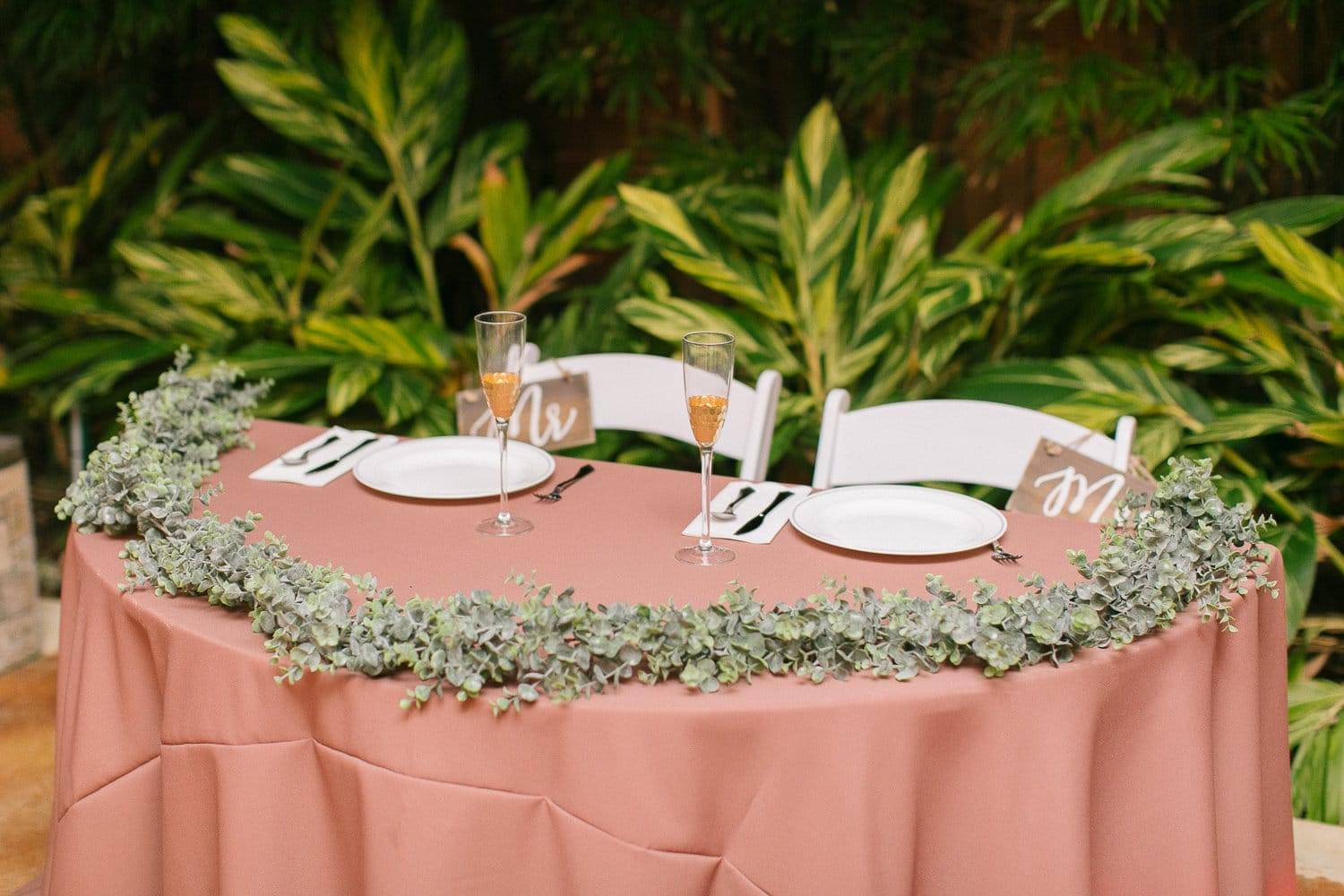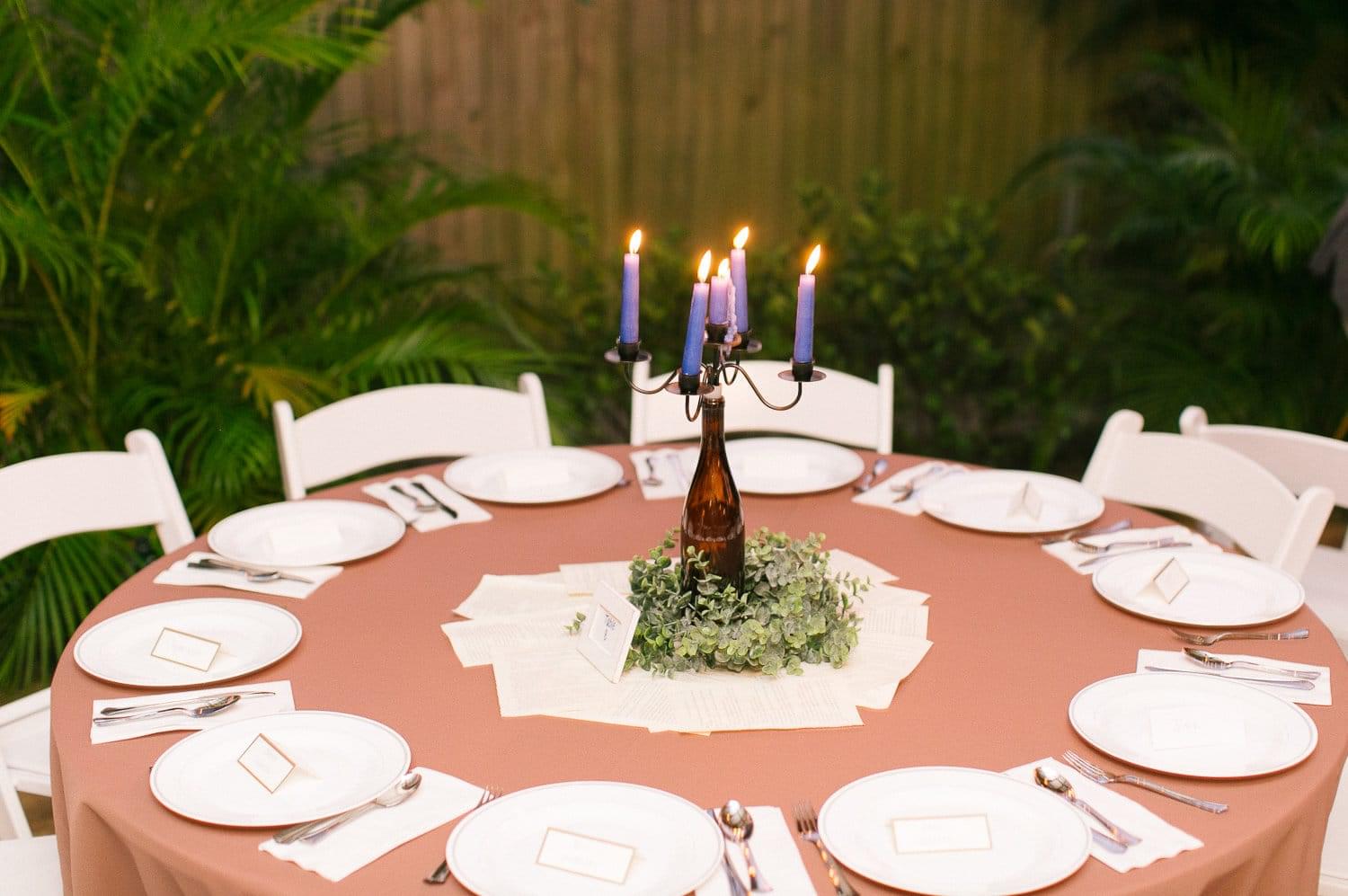 Oh! Back to fashion for a bit! We almost forgot about the adorable embroidered denim jackets Ashley had made for her girls!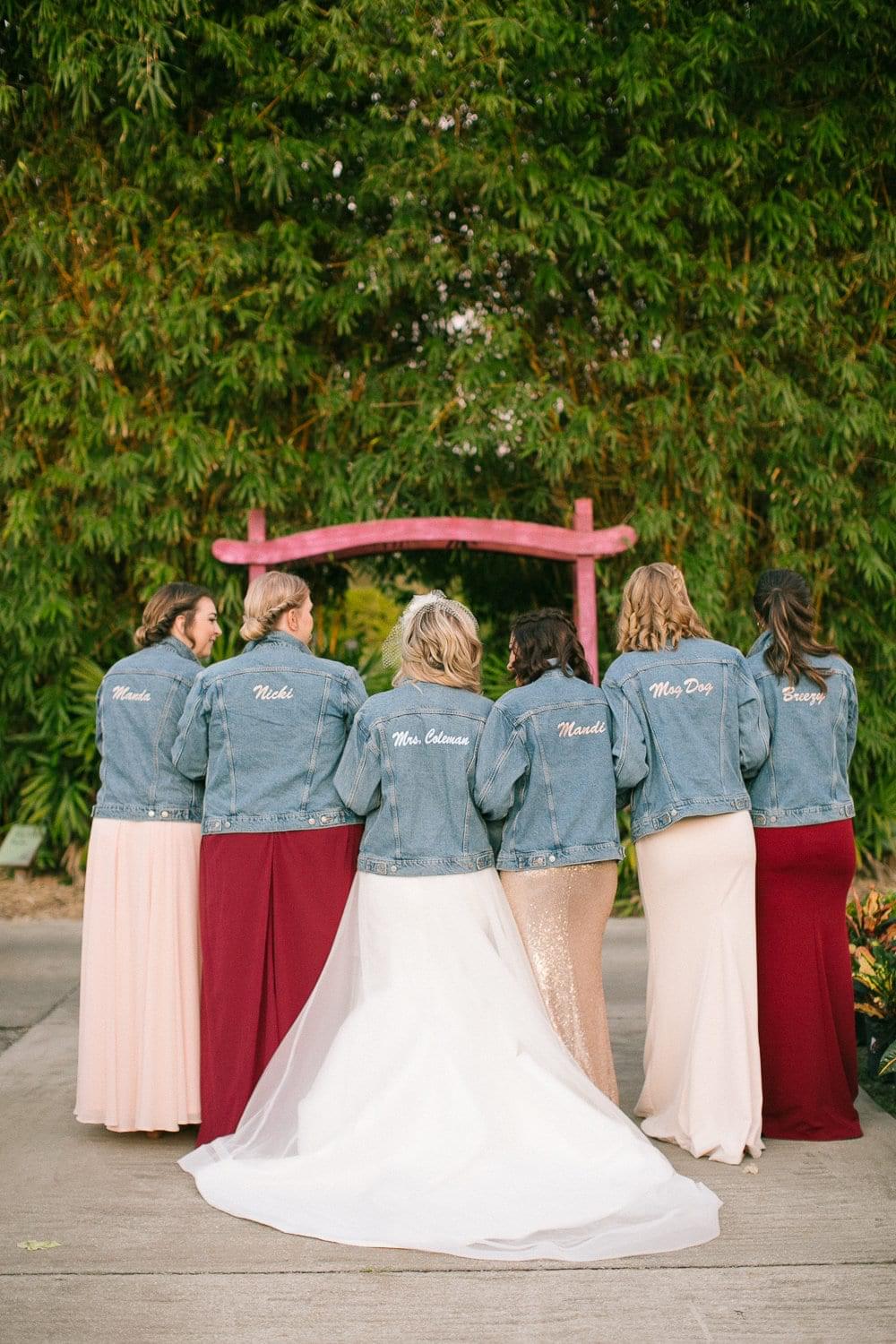 But beyond all the stylish beauty brought about by Ashley's exquisite taste, what really made this wedding great was the love and spirit of fun shared by everyone present.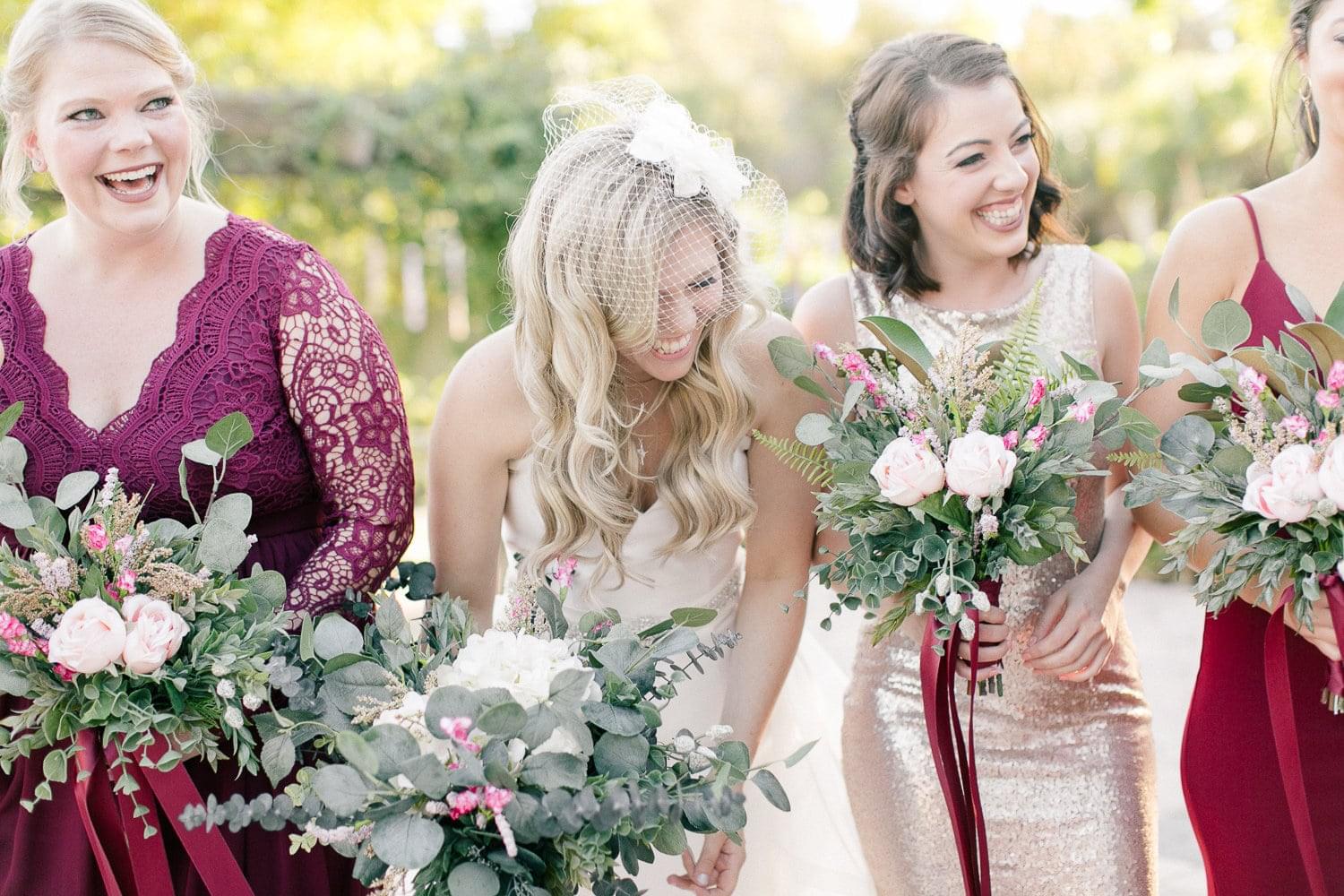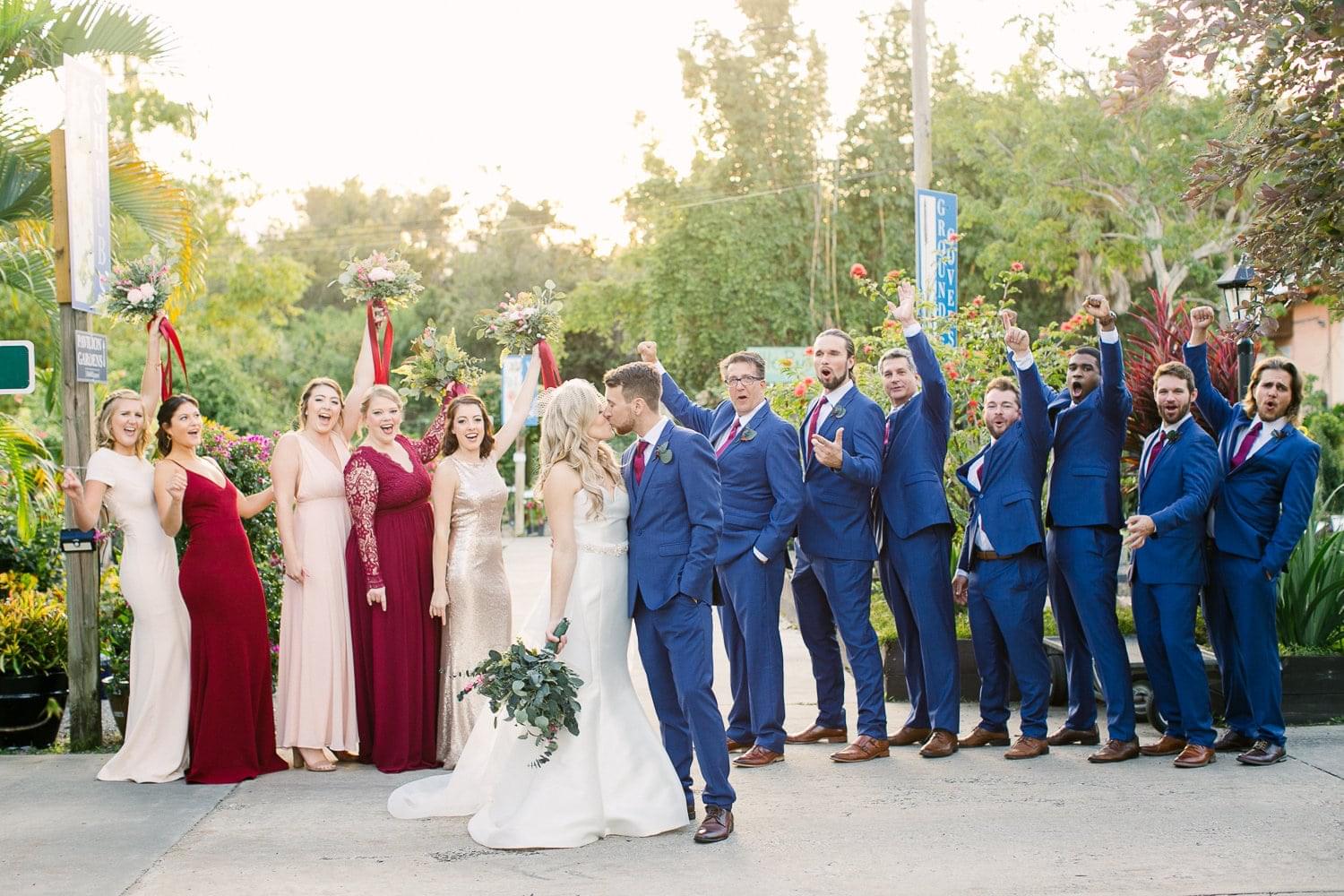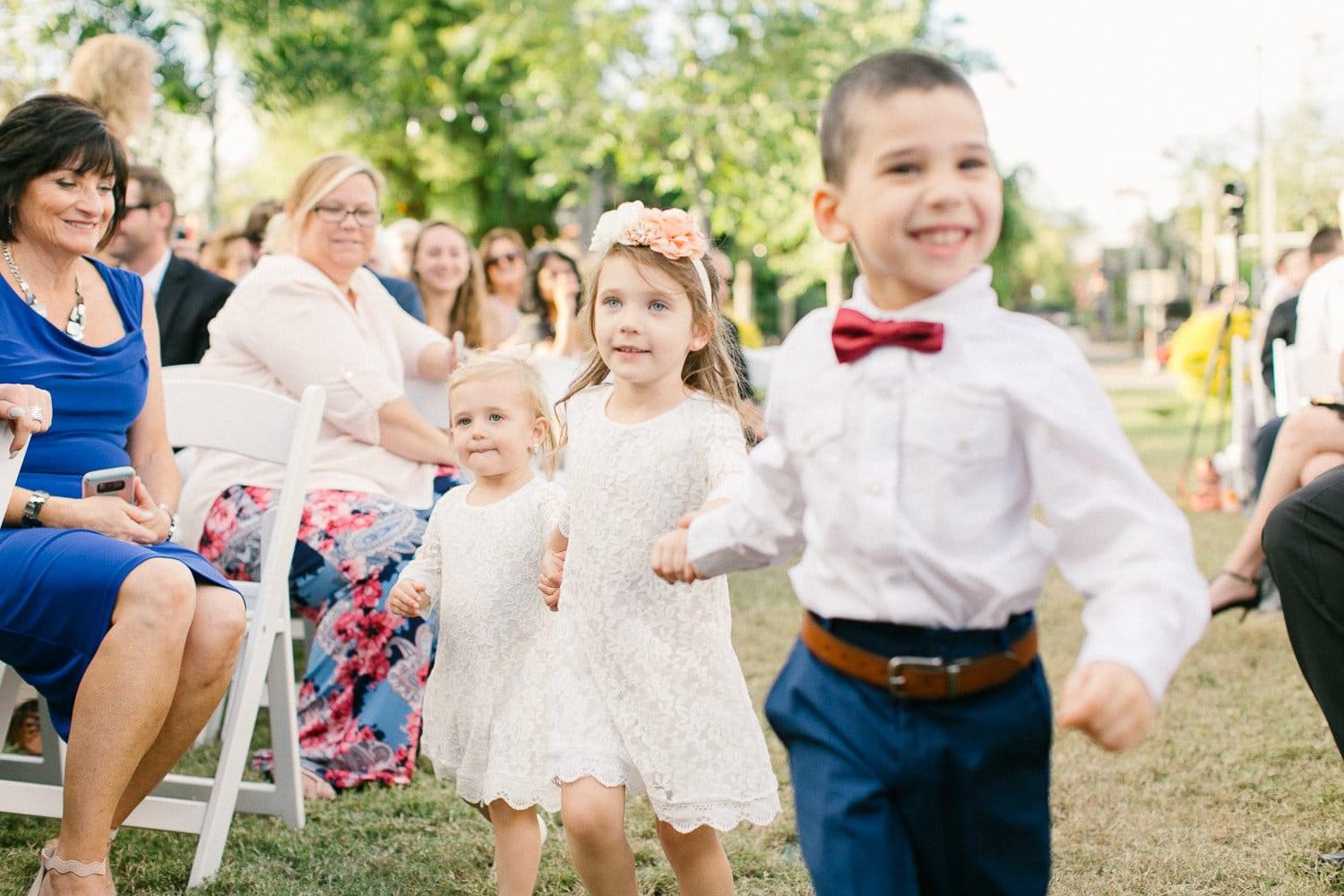 Congratulations Ashley and Cory! Ashley, we're sure you'll never regret #goincoleman
Who made this magic?
Venue: Rockledge Gardens
Photography and Video: Kate Andrews Photography + Video
Food: 4 Rivers Smokehouse
DJ: Jeffry "Pork Chop" Anderson
Attire: Bridal Gown by Allure Bridals, Bridesmaids and Moms attire from Lulus
Hair: Kathi Gray from Conglamouration Salon & Bling Room
Make-up: Vanessa Dahl with All Dolled Up Weddings