Weddings are magical. We love planning them, going to them, and basking in the glow of a grown-up dance party. And we want to let you in on a little secret. You do not have to spend a fortune to have a blast at your wedding. You really don't! This is just one of thousands of blogs out there about hosting and beautiful and unforgettable wedding on a budget so this list is by no means complete. But here are our top ten favorite smart ways to save money on your wedding.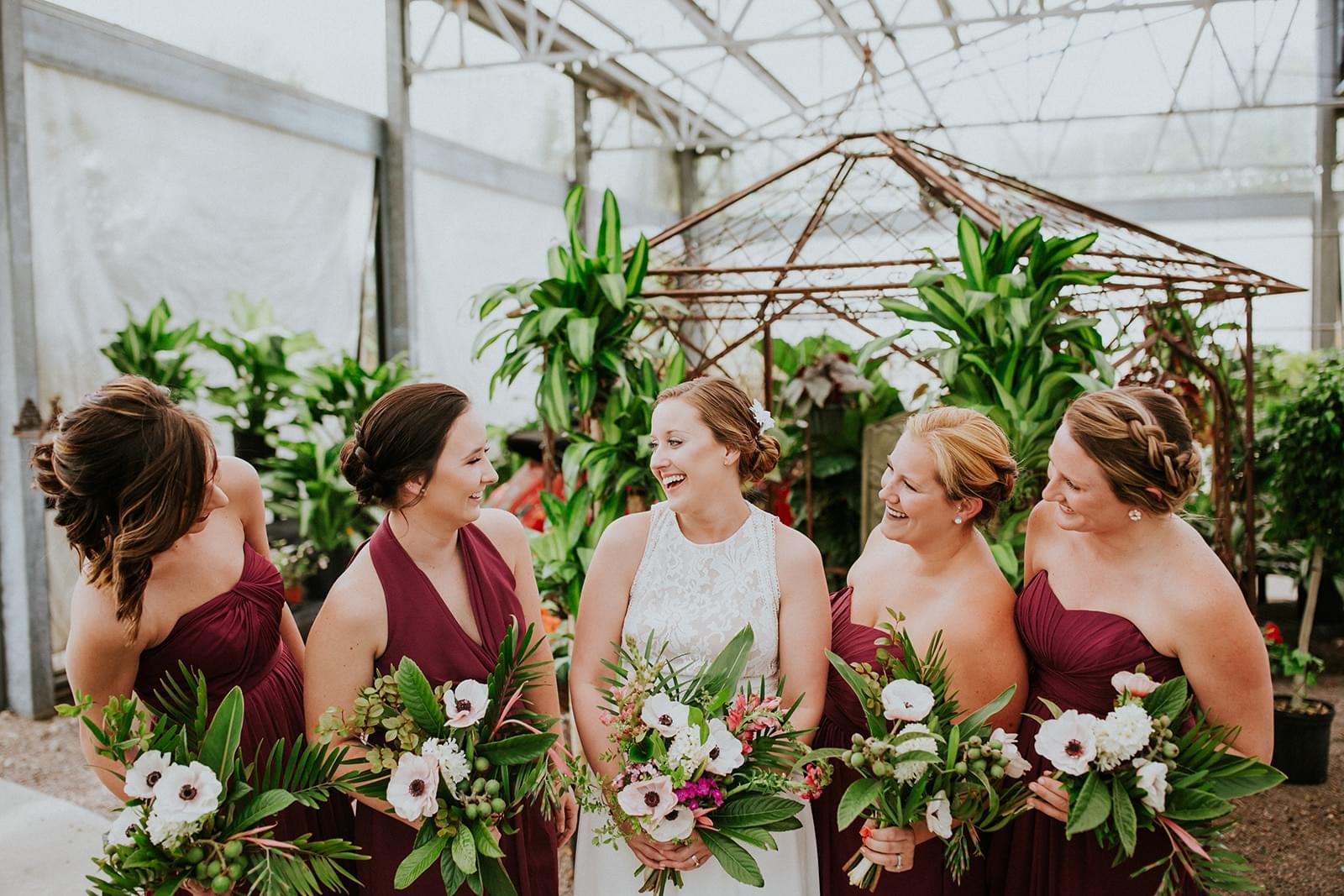 1) Don't get married on a Saturday.
If you think it could work for you and your guests, consider getting married on a weekday. Many venues offer discounted rates for non-Saturday weddings.
2) Have your ceremony and reception in the same place.
Choosing a venue that can accommodate both your ceremony and reception cuts down on venue fees, transportation costs, decorations and stress. It's a great way to save yourself money, time, and headaches.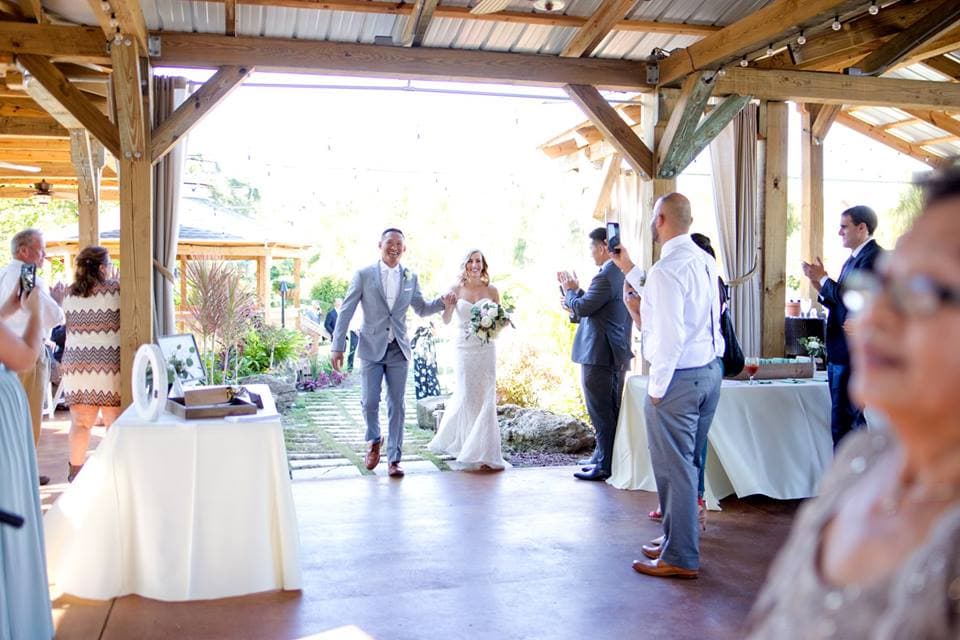 3) Choose a wedding venue that's inclusive…
…and already beautiful. The prettier the venue the less you will need to spend on decorating said venue. And look for a venue that includes things like tables, chairs, and linens so you don't have to worry about rental and delivery fees. (Shameless plug, Rockledge Gardens is full of tropical trees, shrubs and flowers…you don't have to do a thing to make it pretty…and we take care of all your tables, chairs, and linens).
4) …but not too inclusive.
Try to choose a venue that will allow you to choose your own vendors rather than using onsite catering/florist/etc. This will allow you to shop around for vendors who fit your budget.
5) Get creative with food.
We love our caterer friends and there is a lot to be said for going the traditional catering route but if you are trying to save money there are loads of other options for food that your wallet will love. Consider a food truck, way cheaper than traditional catering and SO. MUCH. FUN. Or even think about a pot luck or having your favorite inexpensive Mexican restaurant or BBQ joint cater. Tijuana Flats has an awesome catering package that includes a server and all of your guests will be well-fed for around $10-12 per person.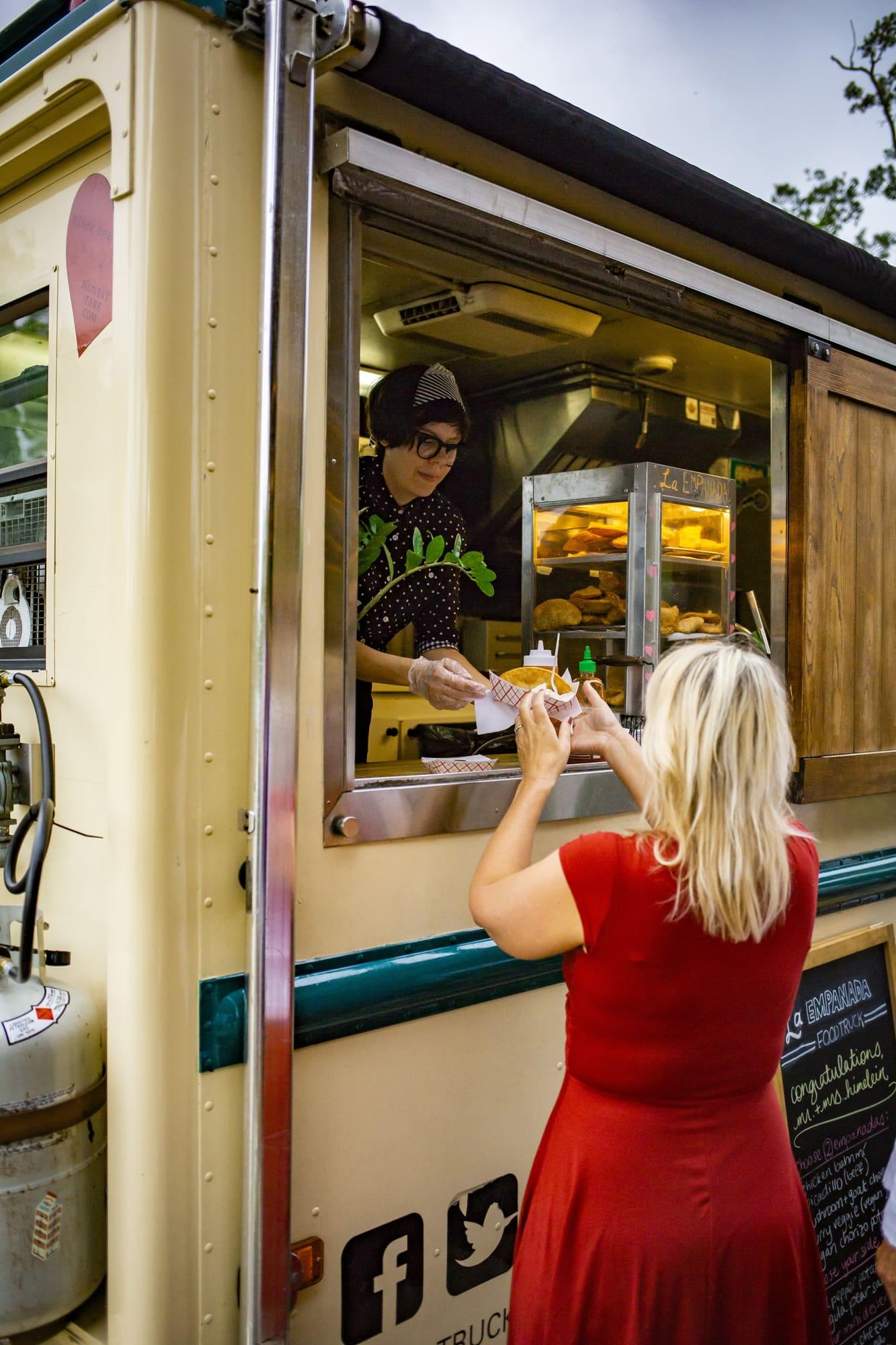 6) Think outside the cake box.
While we're on the subject of food….we want to let you in on a little secret…you don't have to have a wedding cake. Yes, wedding cakes are beautiful with the fondant and the flowers and the delicate swirls of icing…but you know what else they are? Expensive. And all your guests really want is a nice dessert. What's your favorite sweet? Maybe it is cake. But maybe it's pie. Or maybe it's donuts.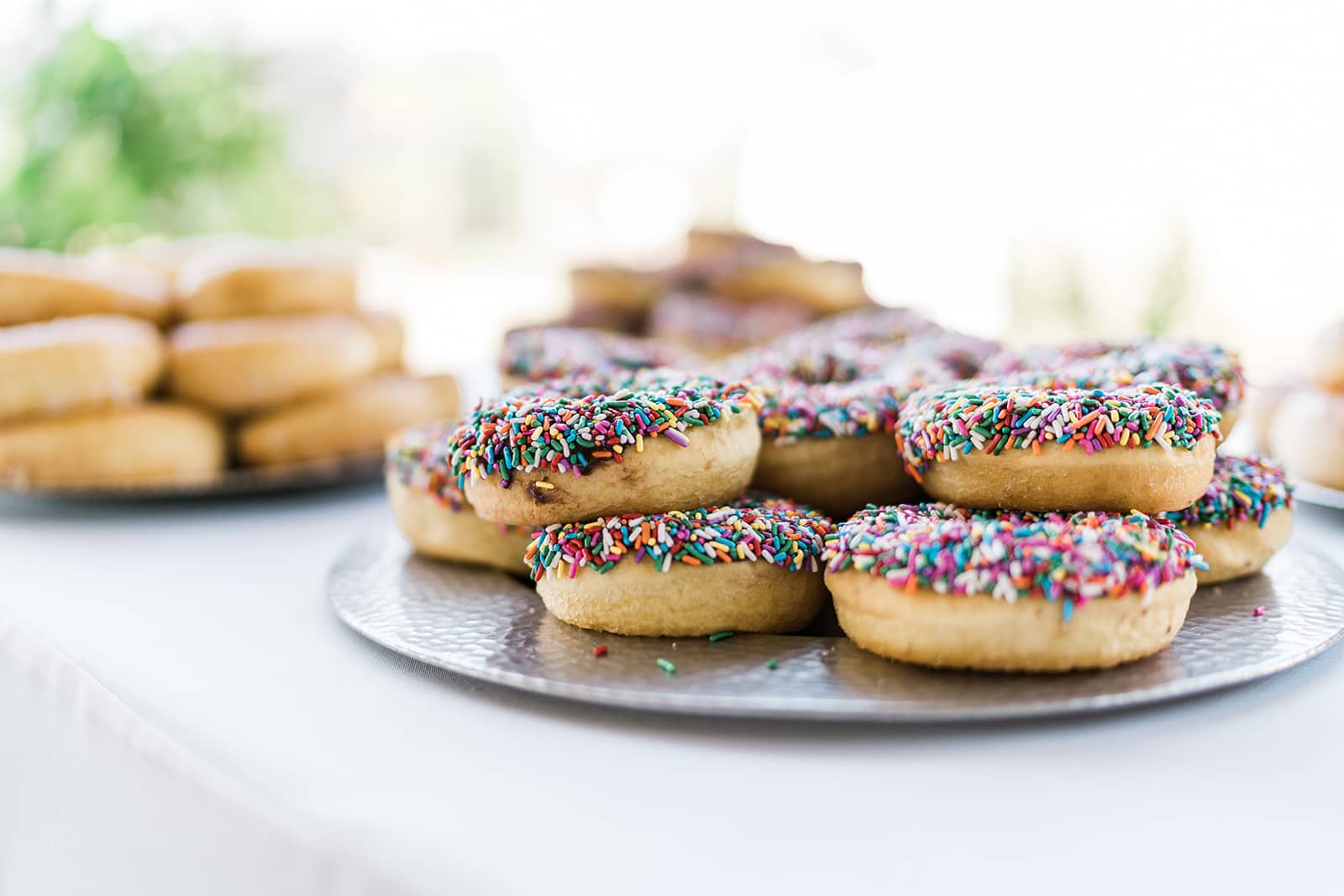 Or go ahead and have cake. But make it yourself or have a friend who loves to bake do it. Sarah and George had not one but nine different wedding cakes and they made every single one of them themselves.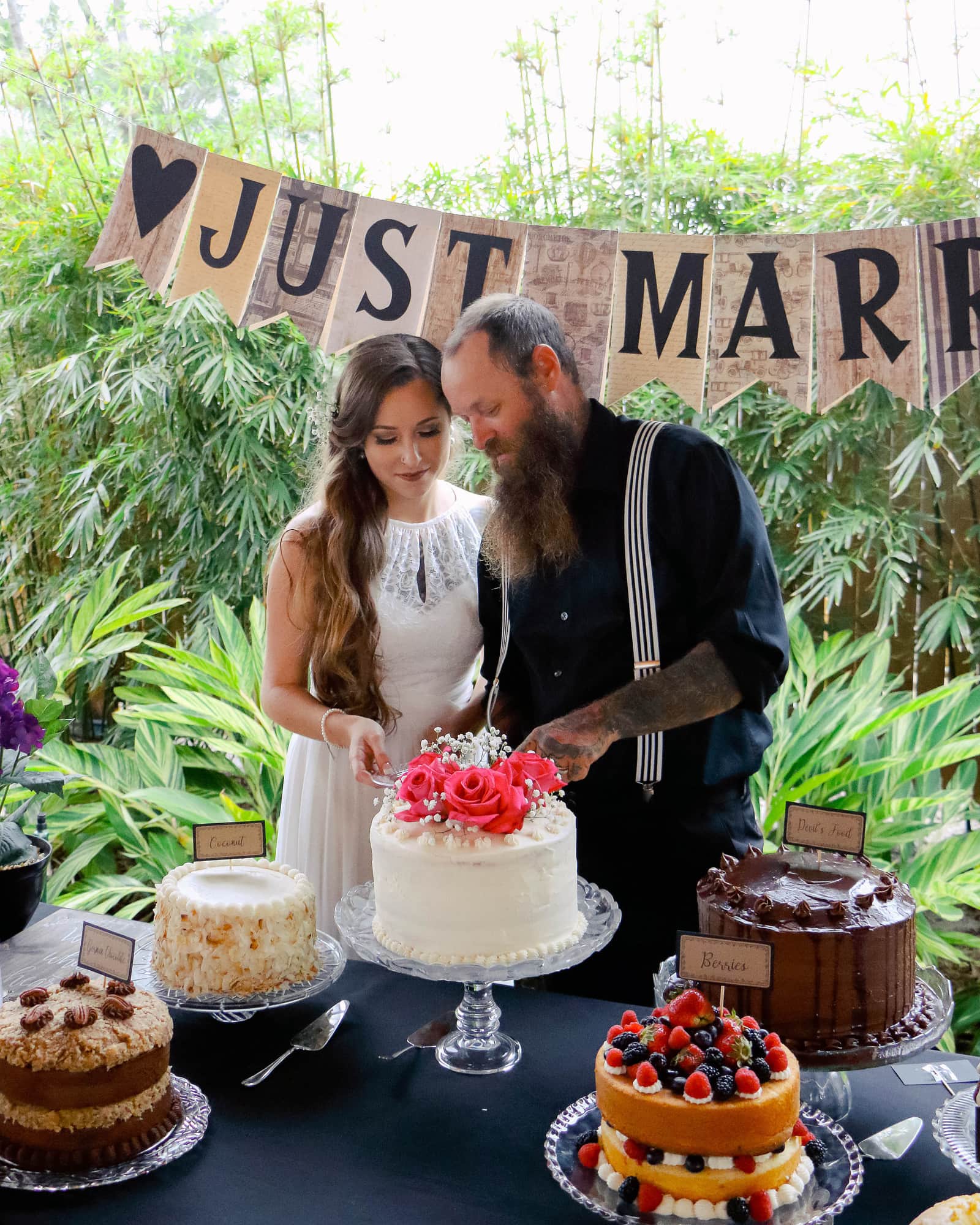 7) Make your centerpieces anything you want them to be.
Here's another secret…you don't have to have elaborate floral centerpieces or bouquets! Peyton and Chris are bookworms so they had vintage books and mason jar candle holders for their centerpieces and Peyton's bouquet was made from old book pages. It was so beautiful and so uniquely them!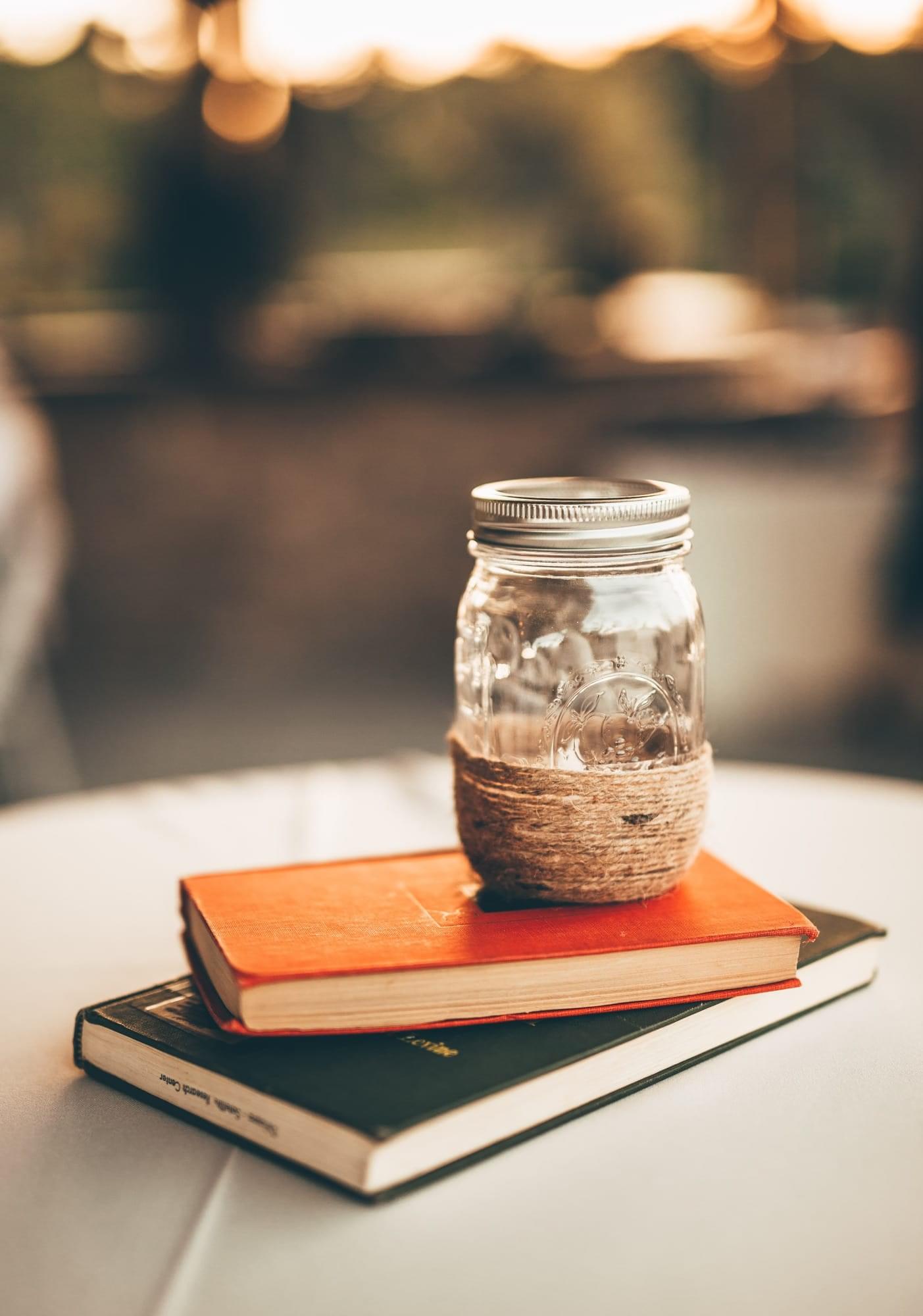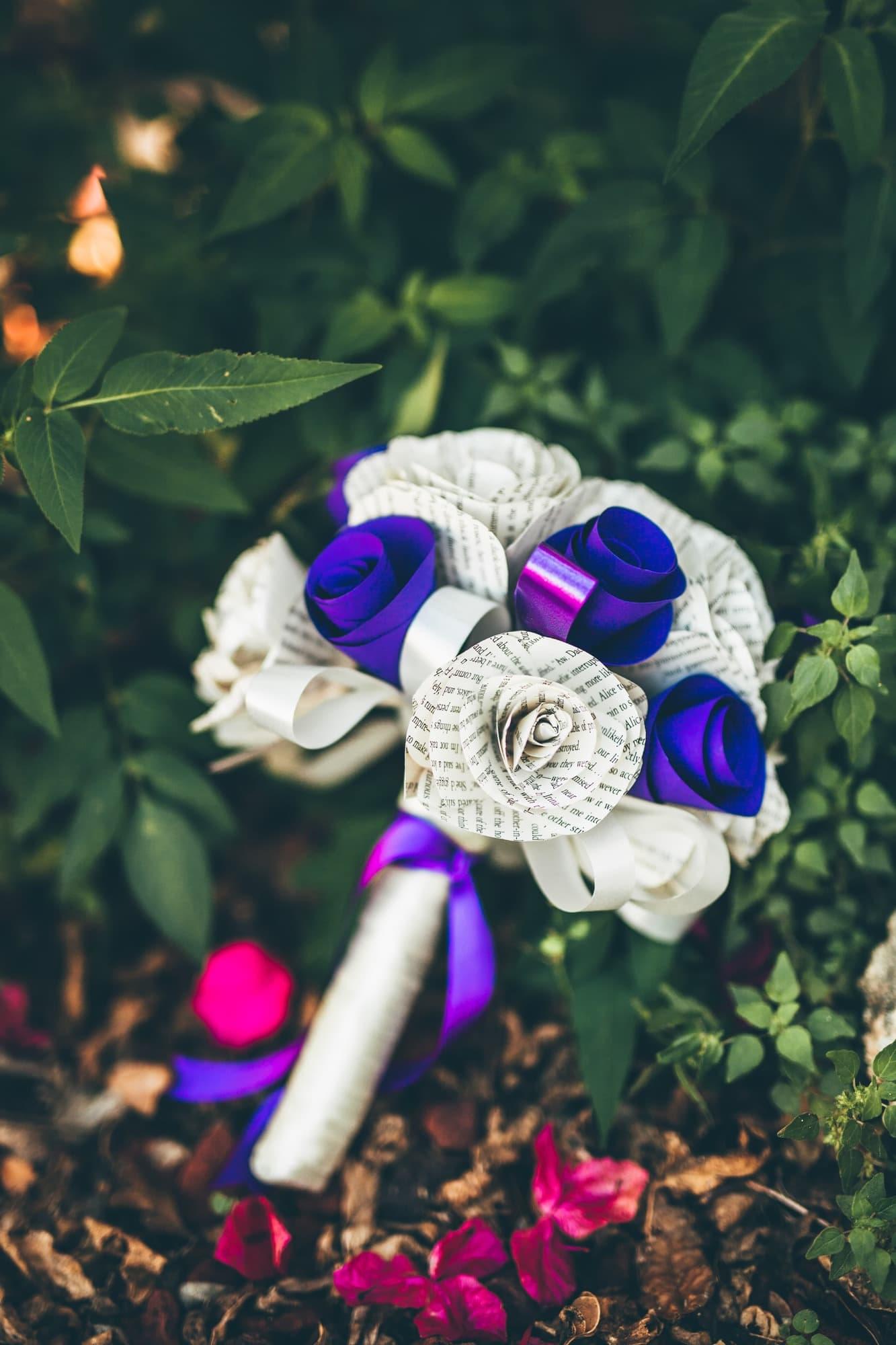 You could also consider a living centerpiece rather than cut flowers. This is a beautiful way to save money and give your local guests something to remember your wedding by for years to come (as long as they have a green thumb:)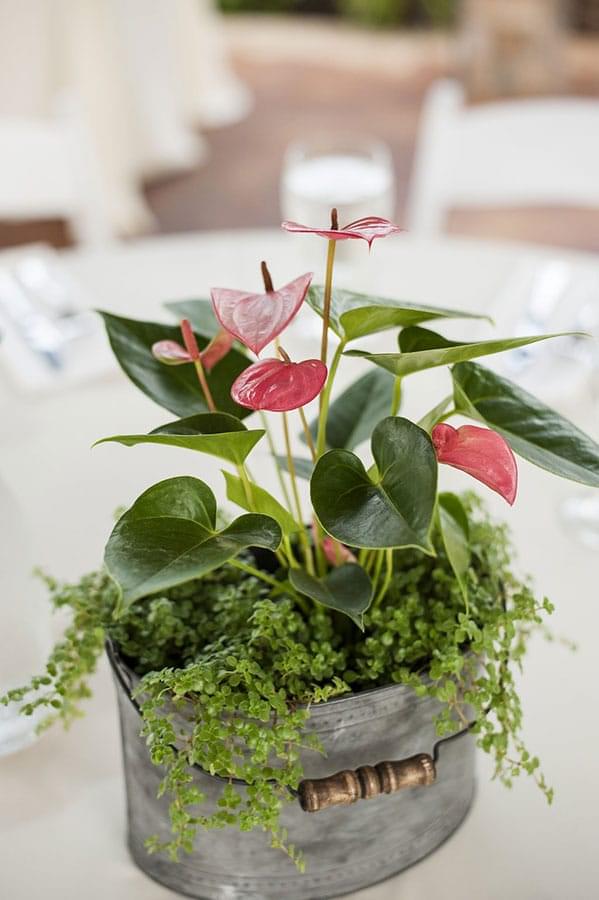 8) Don't have a full bar.
A full bar is expensive. It can also be a one-way ticket to trouble at the reception if you have guests who tend to over-indulge. Consider doing just beer and wine. Or just a keg and a signature cocktail like these mouth-watering drinks from Shells Event Planning. It's a great way to save money and stamp your personality on your wedding!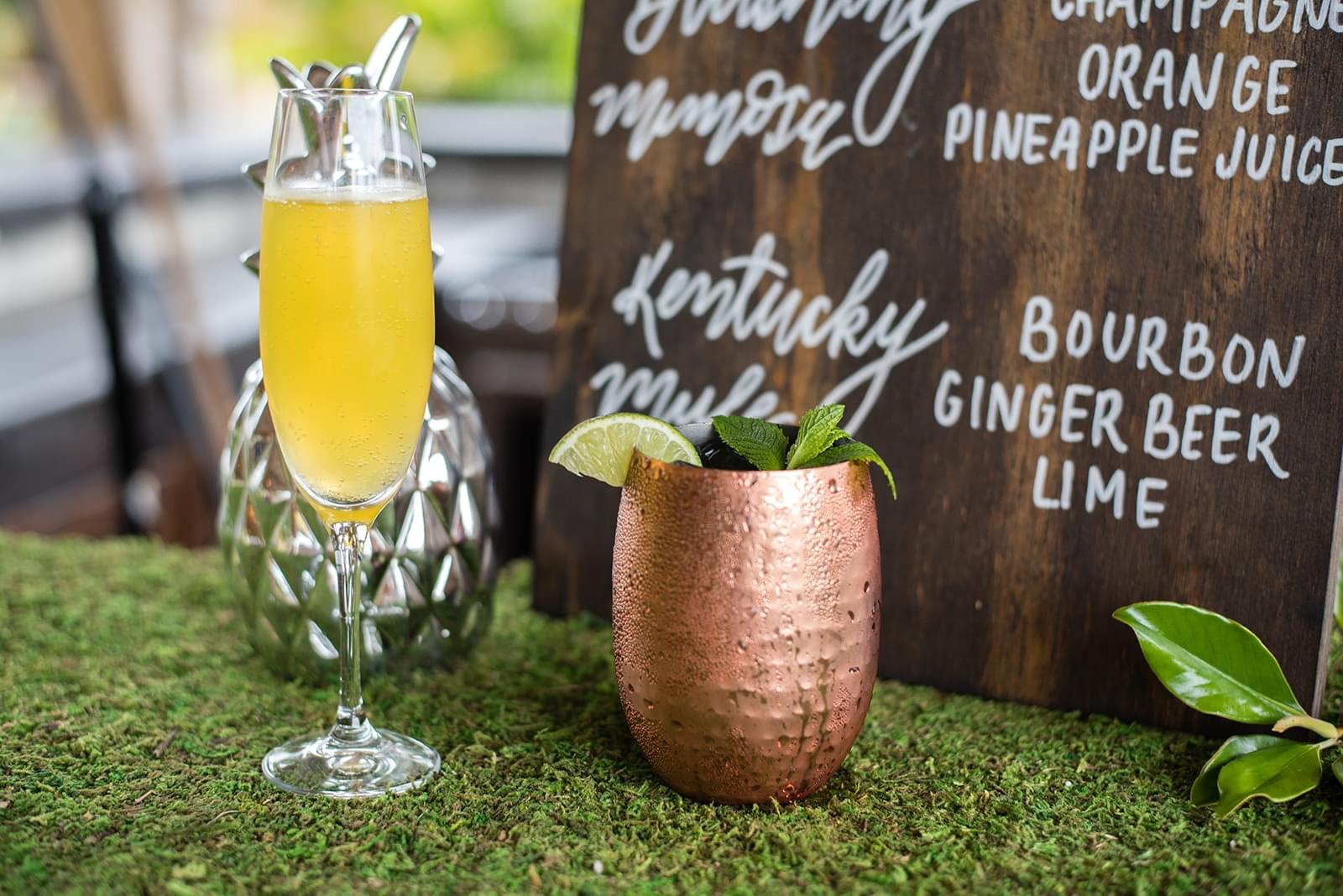 9) Crowd-source!
Ever wonder what people do with all their wedding decor once the wedding is over? They try with all their might to get it out of their house, that's what they do. And I guarantee that no matter where you live, there exists a Facebook group whose whole reason for being is to connect the recently married with the about to be married so that all that cute wedding stuff can be reused for cheap or free. Here in Brevard we have Space Coast Wedding Needs and Wants where you not only can see what the recently wed are trying to get rid of you can actually post specifically what you are looking for. And that's not limited to tangible stuff, you can find services too! Lots of wedding vendors follow the page and if you're looking for a DJ or florist, etc. you can post what you want AND set your budget. The vendors who are able to work with your budget will come to you!
10) Let people help.
If you have a friend who's a hair stylist or DJ or florist or baker and they offer you their services as a wedding gift, take them up on it! They would not be offering if they didn't really want to do it and it will not only be a budget-friendly way to go, it will make your wedding so much more personal and uniquely you to have your friends involved!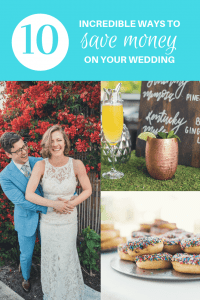 Photos for this feature by Andrew Bruah, Sea Shack Photo + Films, True Era Photography, Danielle Taufer Photography, The Lemons Photography, Autumn Moon Photography, Nick + Lauren Photography, Infinite Memories Photography and Winship Photography.