When raaaaaaiiiiiiiiins on your wedding day…sometimes it's completely perfect.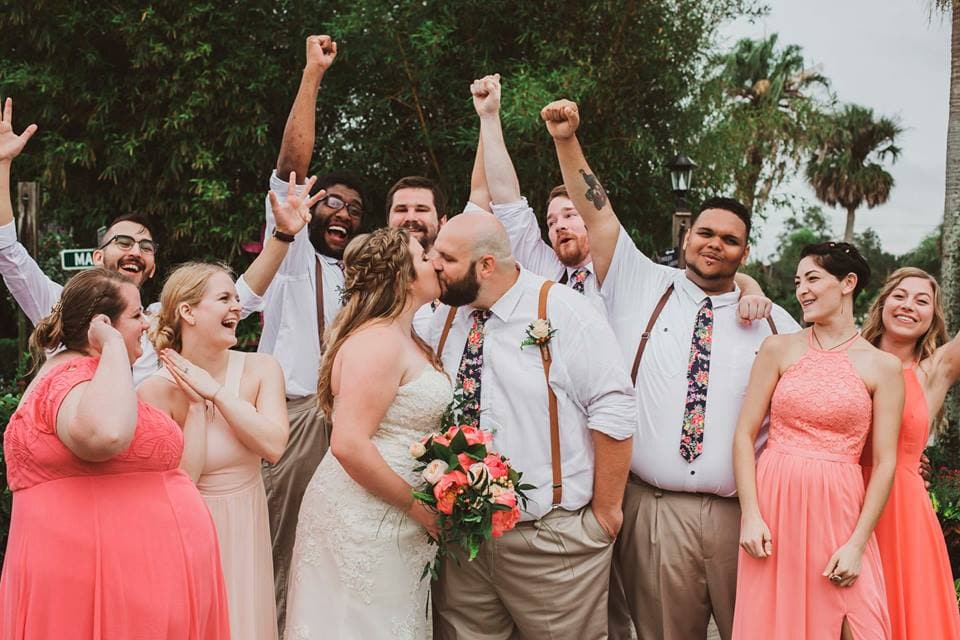 Welcome to our first real wedding feature! We began our blog during off-season and when we get into our second wedding season in October you'll start seeing lots of real weddings here. But since we still have a couple months to go we thought we'd hearken back to the very last wedding of our very first season. Sydney and Andrew had so many cool touches and beautiful photos (by the amazing Danielle Taufer) that we just had to share!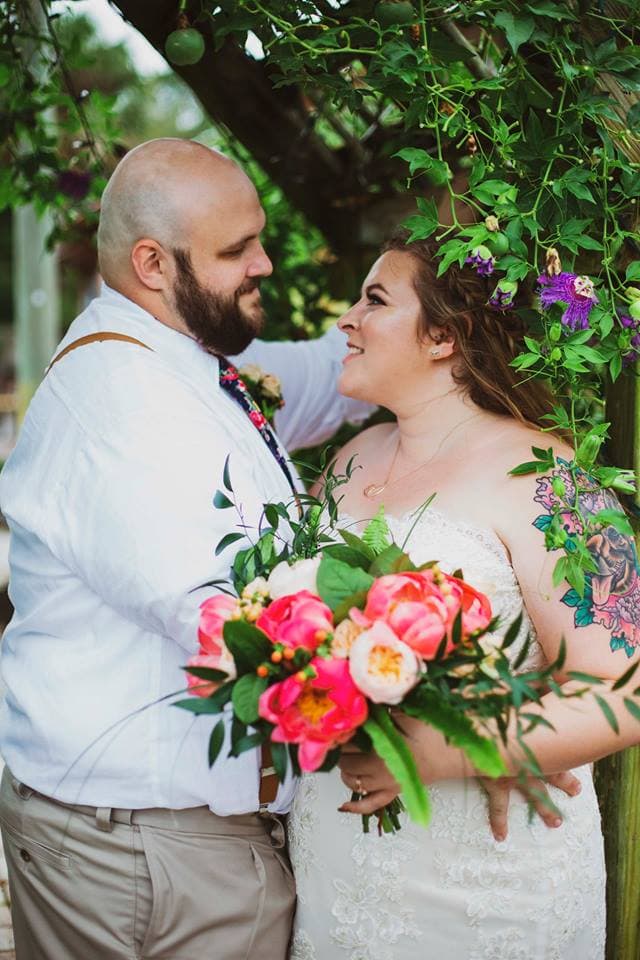 It rained all day during set-up for their late May wedding (fortunately the covered pavilion kept everyone dry). And though it cleared up just in time for the ceremony, they decided to stick with the rain plan anyway and it was so pretty.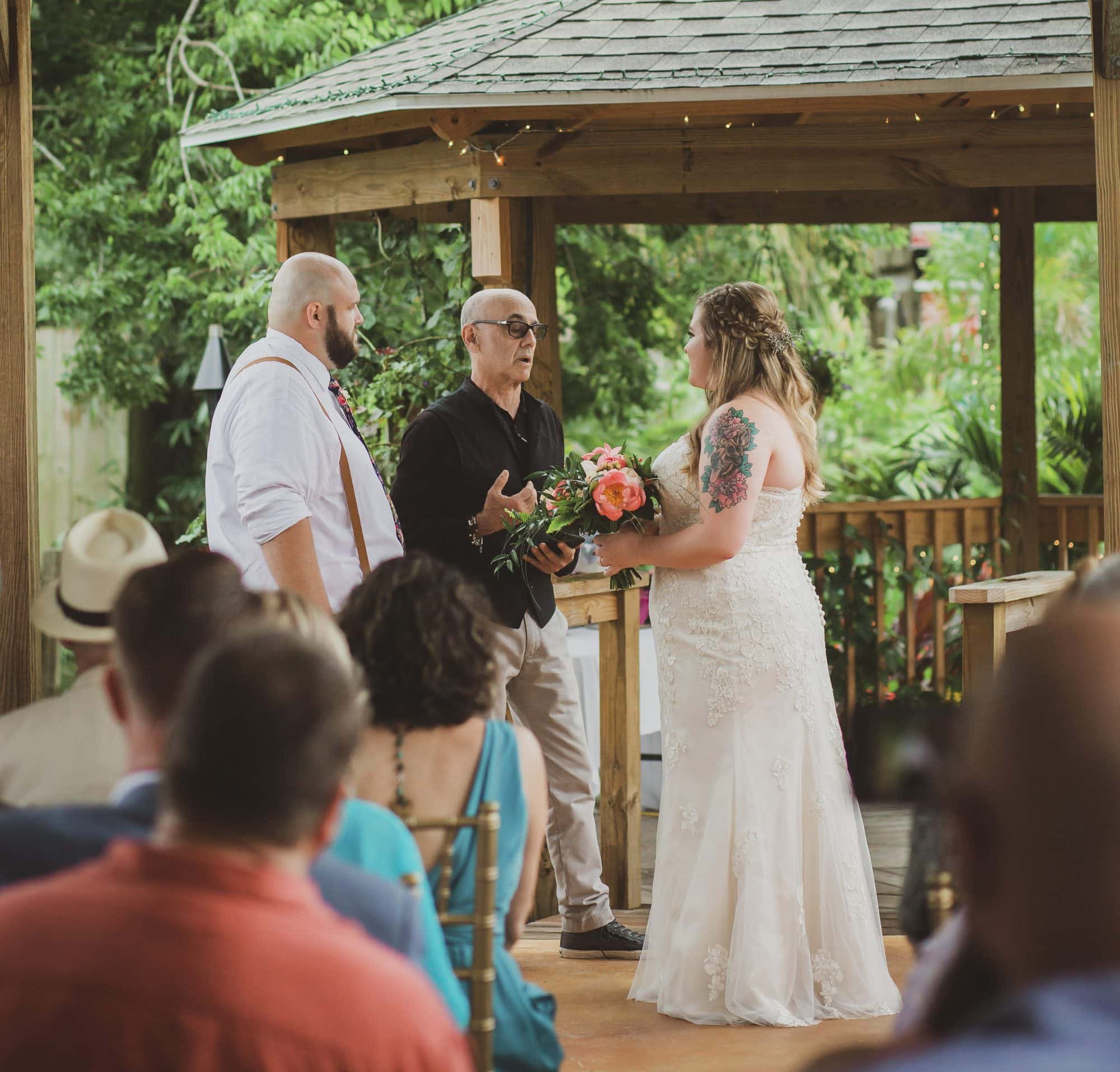 The rain was kind of amazing because the garden had such a fresh feeling afterward and the defused light from the clouds was stunning. During the reception there were moments that just felt like pure magic.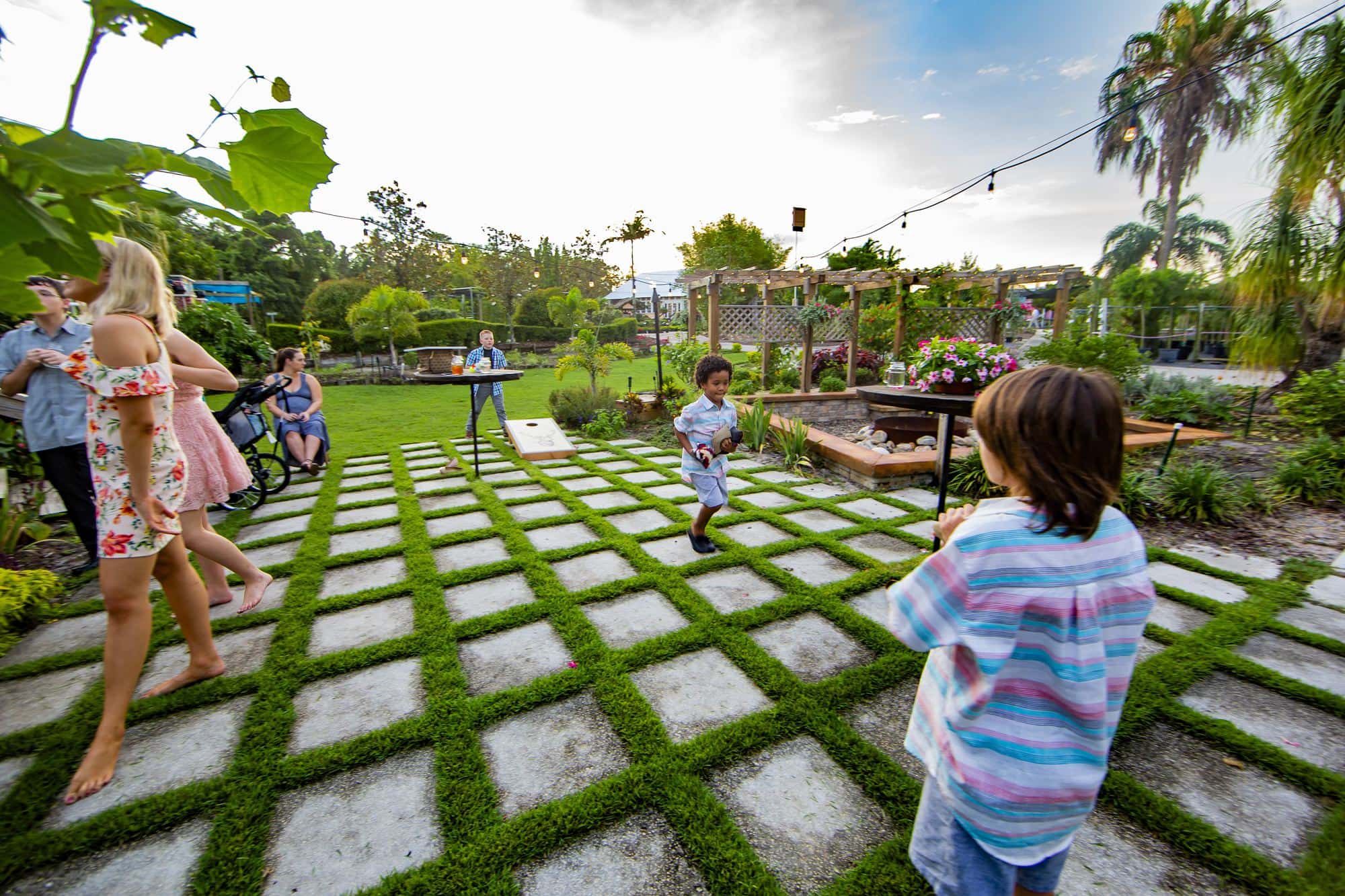 Oh! And in anticipation of rain Sydney's mom got 30 beautiful white umbrellas, we split the cost and now we have them available for any wedding where the weather is a little less than dry.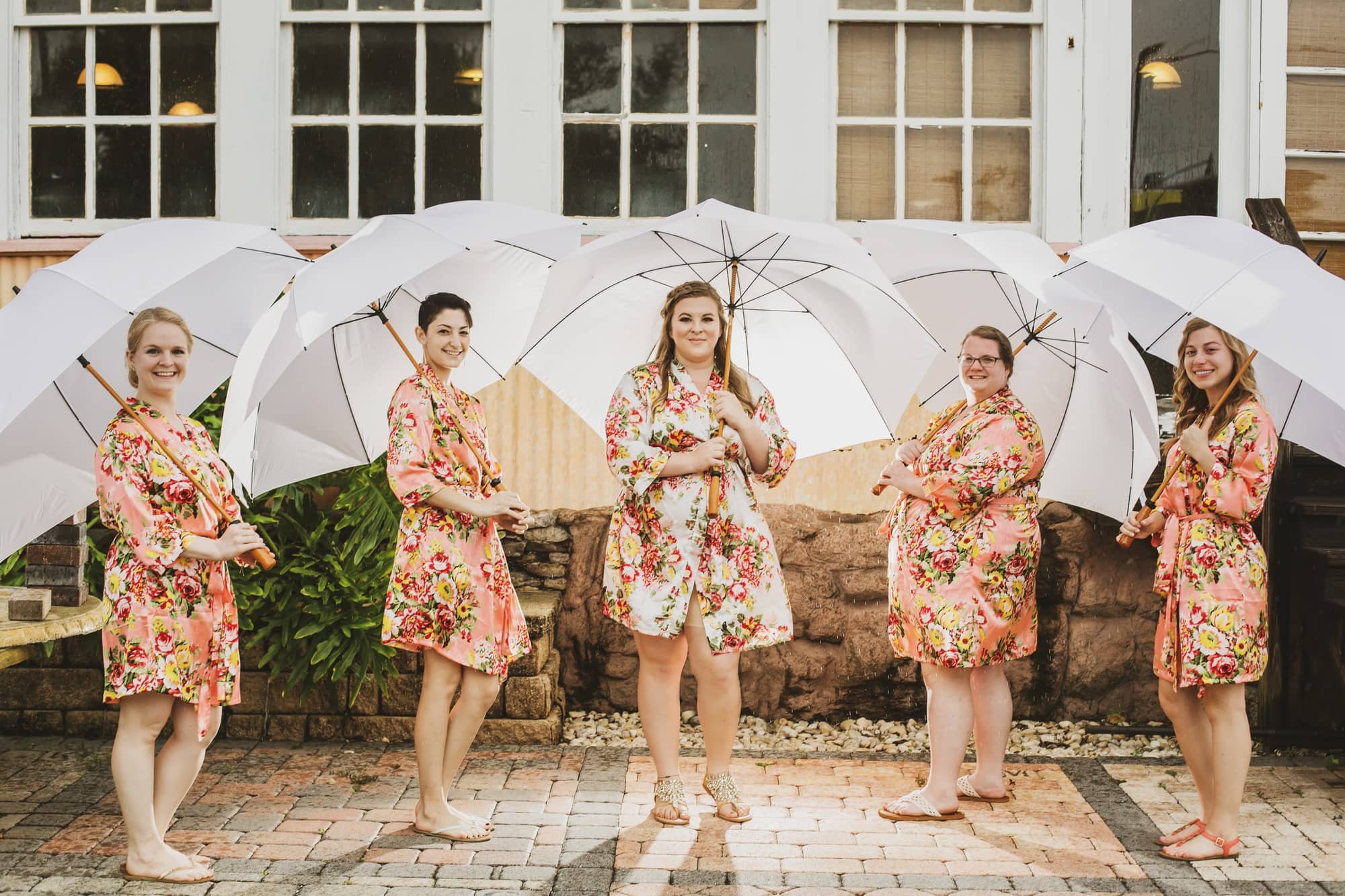 But enough about the rain! Let's talk about the food! Sydney and Andrew were the first food truck wedding in the gardens! La Empanada Food Truck and Sweet City Gelato Truck  were onsite to provide a delicious, casual, fun dining experience that was a perfect match for the laid back personalities of these amazing newlyweds.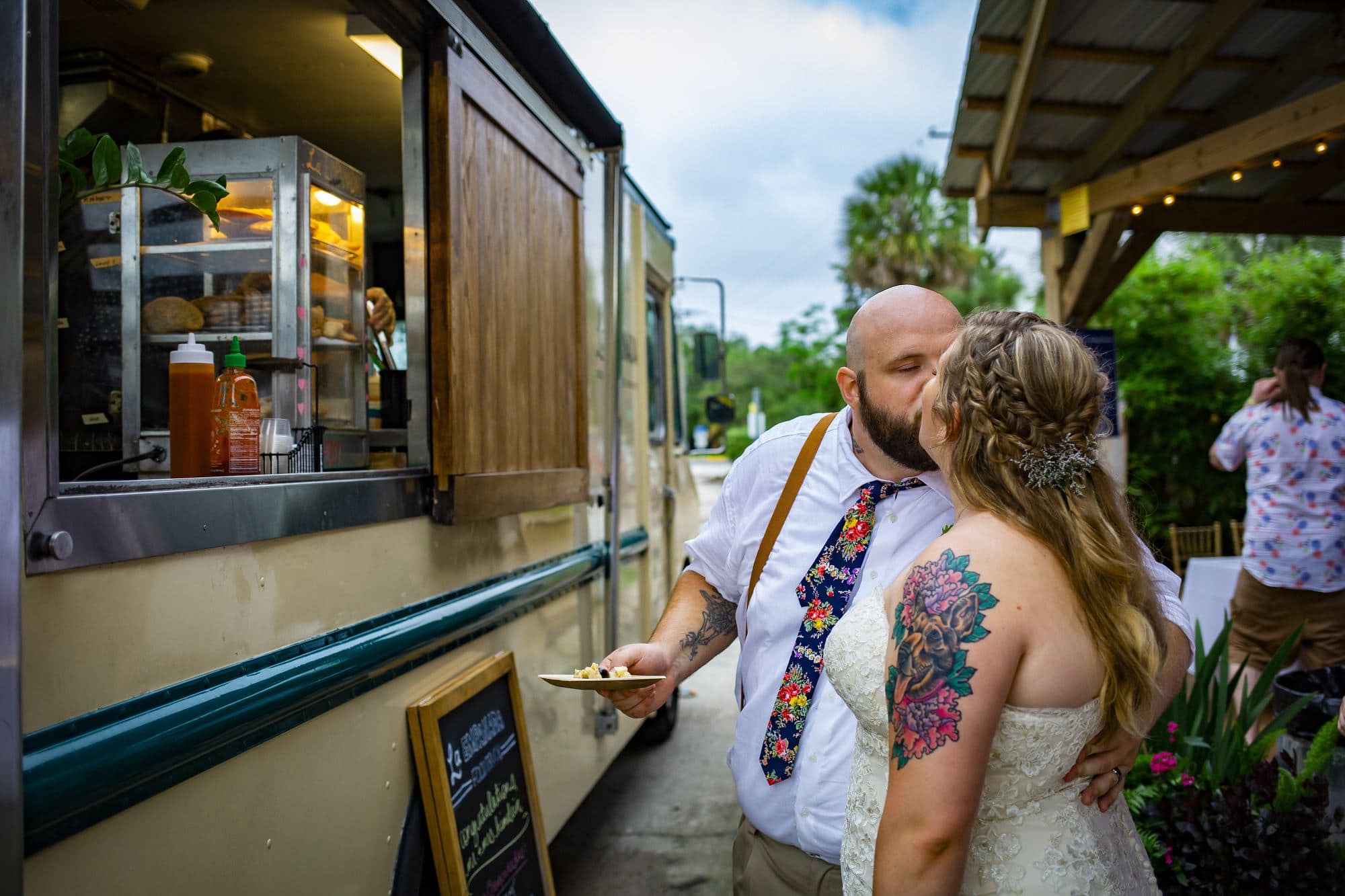 Speaking of food…the charcuterie board provided by Sydney's dad, owner of Cafe Roma is so beautiful that all the other food pictures on Instagram will want to cry with envy.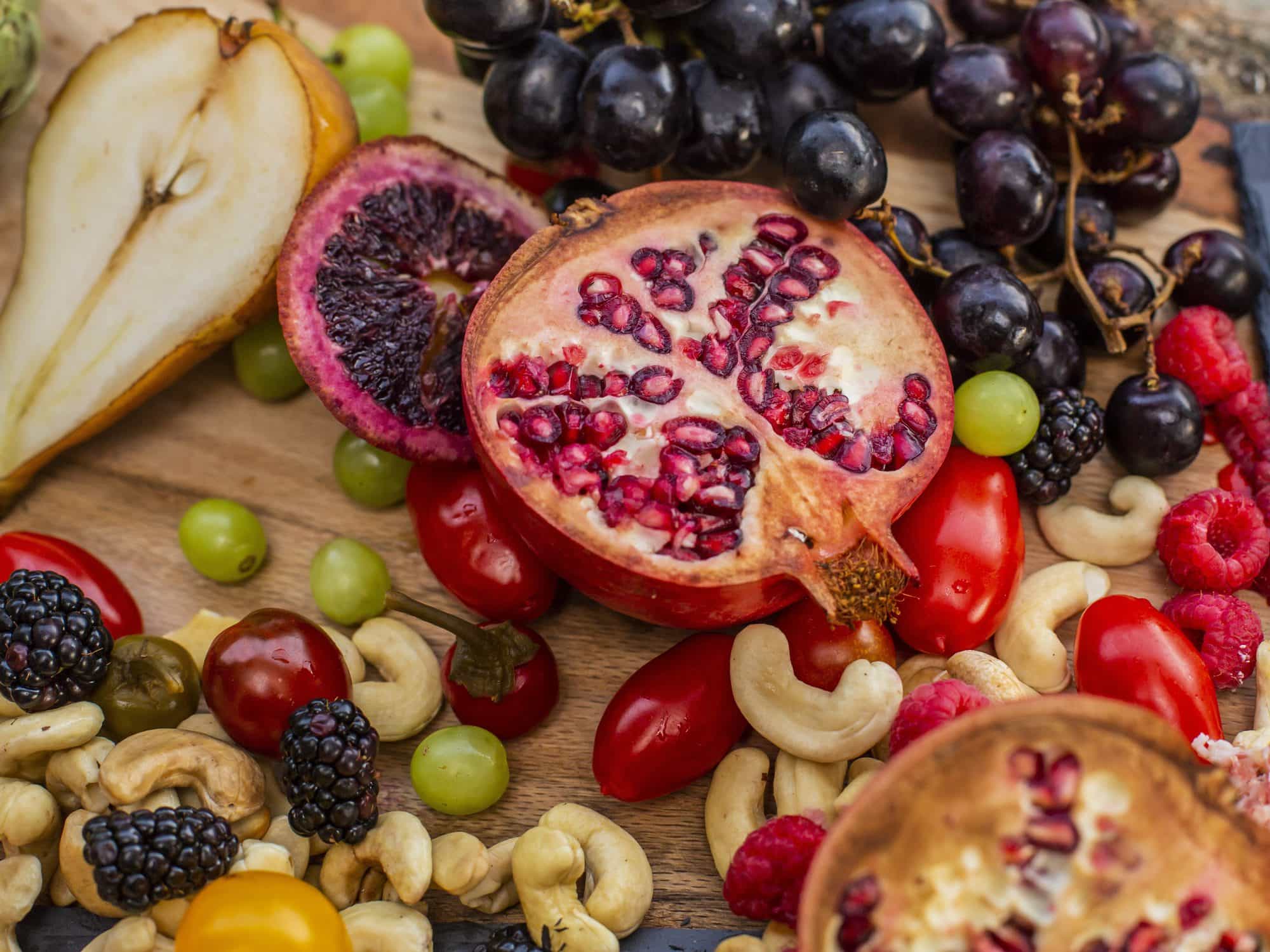 Sydney and Andrew also made full use of all the games we have here at the gardens! Coupled with the photo booth from Lake Erie Events and everyone has such a blast!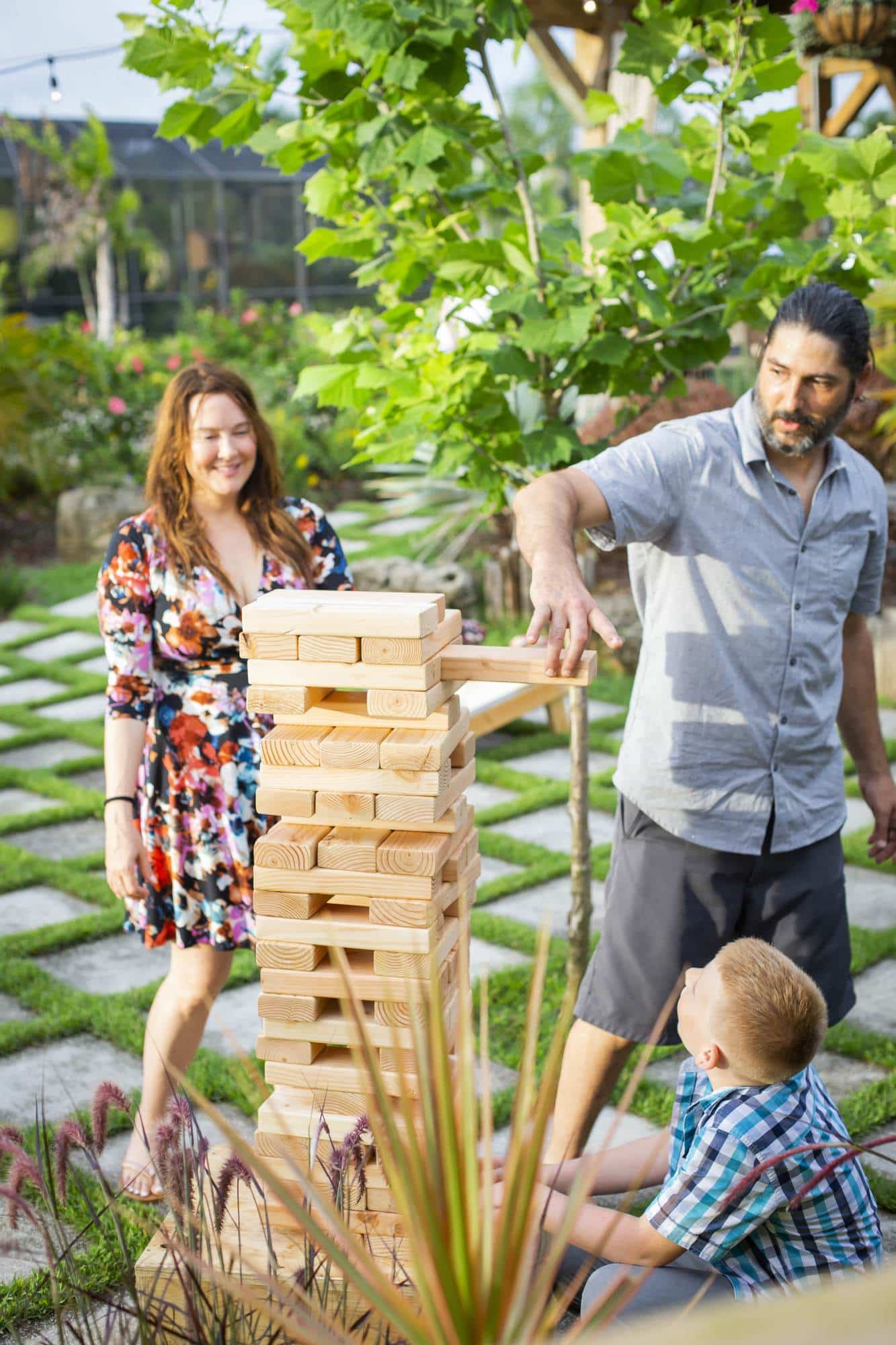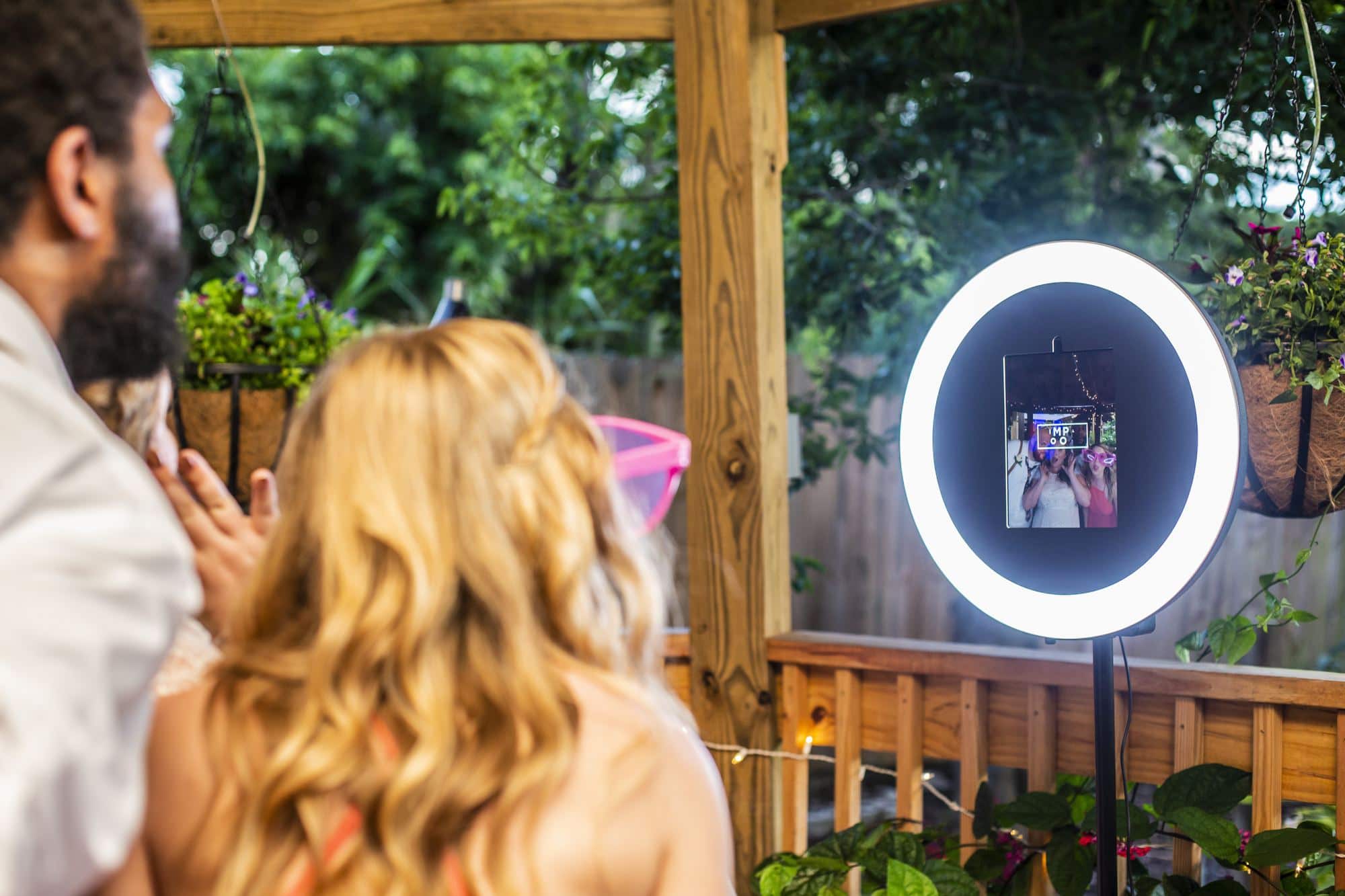 What we all learned from Sydney and Andrew is that with the right attitude, there's no irony at all when it rains on your wedding day, no matter what Alanis says.
Who made this magic?
Venue: Rockledge Gardens
Photos: Danielle Taufer Photography
Florals: Violets in Bloom
Food: La Empanada Food Truck, Cafe Roma, Sweet City Gelato
DJ and Photo Booth: Lake Erie Events
Hair: Kinna Blow Dry Bar