This month on our Local Pro Spotlight we'd love for you to meet the beautiful and talented Misti Blu Day, photographer, hair stylist, make-up artist, alchemist, writer and owner of Misti Blu Dream, a health, wellness, travel, beauty, and lifestyle blog! A multi-faceted #girlboss, Misti has you covered from head to toe, literally. We are head over heels in love with this woman and we caught up with her for an interview so you can fall in love with her too!
Rockledge Gardens Weddings: You are involved in several aspects of the wedding industry, can you talk about how you became interested so many different things?
Misti Blu Day:  I started out with a passion for photography at an early age, playing with my parents 1960s Pentax K1000 until finally getting my own camera at 15. I loved photographing people and sharing a story. Sometimes, that story would involve hair and makeup to take it up a notch or create drama, and being an artist who took sculpture, painting and drawing in high school, I did it all. After awhile, clients would ask who was doing the hair and makeup in my photo sessions so they could hire that person. That was when I realized I needed to go to cosmetology school and get licensed so that I could offer this service. Over time, I've worked with major hair companies doing product development, sales and education and it intrigued me so much that I decided to create my own products but without the chemicals. The skin is our largest organ and we put so many chemicals in our hair and on our skin. This was the birth of Wildling Apothecary.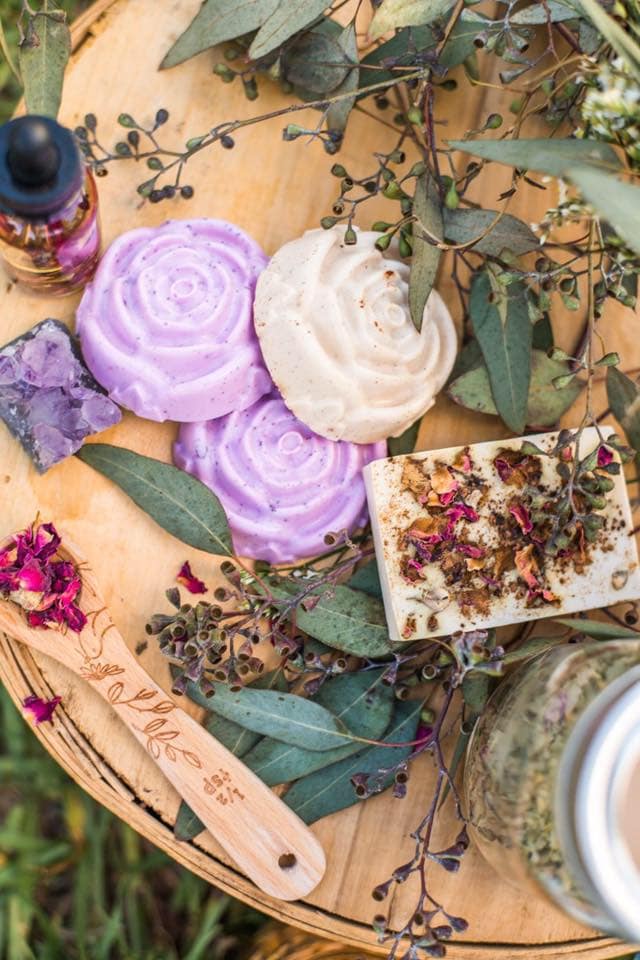 I absolutely love weddings and being involved in such a special moment. There is so much love and a story to share when two people fall in love. I am always rooting for love.
RGW: What initially drew you to the wedding industry?
MBD: I worked with my mom from the age of 16-20 as a Banquet Captain at a beachside hotel, up until the hurricanes of 2004 tore it down. I was working a wedding every Saturday for those 4 years. I knew every aspect of the wedding industry and it felt like home. I had seen it all and I found it so exciting. I met photographer at a wedding and asked her about her camera and as many questions as she would allow, and eventually she asked me to be her assistant.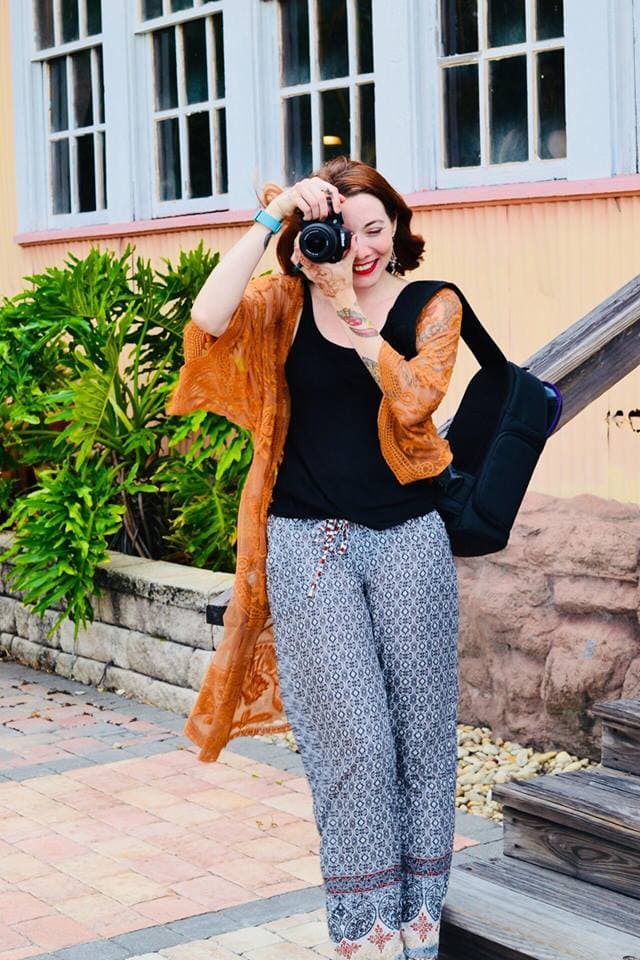 RGW: What's your favorite thing about working on weddings?
MBD: I love the excitement and hearing how the two met and the engagement story. Whether it is capturing that story, preparing them for the big day or making my Wildling Apothecary bridesmaids gifts or wedding favors, I love it all.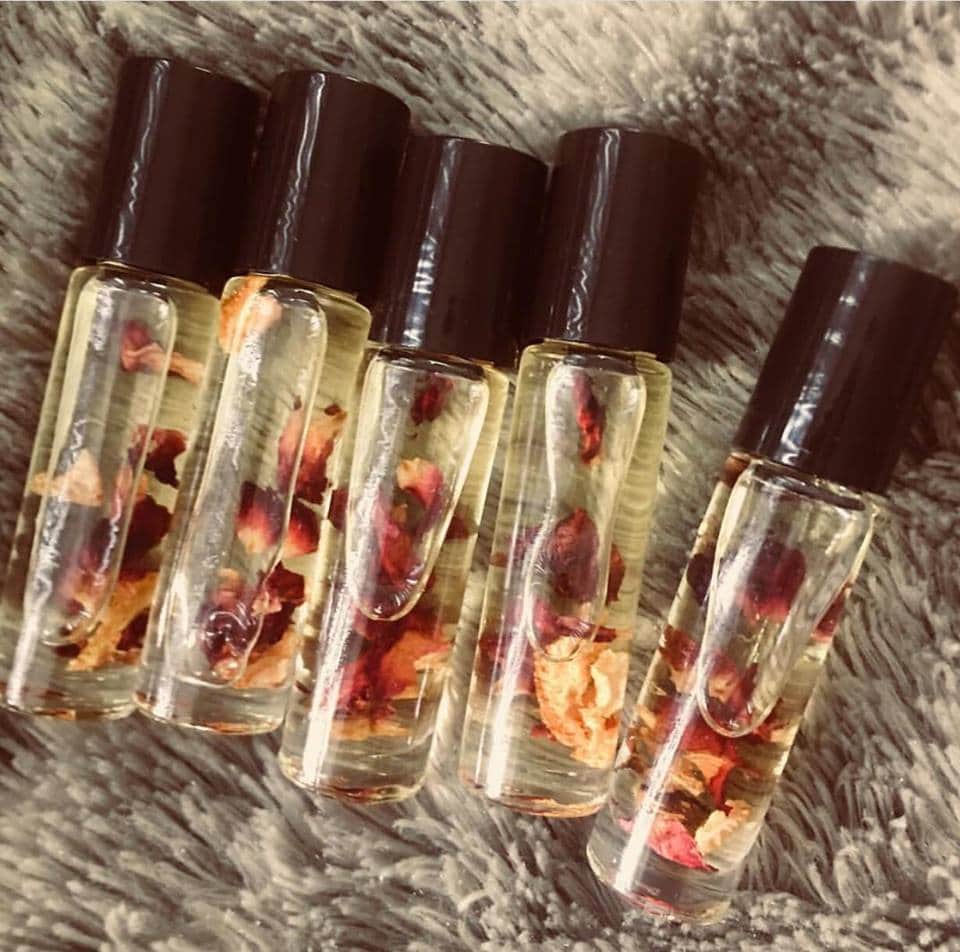 RGW: What's the most interesting/exciting thing someone has ever asked you to do to their hair for a wedding?
MBD: The most exciting was a same sex wedding I did hair for and it was a party of 11 or 12! The brides were separated so it was exciting bouncing back and forth and seeing the two with their nervous butterflies. It is so cool being behind the scenes! I have also had a few weddings where I did both hair and photography, and changed their look for the reception. That is always fun and since I play many roles, it was an option. I always come prepared for weddings. Once, I had a bride panicking because her planner was missing in action and she was about to walk down the aisle but everyone was standing and mingling. I pulled out her favorite mini whiskey from my camera bag, (snapped a photo of course) and she laughed and took a shot as I cleared everyone out and got them to take a seat so she could make her entrance. I know weddings like the back of my hand and I pay attention to detail and handle emergencies like a champ.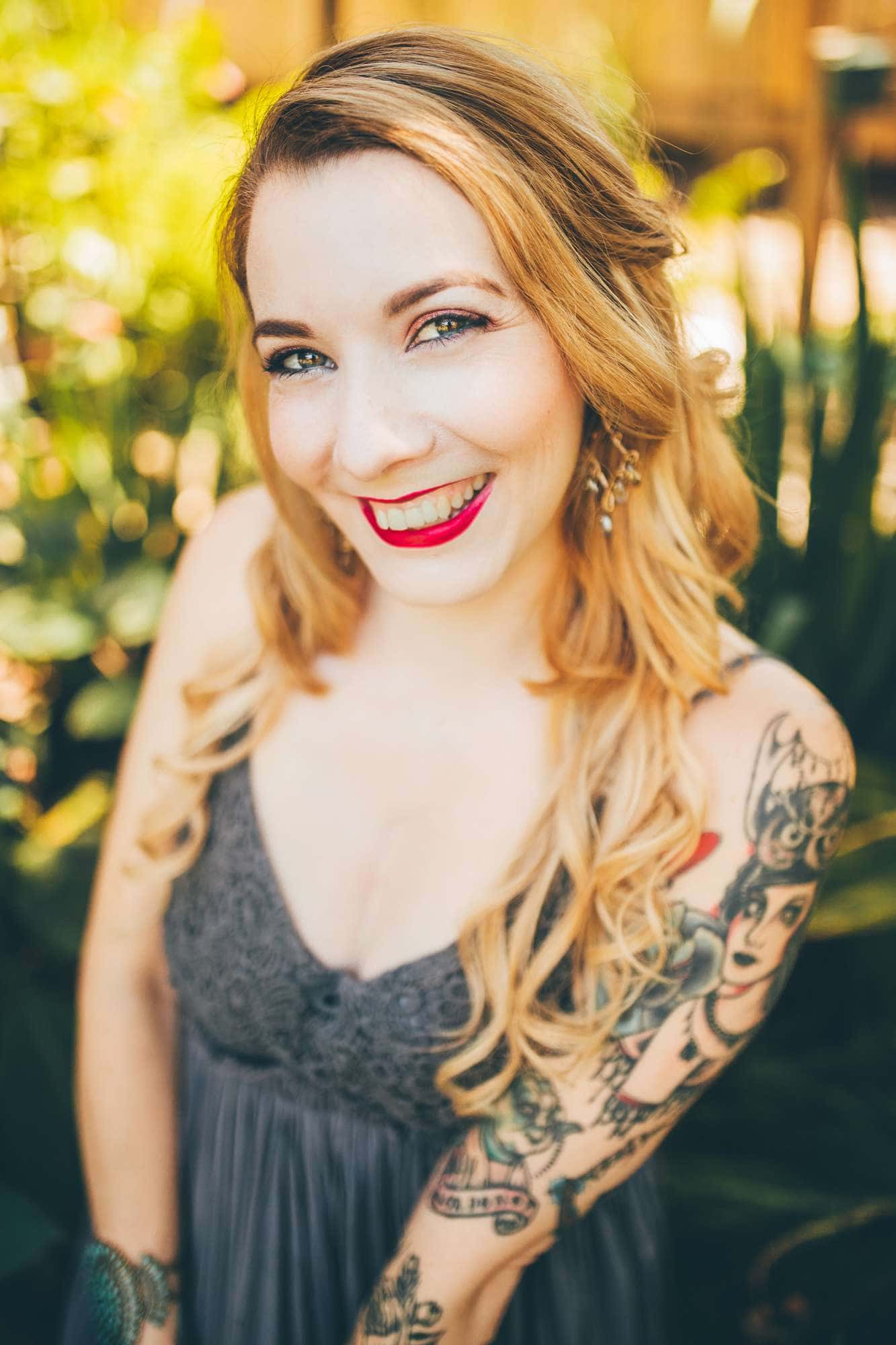 RGW: You've had quite a journey when it comes to your personal health. Can you talk about how that has steered your path and professional goals?
MBD: I am actually writing a book! It should be available in late October. I share everything from my childhood and how it not only affected me but how it affects everyone. It is called Garden of Blu and the chapters that are more personal are called seeds and the chapters that share self-help and wisdom are called blossoms.  You can read just the blossoms if you want to skip some traumatic or personal chapters. It's about growing from unsteady ground. I hope to inspire others to live life with balance and peace, despite the road it took to get there. I also want to inspire others to advocate for themselves and to take charge. It is so important to find our voice and strength.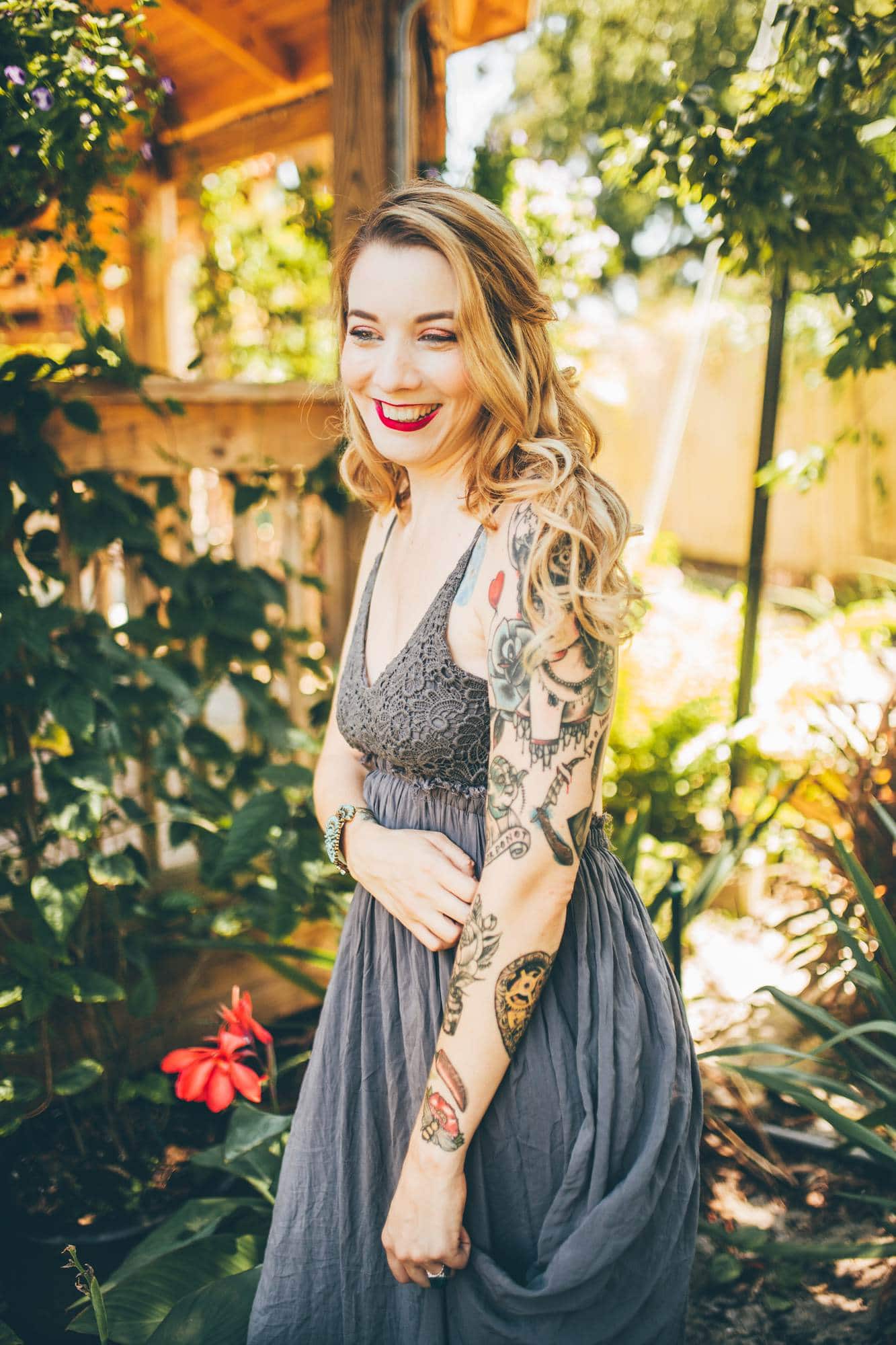 RGW: You had a secret elopement at Rockledge Gardens! Can you tell us about your decision to elope, your favorite part of the day, the differences between your elopement and your bigger wedding later on? We want to hear everything from your point of view!
MBD: We got engaged in May and we were deciding on a date. My husband wanted to get married immediately but I knew his family would have wanted to be there because they are all so close and share every holiday and big milestones together. I did not want to piss off a Puerto Rican family! So, we met in the middle and eloped and had a vow exchange and bigger reception later. Rockledge Gardens is so beautiful and it was a perfect spot. Everything is already there for you and it made it so easy for us. I actually just got a pacemaker only 3 weeks prior so I needed to not stress or overdo it. Arlene Jacobs Photography photographed our elopement and helped set everything up! She was so helpful and great. The photos were beautiful and what a great background at a garden! We were so happy we eloped when later a hurricane came through and we had to move the wedding to December anyway. Instead of stressing, we laughed because we already were married anyway.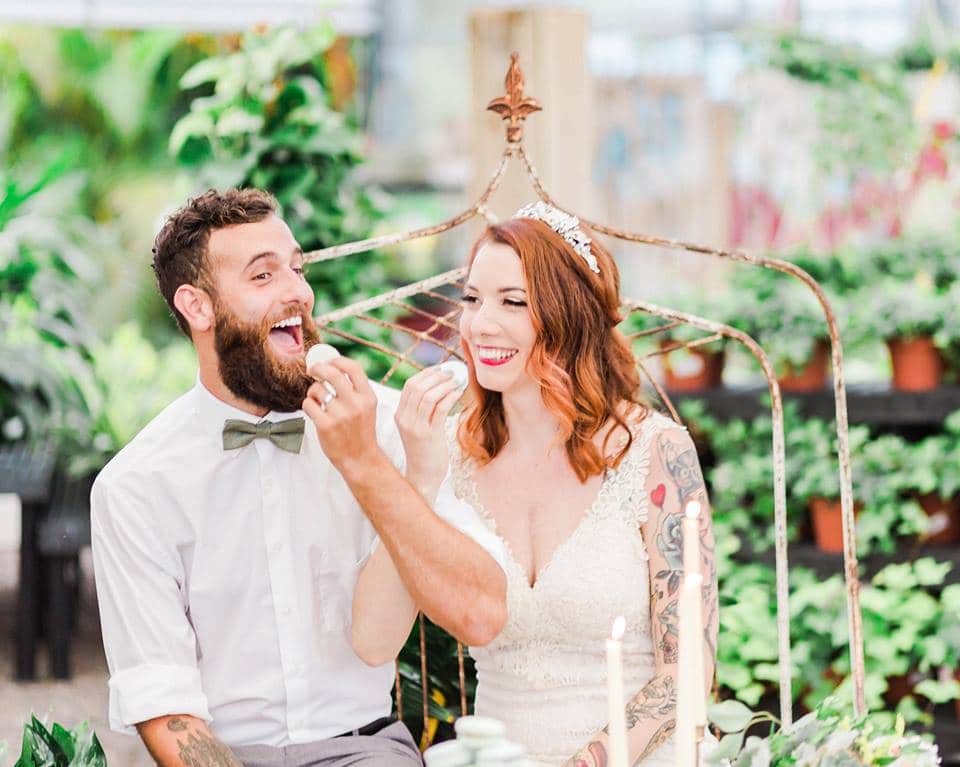 RGW: What is the one thing you want every couple to know about you whether they're booking you as a photographer, stylist, etc.?
MBD: I am very upfront and honest. If I need help, I bring others in. It is all about you and making sure everything goes smoothly. I am not afraid to make suggestions, for example, I had a beach wedding once at 1pm under the bright, hot sun. This makes for harsh shadows, squinting and sweating. Making suggestions on time or a more diffused location can really change the outcome of your photos. Same for hair. If you never wear your hear up but want to on your big day, you may not feel as confident or comfortable because you prefer your hair down. Also, I handle emergencies or crisis really well. I aim to keep the party calm so I am great at diffusing a situation when disaster hits, like a missing caterer or a drama from family, I will calm them down. I always go above and beyond when I can. I have bustled wedding dresses, gotten blood out of a dress after someone pricked their finger sewing a button, separated a drunk groomsmen from an upset father of the bride, distracted a crying kid with toys I packed in my emergency kit, you name it! I got your back.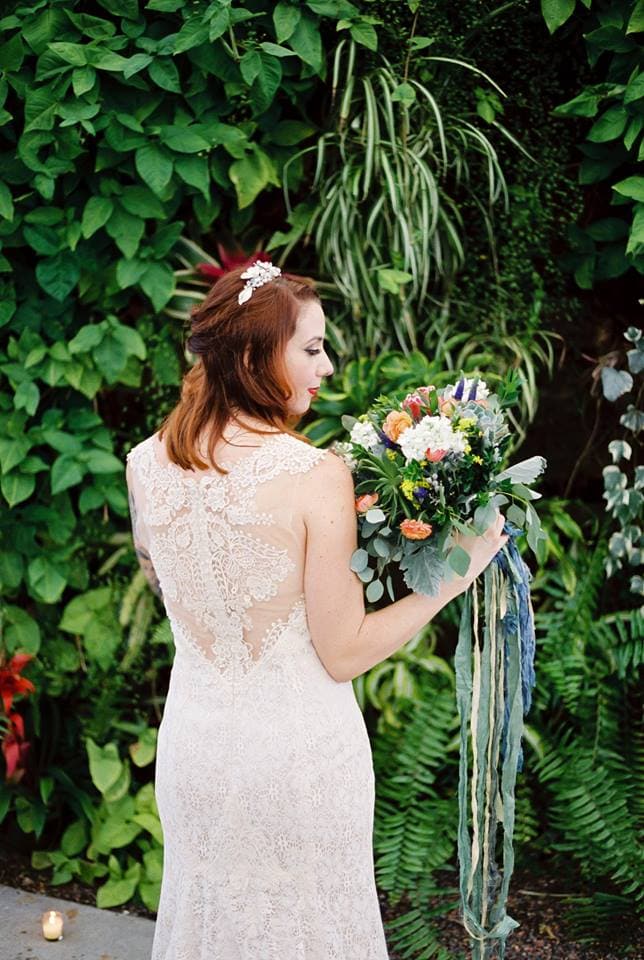 Thank you so much for joining us, Misti! We'll be sure to post an update when your book comes out! Best of luck!
Photos for this feature by Nick + Lauren Photography, Arlene Jacobs, Winship Photography, Misti Blu Day, and Misti's handsome husband Blake.