It's so much fun to drool over wedding gowns with their endless styles and stunning details that sometimes it can feel a little like the groom plays second fiddle to the bride's big show. So this post is all about some incredible looks for the groom and his attendants to help you get excited about wedding fashion for fellas!
1. Keep it classy with navy.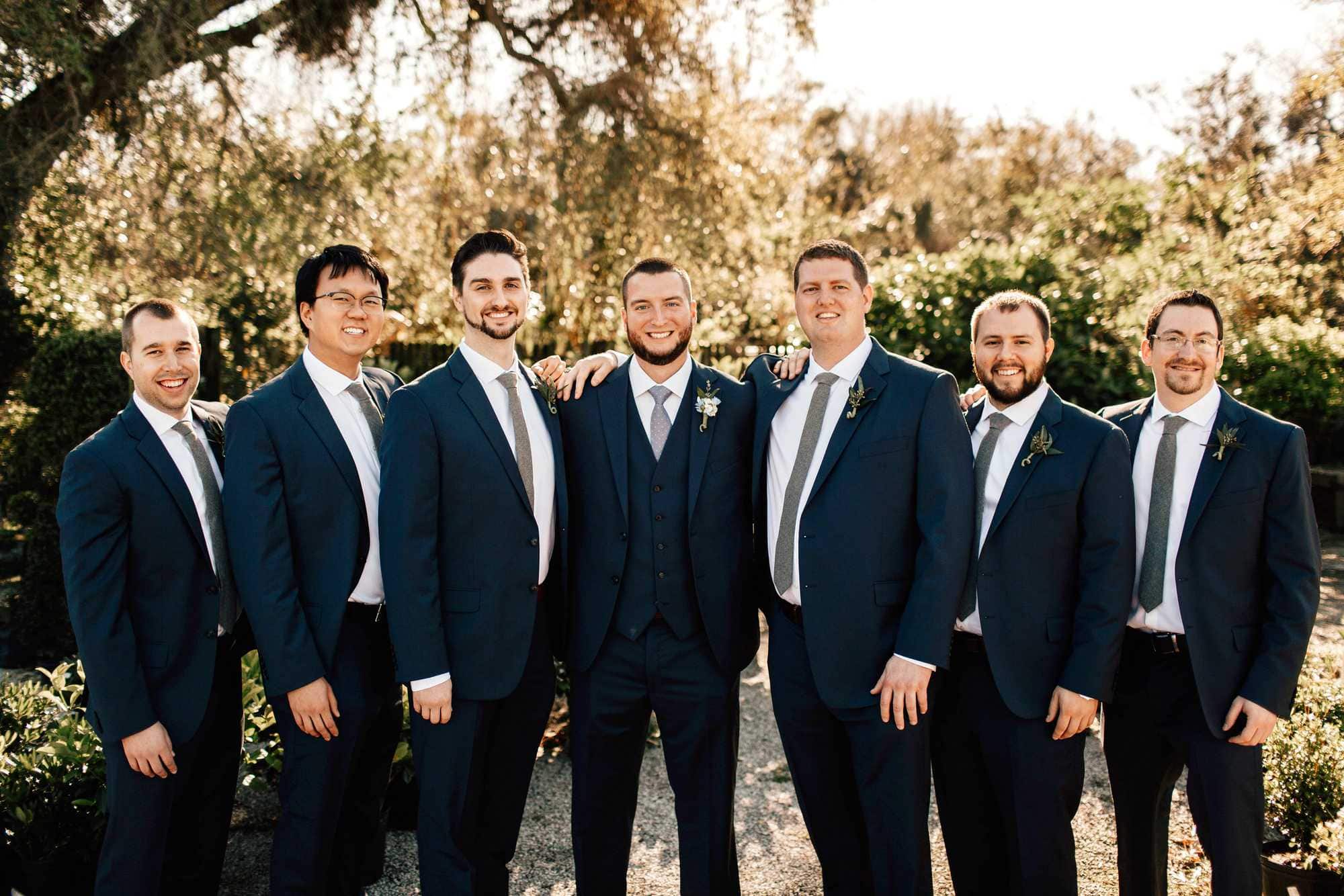 We love these classic matching navy suits with the addition of the vest to distinguish the groom!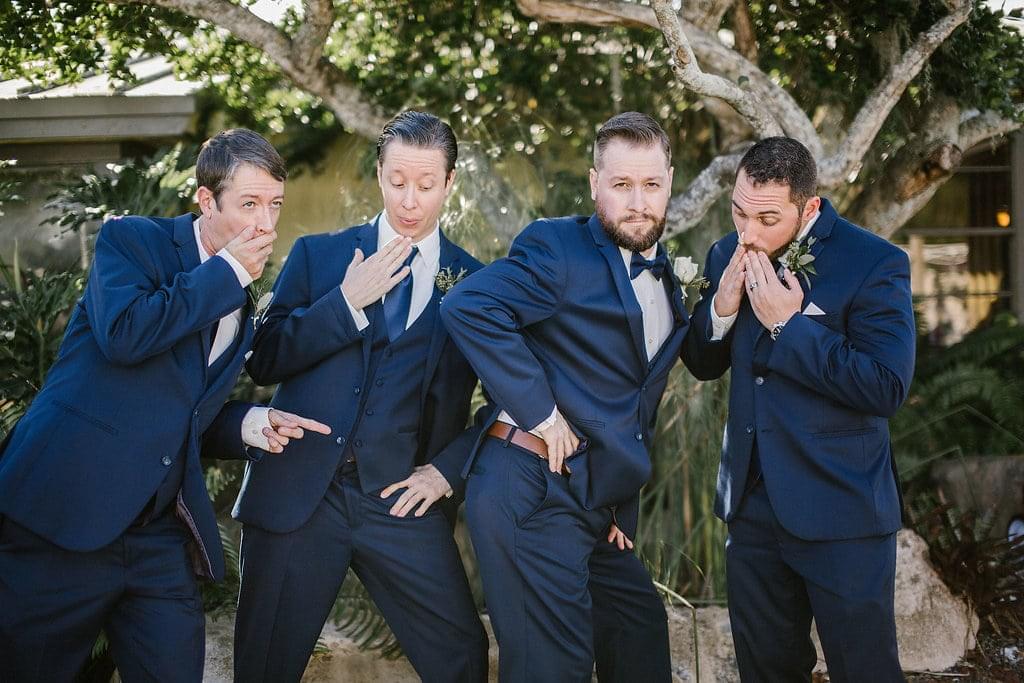 2. Stay cool in grey.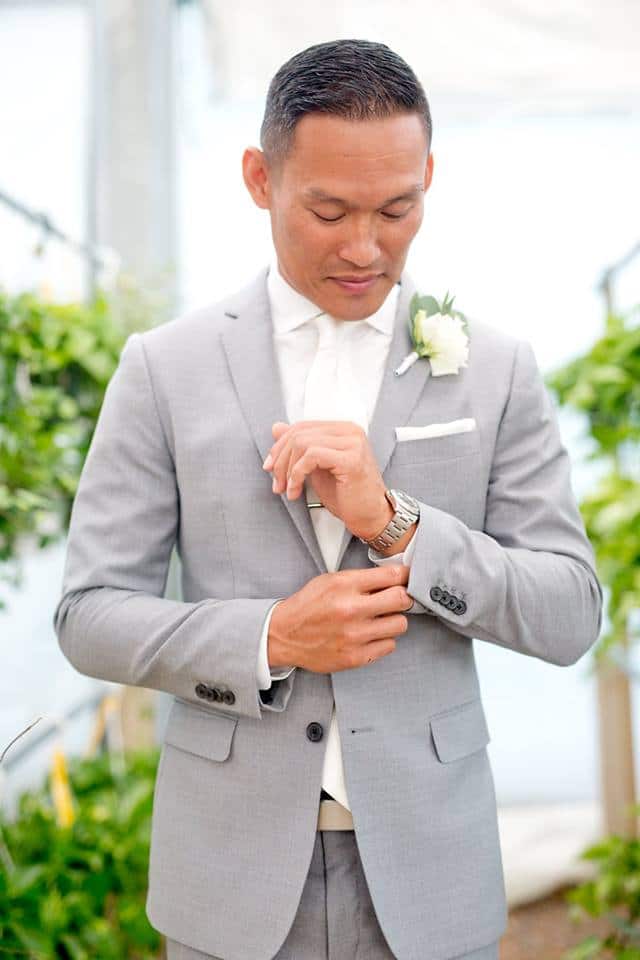 Dave looks impossibly crisp and cool in this fresh grey suit with white tie.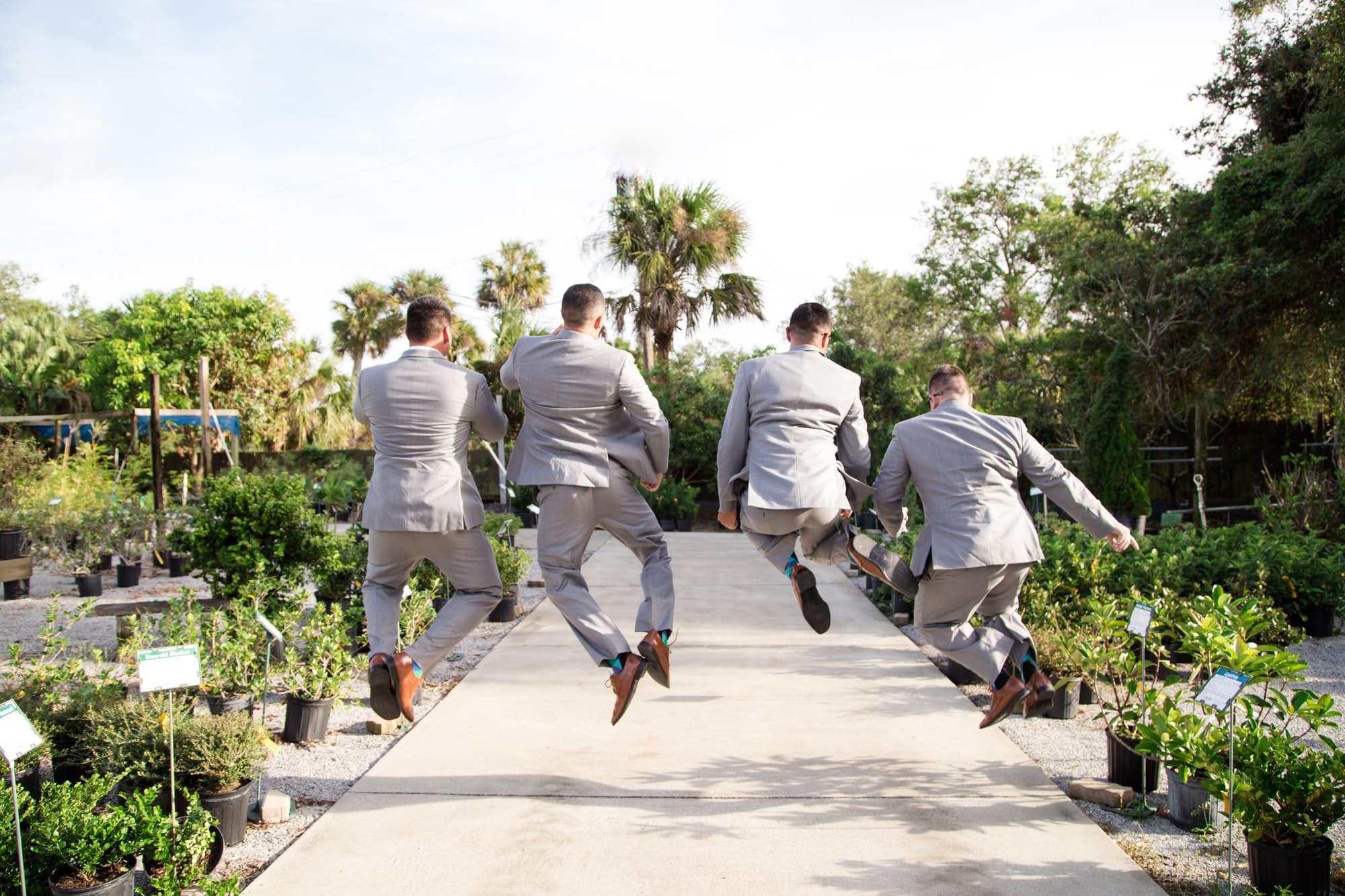 3. Make 'em swoon with suspenders!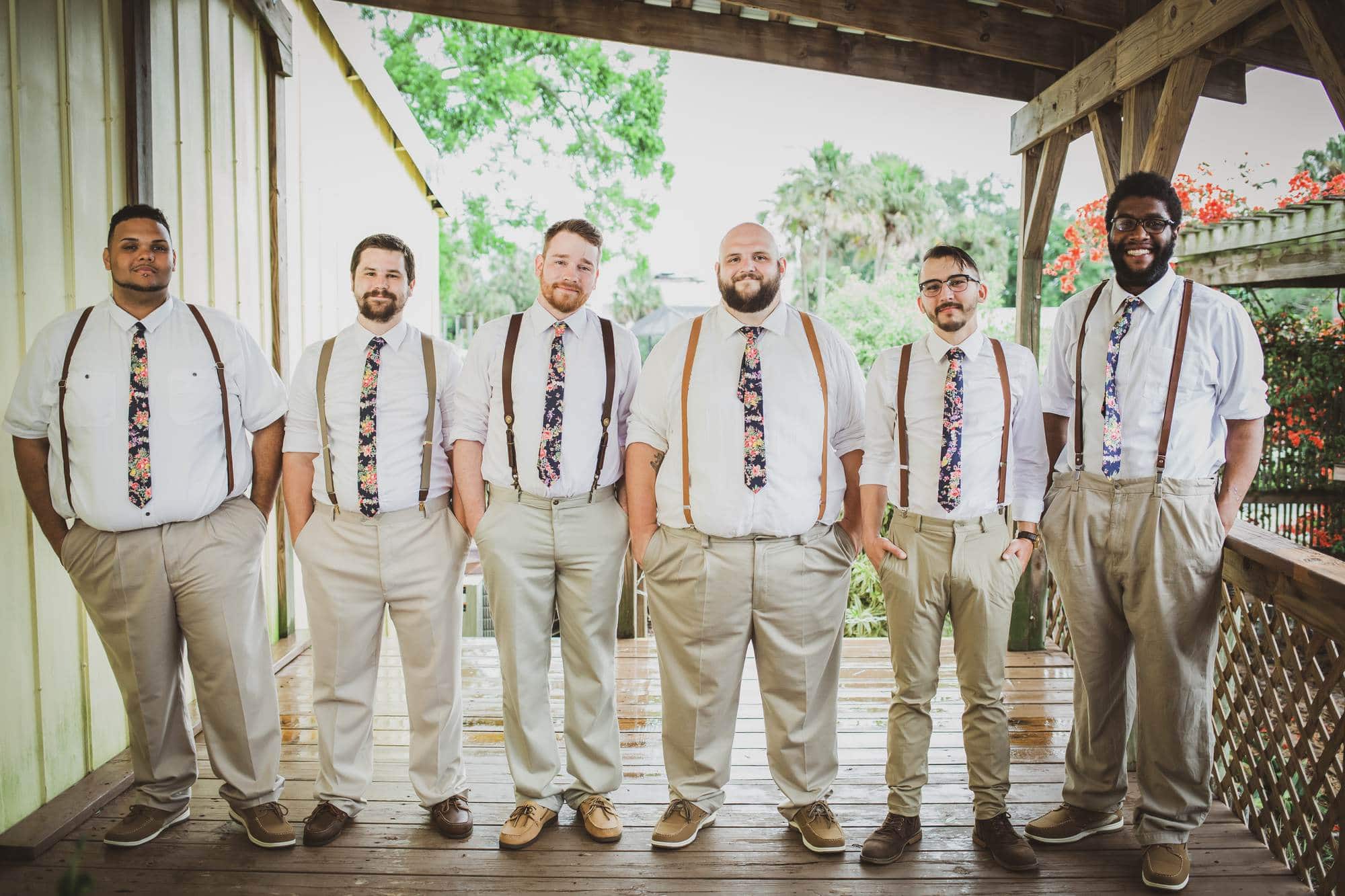 Honestly I think we need to bring suspenders back in a big way. Plus, how amazing are these floral ties?!
4. Surprise 'em with shoe pop!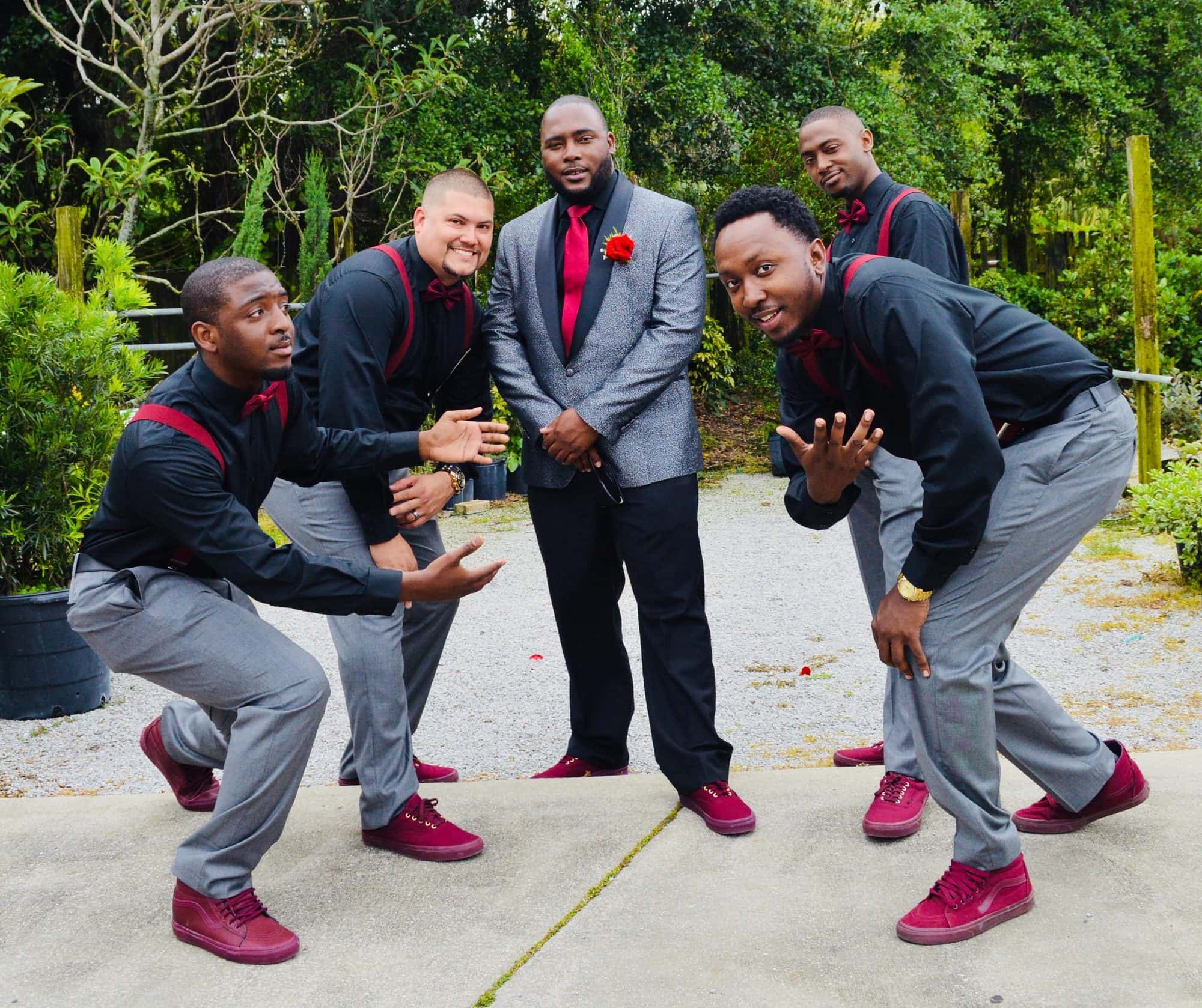 Colorful kicks are such a fun way for the groom to show off his personal style and personality!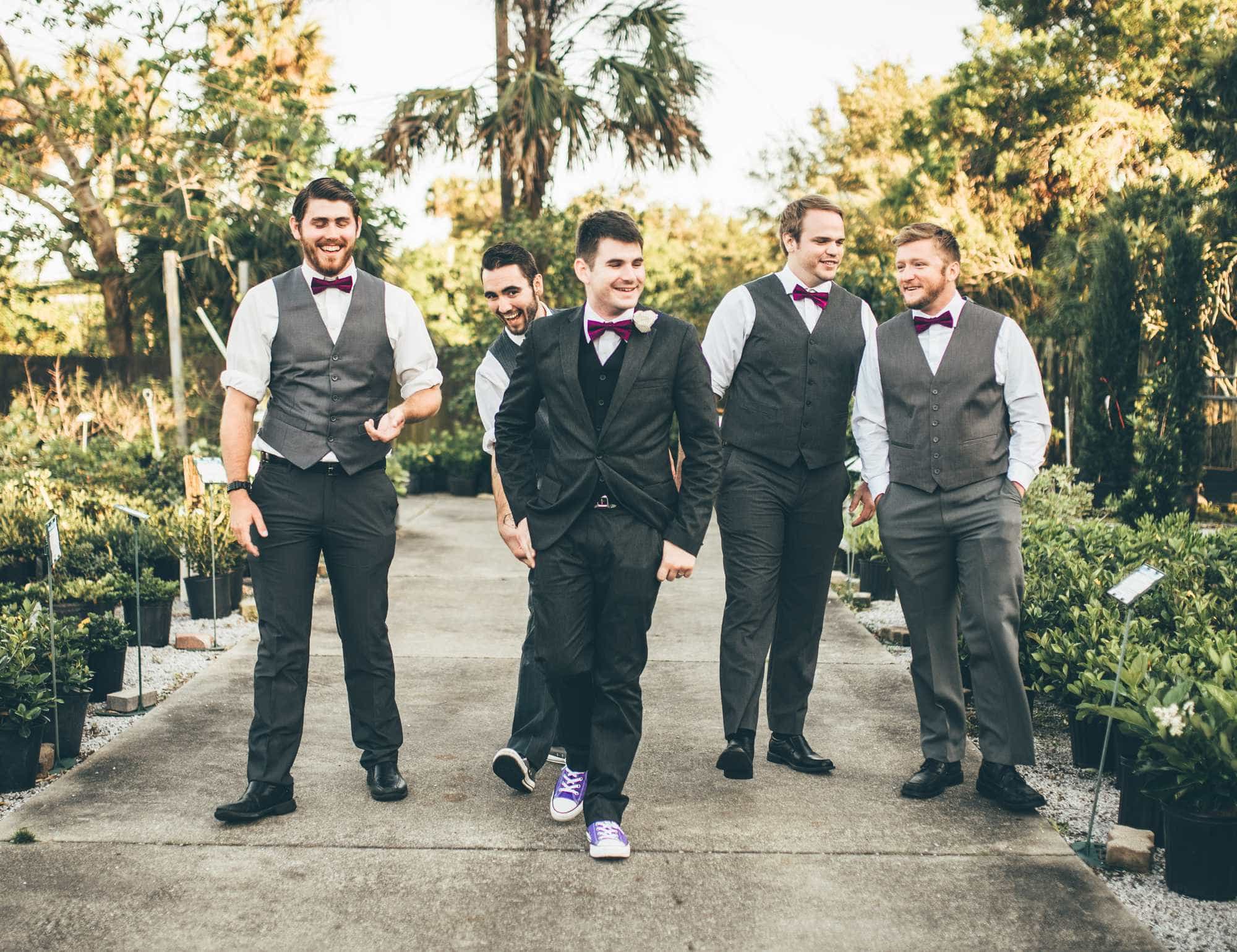 5. Kilts! ('nuff said)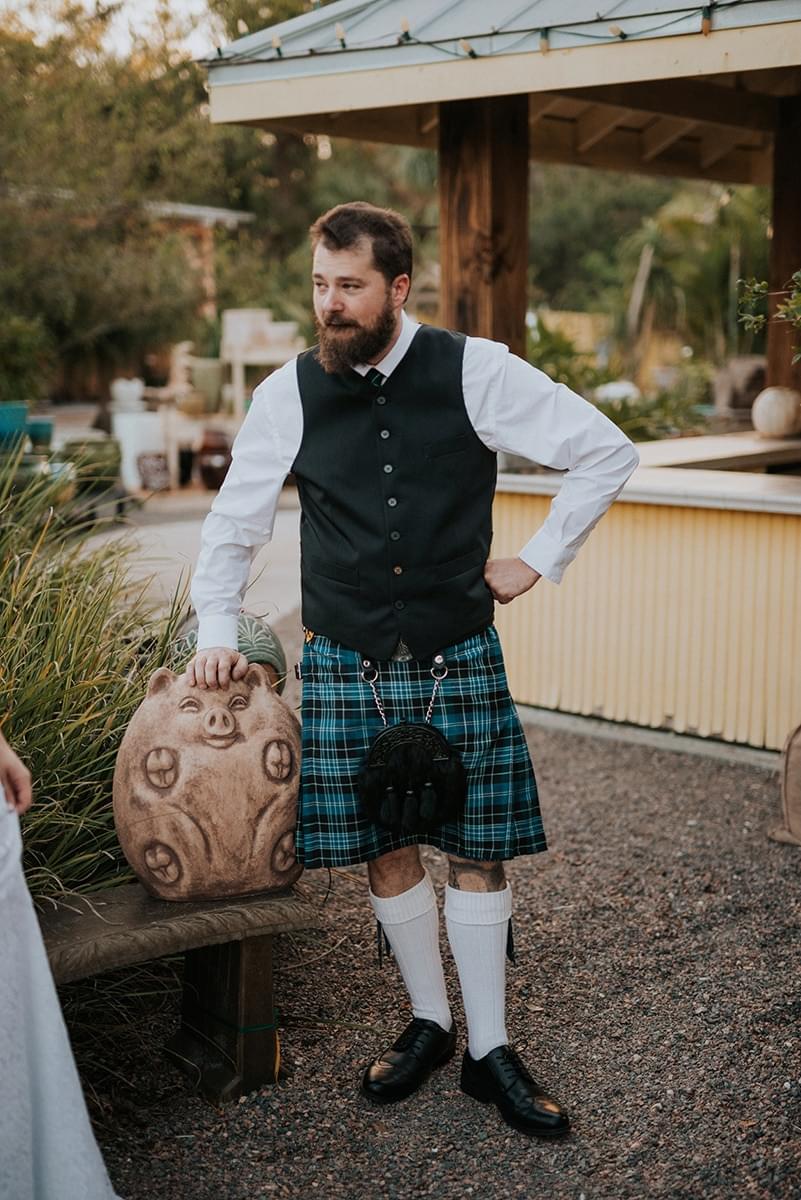 6. Floor 'em with (mostly) free reign!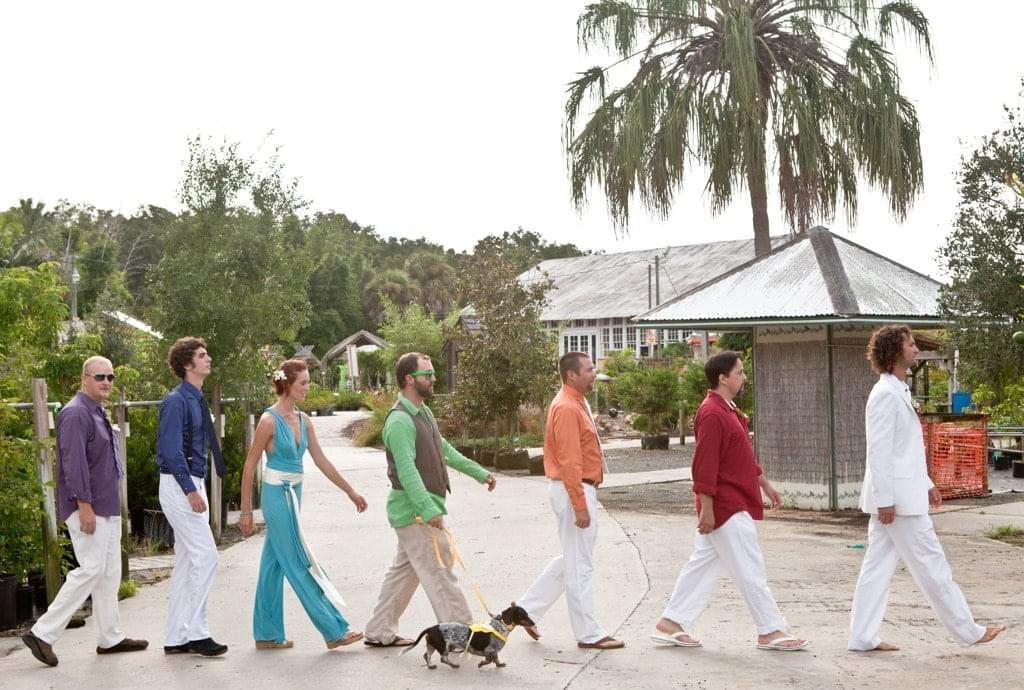 Full disclosure: this was my wedding. We had a rainbow theme and the groomsmen (and groomswoman and groomsdog) were given the following rules: wear your assigned color in the ROYGBIV spectrum with white. I love what they came up with!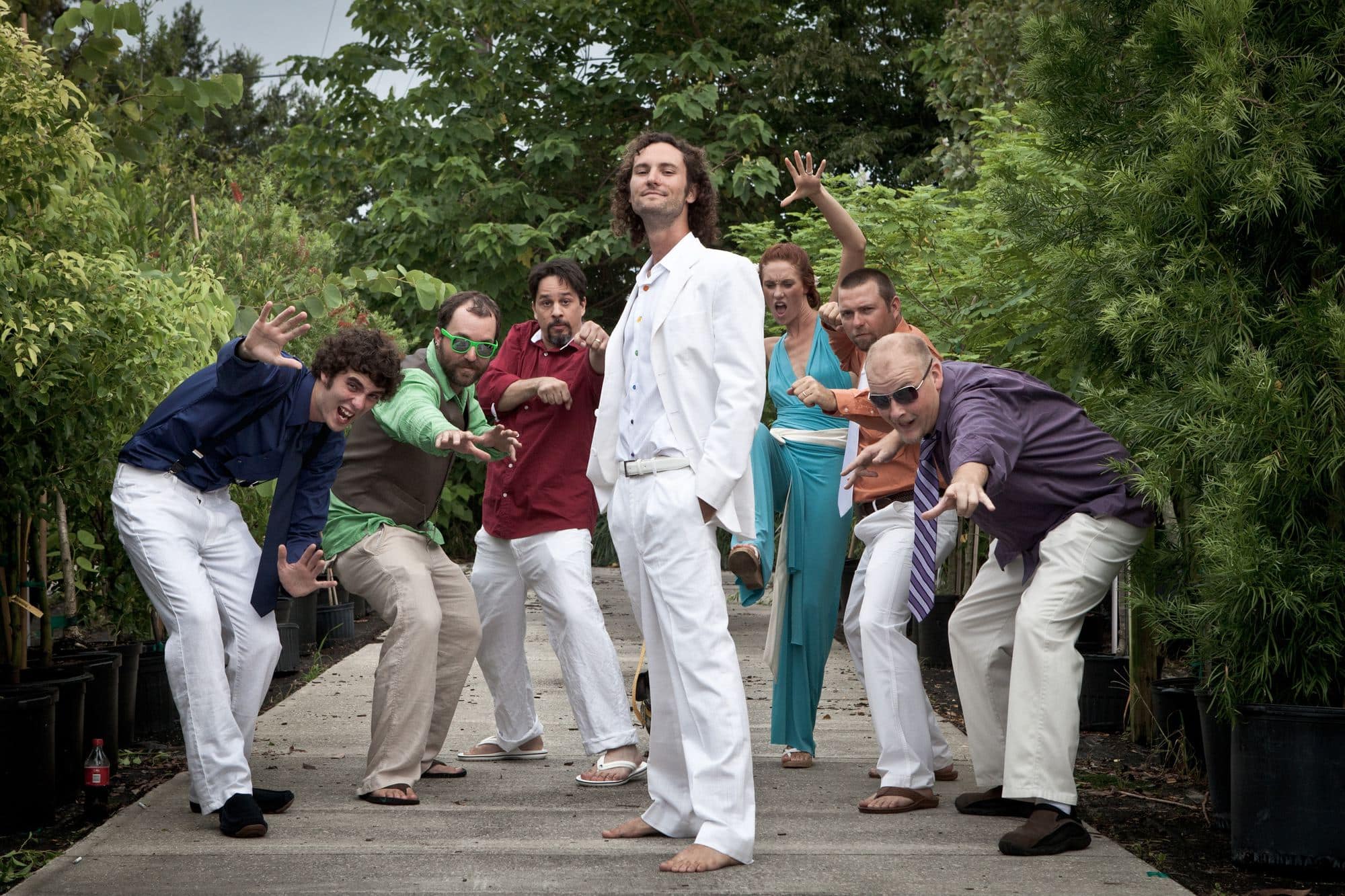 7. Accentuate with accessories.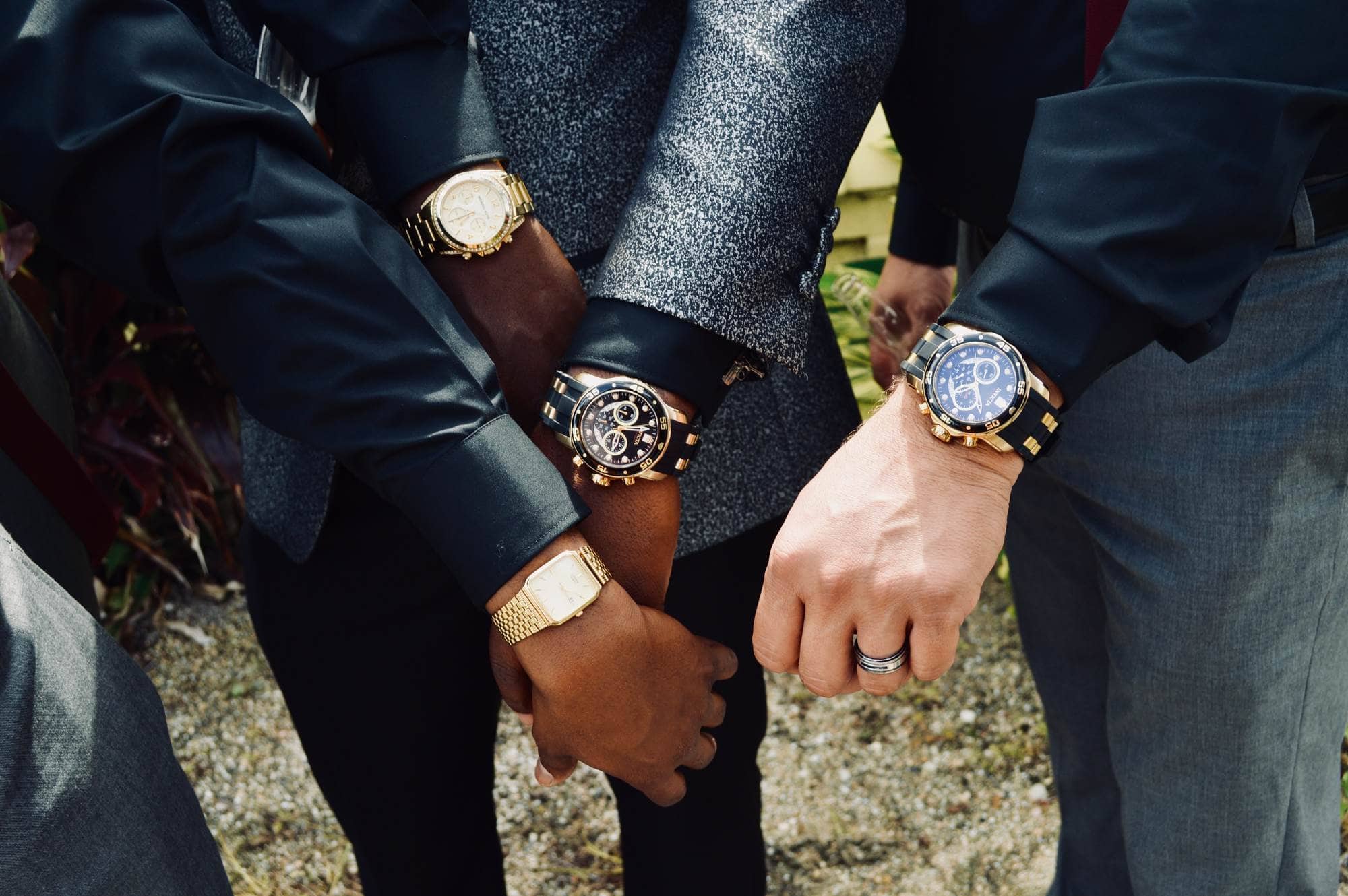 8. Keep everybody guessing with a costume change!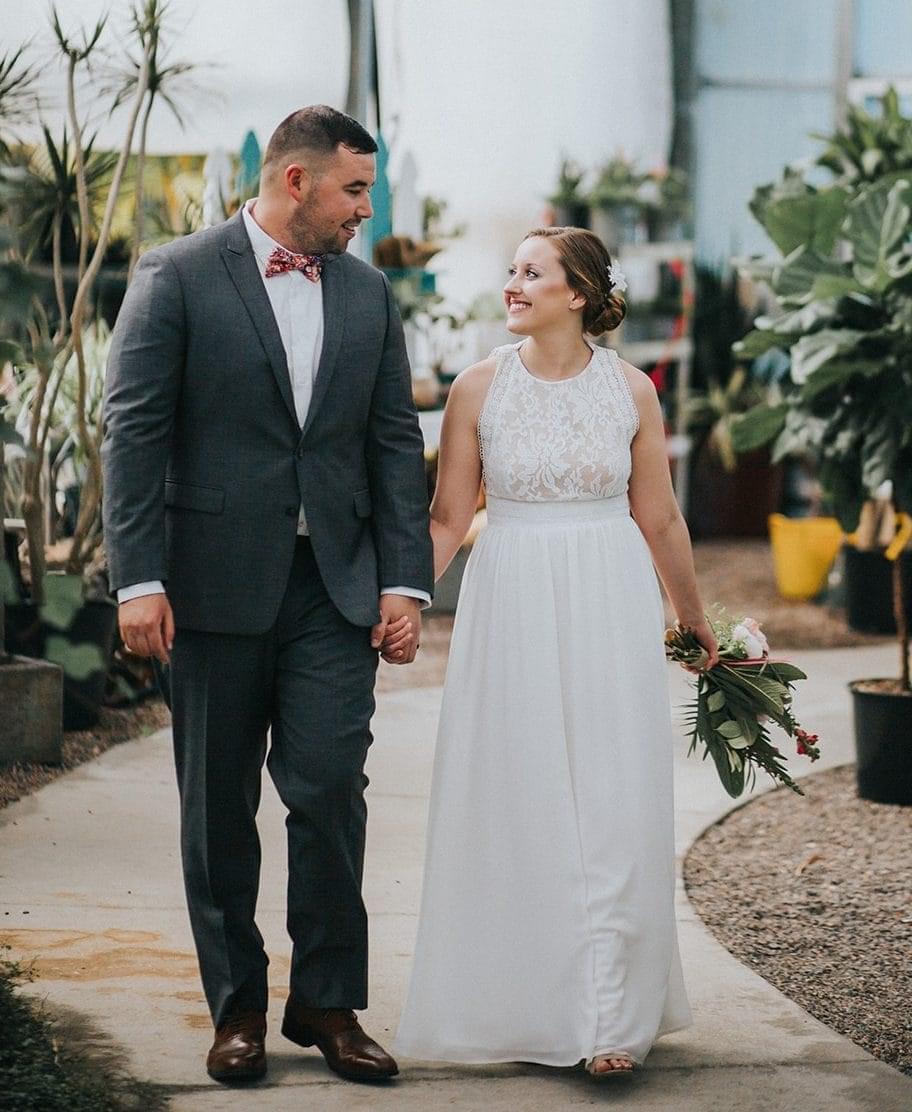 Changing from a ceremony gown to reception dress for the bride is pretty commonplace but this is the first time we've witnessed a costume change for the groom! Justin went from his classy dark suit with floral bowtie above to powder blue jacket and salmon slacks below and we are so here for it.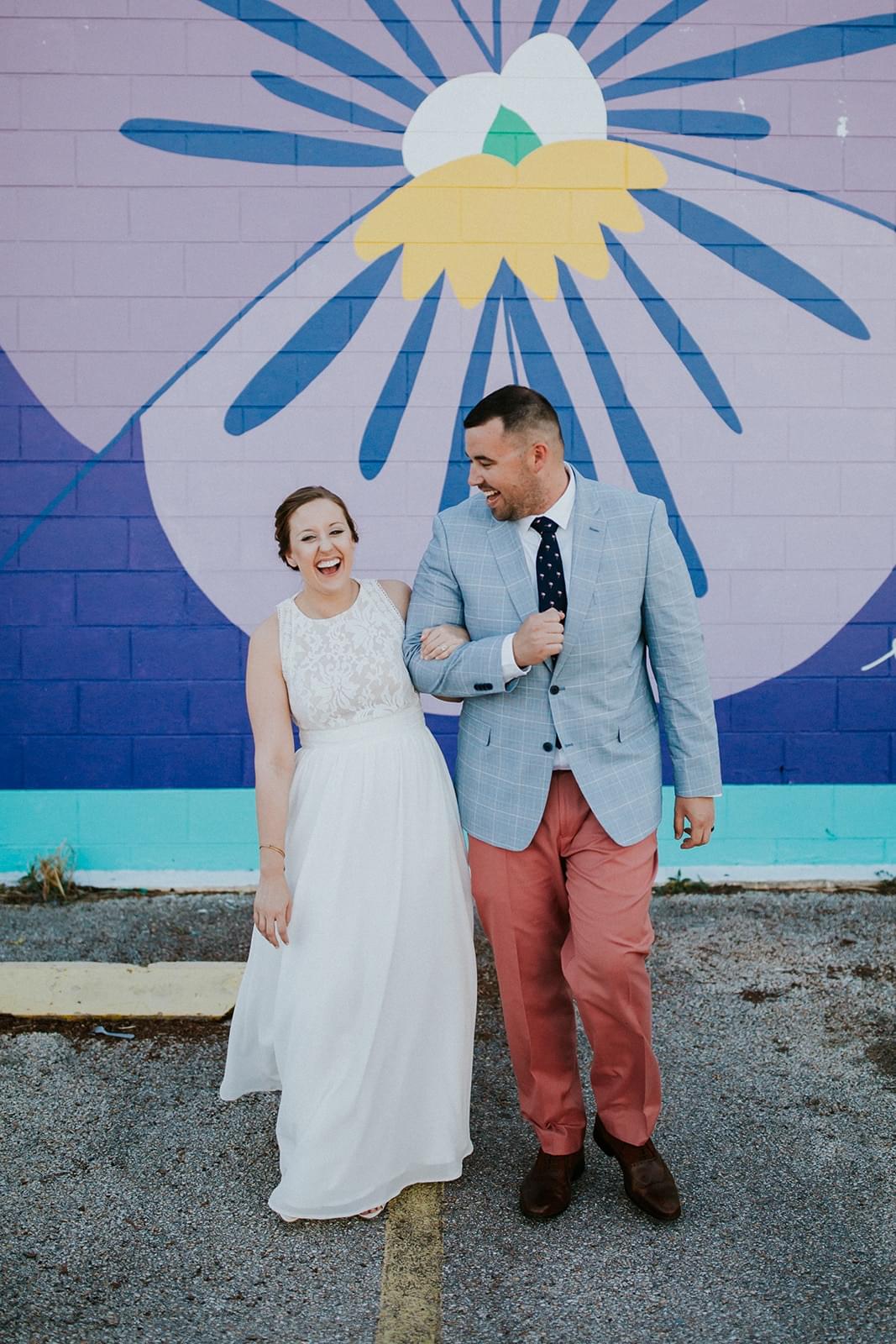 9. Va-va-voom vintage!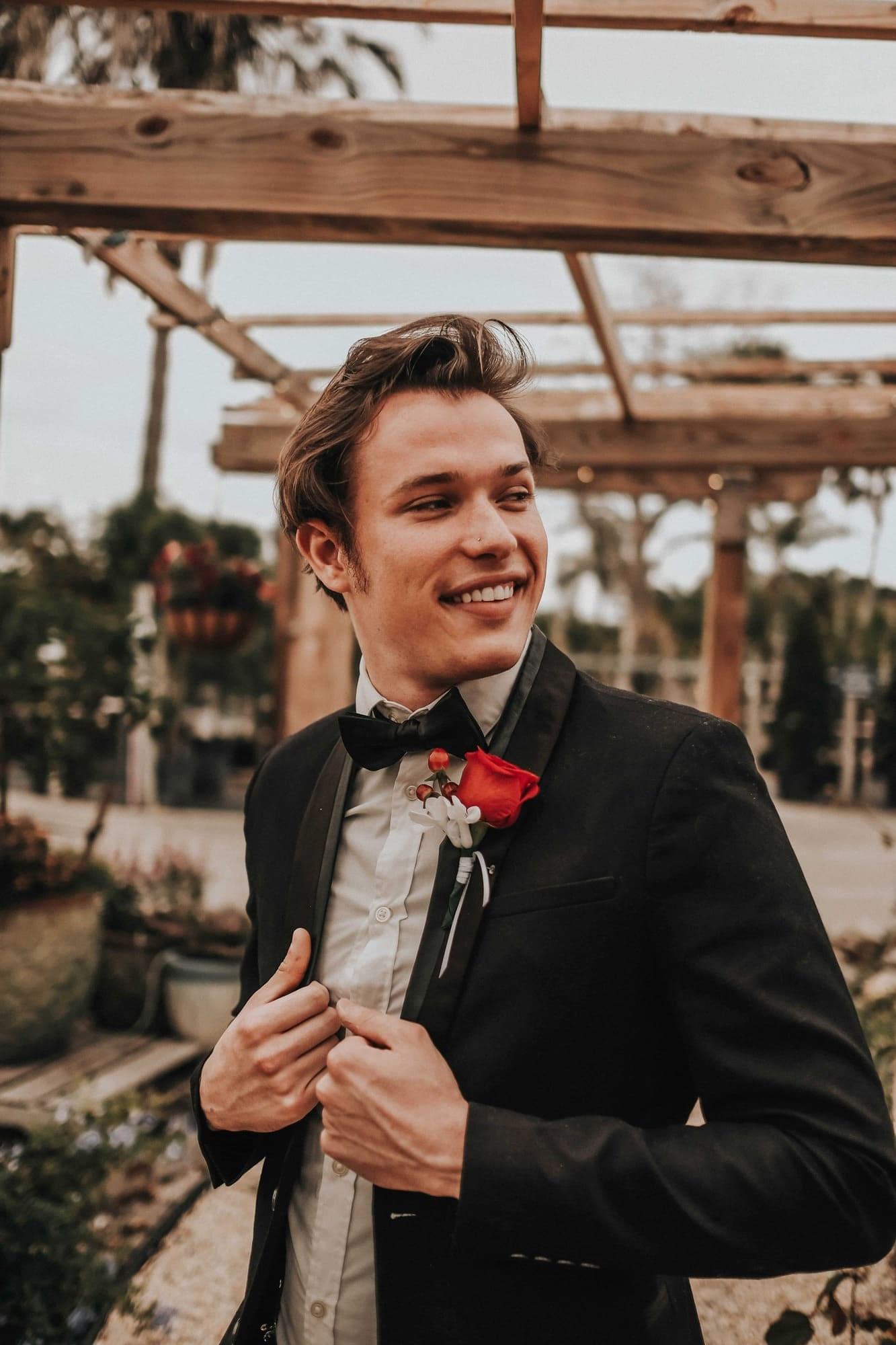 Jesse's channeling James Dean in his vintage tux jacket while Aaron is giving us Mad Men vibes in his gorgeous blue three-piece wool suit…with incredible lilac shirt and patterned tie!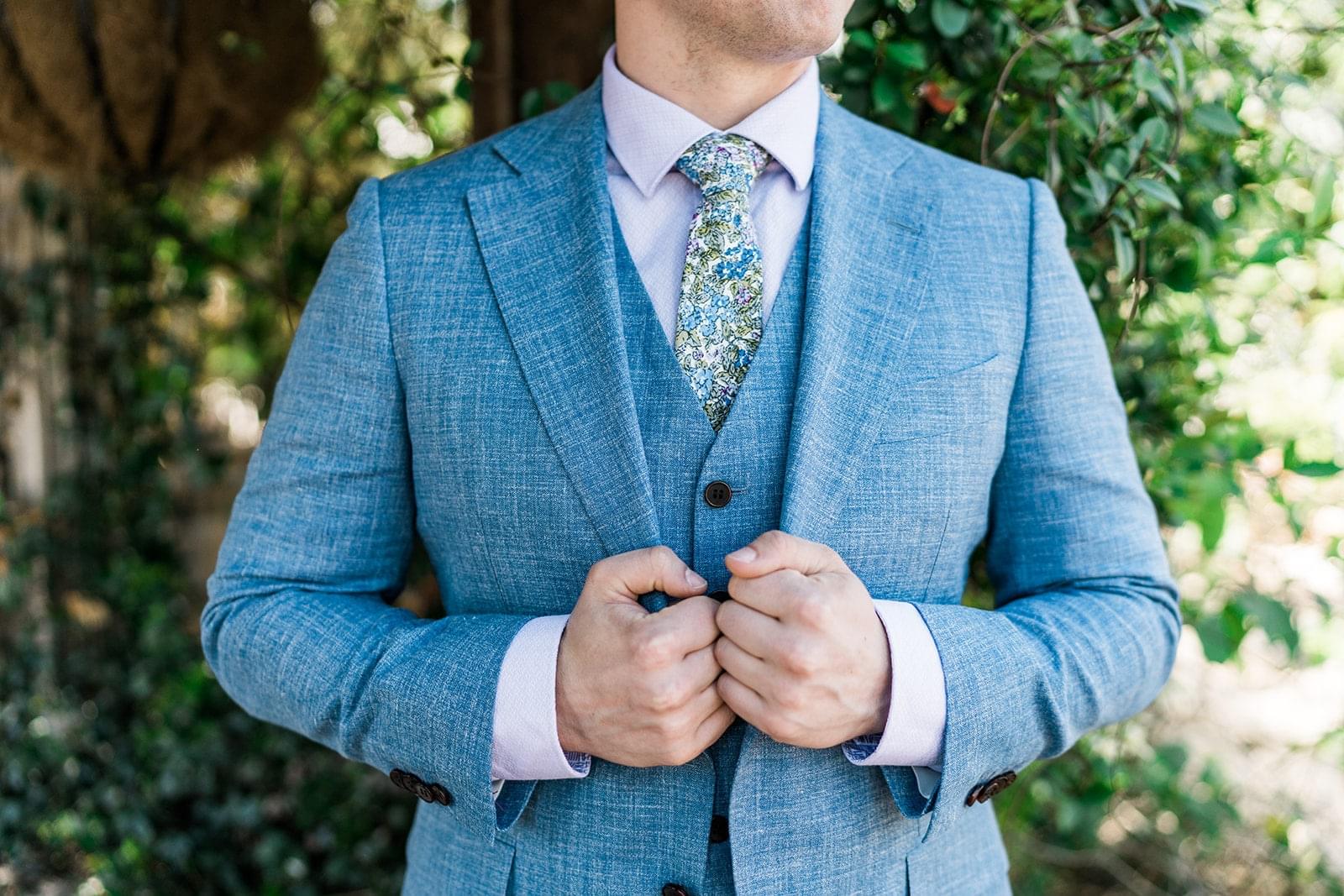 Alright men, the standards have been set pretty high. Get out there and slay.
Photos for this feature and gallery by: True Era Photography, Shannon Lee Miller, Macy Ryan Photo, All Things Beautiful Photography, Danielle Taufer, Misti Blu Day, Nick + Lauren Photography, Oak & Iron Photography, Megan Abbott Photography, Andrew Bruah, Sea Shack Photo + Films, SB Vision Wedding, The Lemons Photography , Winship Photography, Amber Ryan Photography, and Arlene Jacobs.
[rl_gallery id="2610″]