Quick tip!
If you're a nature-loving couple, consider using live plants as cake-toppers for your wedding! Not only will this tip save you money but you'll end up with the dreamiest cake that's uniquely you! Plain cakes are relatively inexpensive when compared with a professionally and ornately decorated cakes from a baker. Then all you need to do is visit your local garden center (i.e. Rockledge Gardens) and pick out what you like!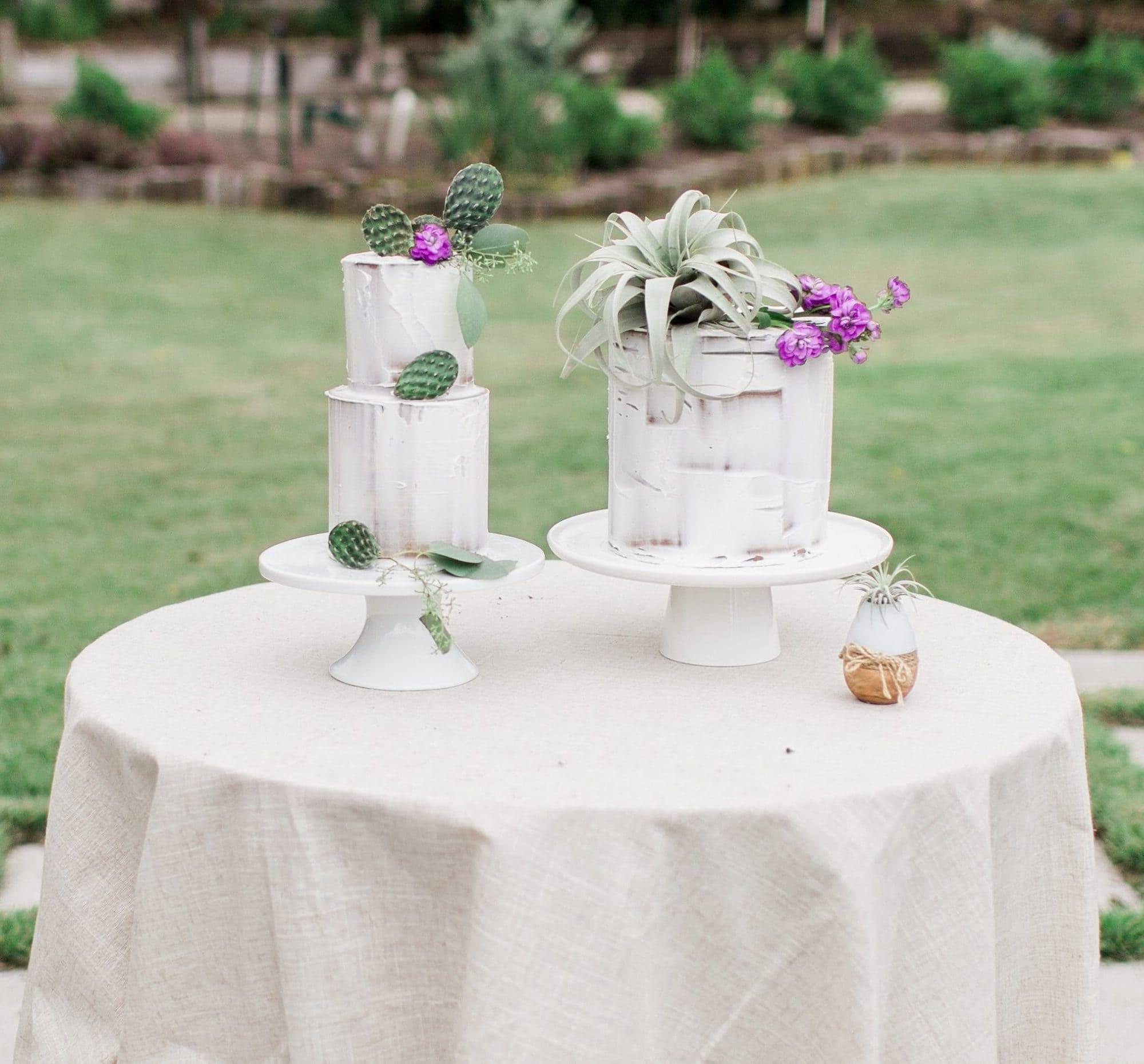 Small plants that can survive without being planted directly into soil and that don't need to be watered often are your best bet. This why succulents, air plants and cacti are a great choice! Not only are these plants very durable, they are also budget-friendly. Starting at just $2 or $3 each for smaller varieties, pricing varies depending on size and type…the large air plant pictured above was $17.99 at the time of this writing and after the wedding you can take the plant off your cake and keep it at home as a living memento of your wedding day!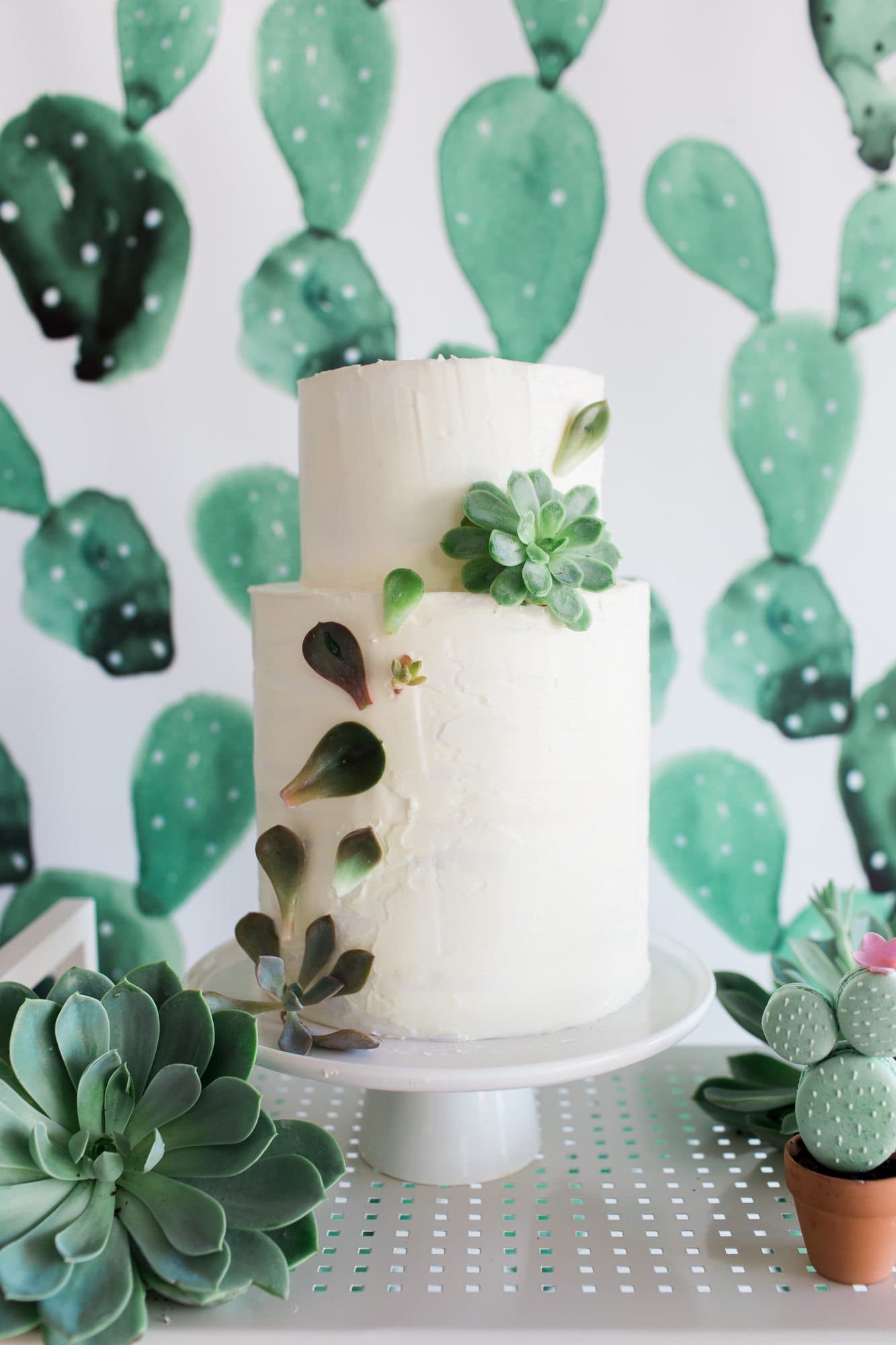 To achieve this look, here's what you should do…
For succulents and cacti: Gently pull them out of their soil (or for succulents pluck off individual leaves) and clean off all of the excess dirt with some water while trimming back most of the roots.
For air plants: You'll you usually find these by themselves and not planted into a pot with dirt because they don't root like your typical plant, and you'll just need to gently clean off  the area off the plant that will be touching your cake with water.
If you want to keep the plant from directly touching your cake, a small amount of clear plastic wrap at the base of the plant works perfectly. Just make sure it's hidden by the leaves or the cake itself.
The final step is to just place the plants on your cake however your heart desires. And don't worry about being precise with the placement, it's going to look whimsical and effortless to all your guests no matter what you do! Just be creative!
Photos Harmony Lynn Photography, Styling by Styled for Two.