Florida is a great place for a destination wedding but planning from afar comes with a unique set of challenges and you may not know where to begin! To help you get started we asked someone who's been through it to offer her best advice to future couples! Jayme and Justin planned their Florida wedding all the way from the other coast in California where they live. Read on to learn the six most important things Jayme says you should keep in mind when planning your wedding from a distance.
6 tips for planning a destination wedding
by Jayme Kinard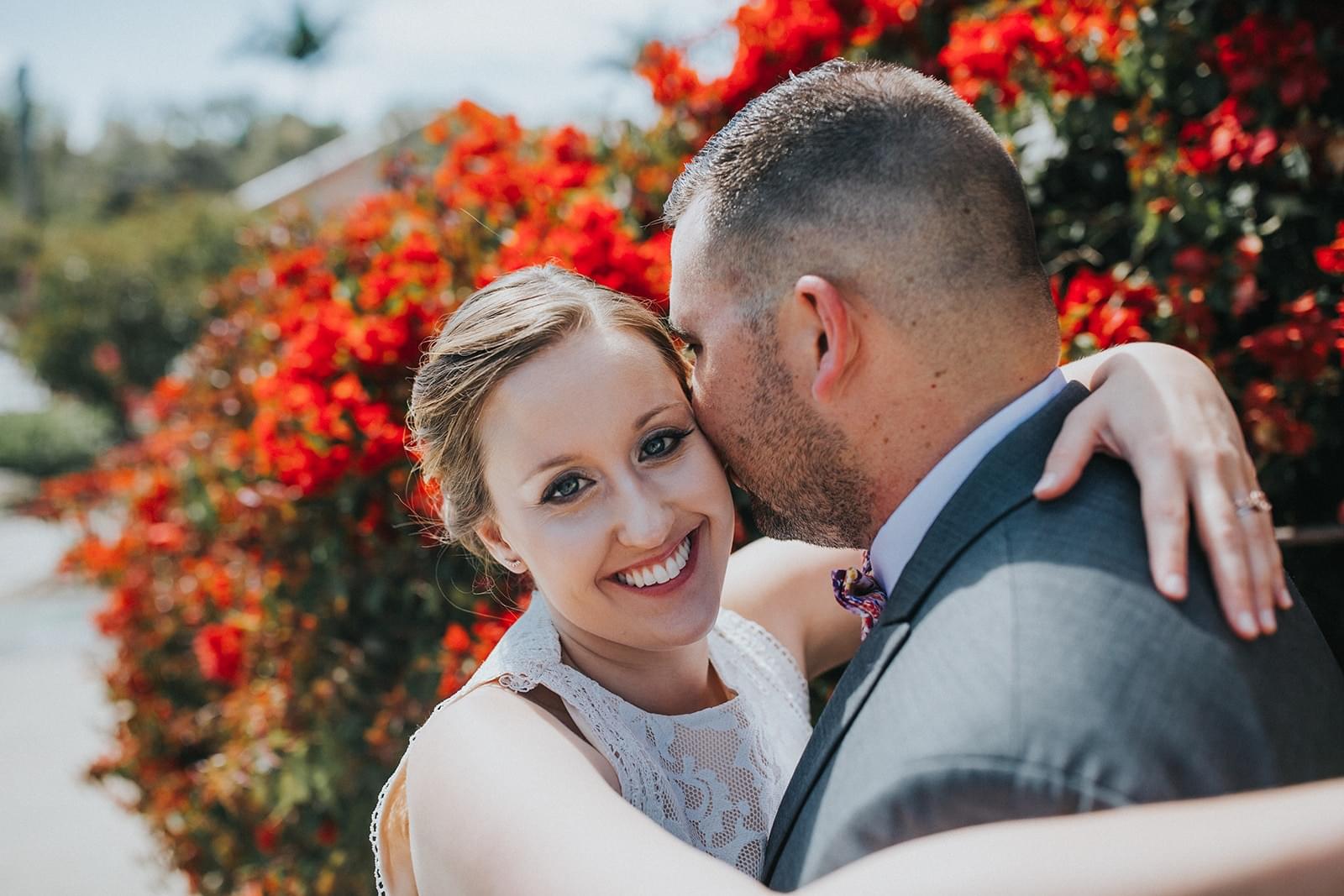 Picture this: you've been planning your Pinterest-perfect wedding for years. You've got your wedding gown picked out, you know your color scheme and what your invitations will look like. Then the day comes where you actually get engaged, and you have no idea where to start. Do you pick a location first, then a date? What do you actually have to do? All of a sudden, your Pinterest wedding reveals itself to be much more complicated (and expensive) than it looks in the photos.  When we started planning, we honestly had no idea what we were doing. After looking at some wedding planning websites, I started making a list of things we needed. The most important things to do were to choose a date, find a venue and flights, then other vendors following that. 
1.Pick your Wedding Date (or a few options) 
This is pretty self explanatory. When you think "destination wedding", you probably have an idea for a location, but you have to consider the time of year you want to get married. Depending on where you're going, the airline prices could be double or triple during the summer months. On the flip-side, if your family has a lot of school-aged children, having your wedding in the summer might be better. What date you choose really depends on your specific situation, but if you contact a venue, the first thing they need to know is the date of your wedding. It's always a good idea to have a few dates in mind so the venue has a little flexibility as well.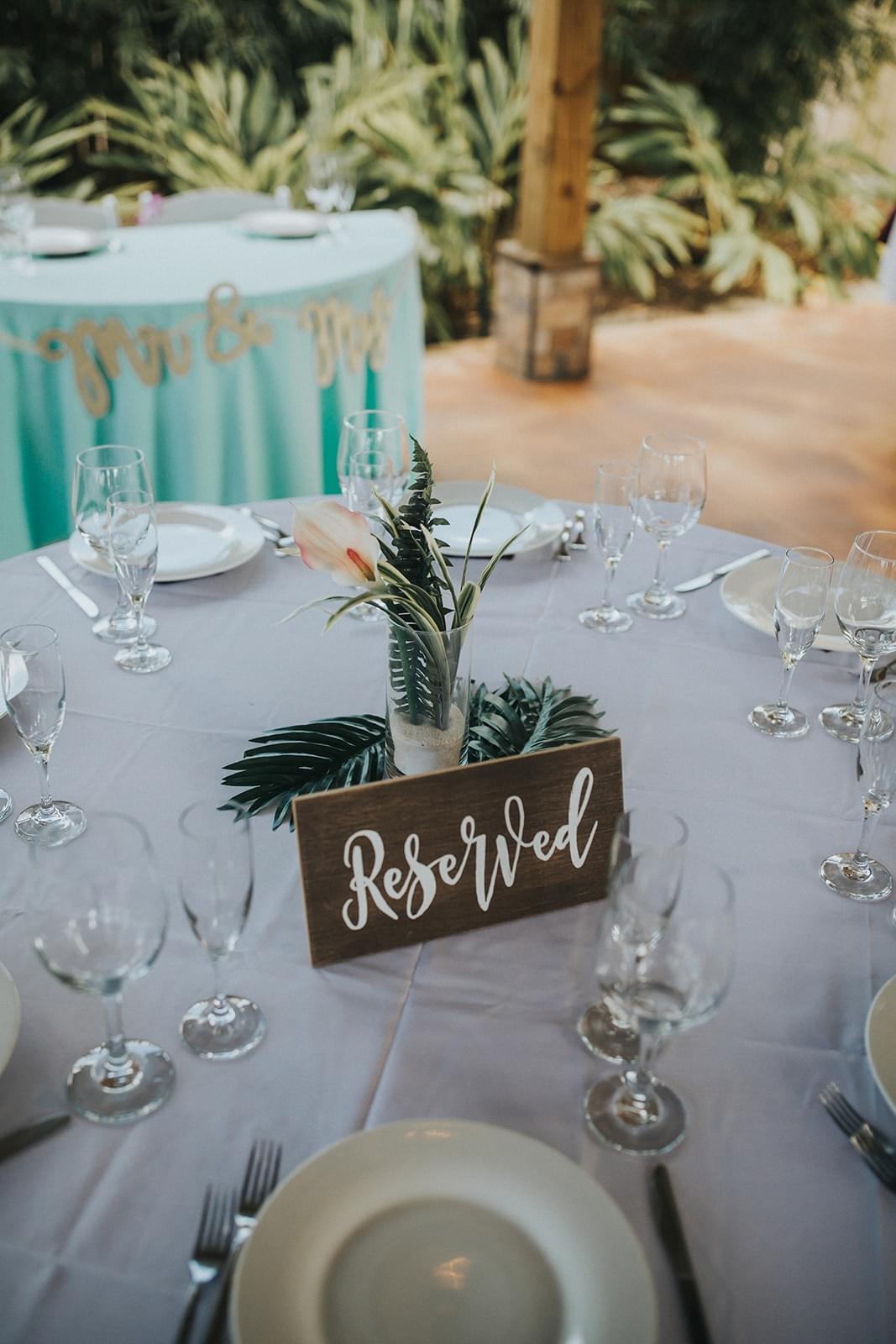 2. Choose a Location
My husband and I live in California, but the majority of our families live in Florida. For us, choosing the location for our wedding wasn't too difficult because we knew Florida made the most sense for our situation. For other couples, choosing a location might be a little more difficult. My best advice for locations would be to try to be flexible, and be aware of the realities of your situation. If you've been dreaming of a wedding on the shores of Italy, but you don't have the funds for something quite so extravagant, consider a compromise like somewhere with a similar scenery and atmosphere.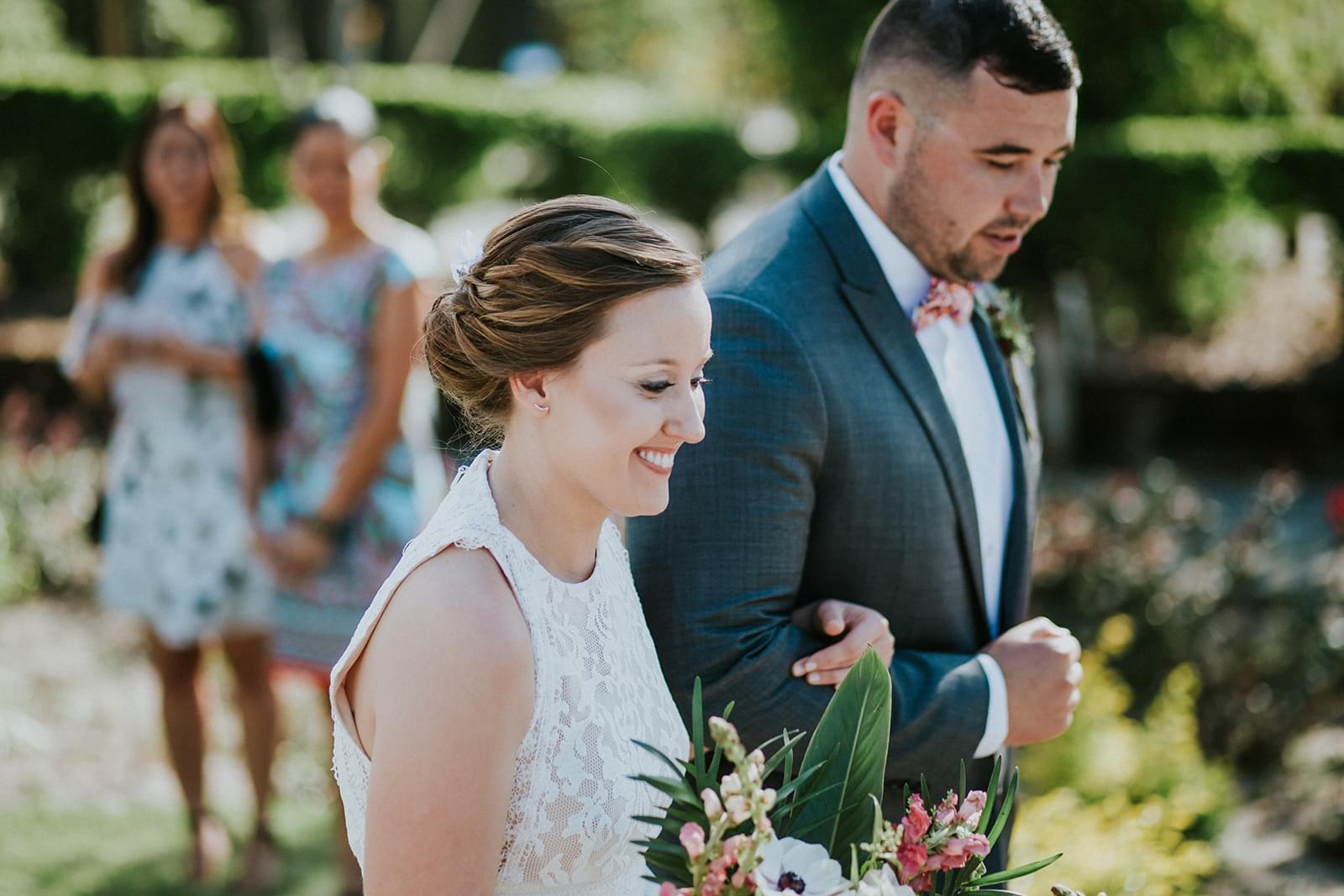 3. Don't Wait to Start Planning
In June, we began planning for a wedding happening the following March, which we quickly realized was "late in the game" to start planning. We reached out to a few venues that ended up being booked, so then I started to panic and contacting every location possible. Realizing I may have overreacted, within days, I was flooded with email responses from venues saying our date was open. Be aware that the longer you wait, the less availability there will be. 
4. Choose a Venue & Vendors You Trust
When Rockledge Gardens responded to my email saying our date was available, it felt like a perfect match. I wanted to have a tropical Hawaiian theme and Rockledge Gardens is literally a tropical paradise. Their nursery was filled with greenery and flowers everywhere you turned. As a bride, you have different priorities and my biggest priority was the photography. It was extremely important to me that the venue have a selection of places to take photos and provided the tropical aesthetic that I'd fallen in love with.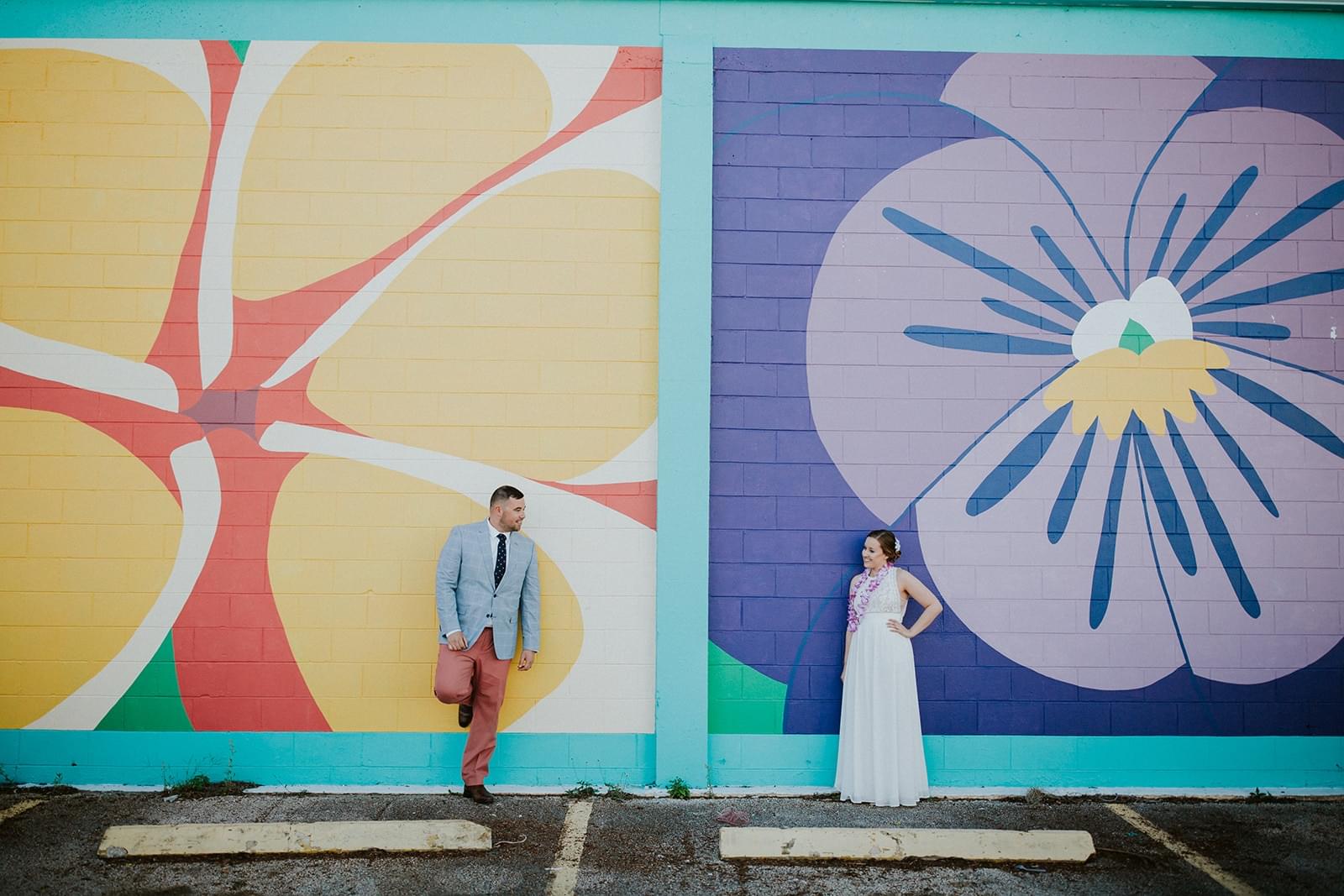 My biggest piece of advice is that you choose vendors you feel you can trust. When you're planning a wedding locally, it is much easier to personally vet your vendors, and shady people will try to take advantage of that. Some things to consider are: Does their website look legitimate? Do they have a valid business license (in most states you can look it up online)? Do they have consistent information across platforms like address, phone number, etc.? Do they have good reviews?
When I spoke to Liz, the Event Coordinator for Rockledge Gardens, I felt immediately comfortable. She was extremely welcoming and offered all the information and help I needed. Liz even ended up helping me vet some of the other vendors I was thinking of using, which really put my mind at ease. Feeling the pressure of getting everything planned and looking at so many different websites, my husband and I almost got ourselves involved with a caterer who we later found out was operating without a business license or insurance. Thankfully, because Liz was involved, she offered to set an appointment with the caterer. He never showed up, and then was out of touch. We were left scrambling for a caterer 4 weeks before the wedding, but I'm so glad it happened beforehand when we could still find a replacement. Again, because at this point I sincerely trusted our venue and their judgement, they were able to recommend someone else and we actually ended up getting a better menu for a lower price.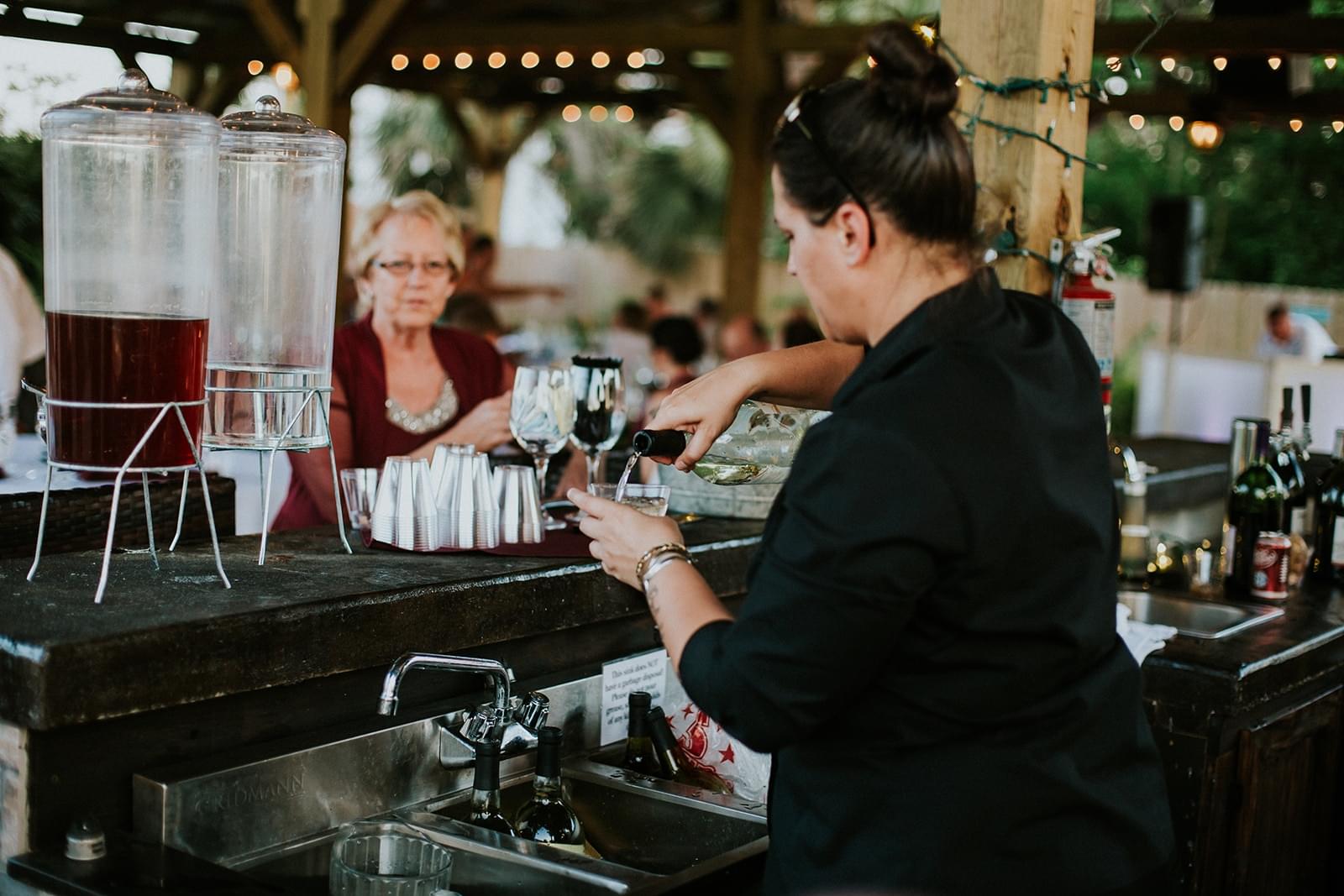 The photographer we chose was someone I knew personally, so that took care of the trustworthy part.  The DJ we hired was actually a well-known radio DJ who started his own event company, so that was easily taken care of as well. The hairstylist I chose was able to meet with my mother-in-law and sister-in-law before the wedding to do a trial hair run. I realize not everyone will have this convenience available to them; so if you're struggling to feel trust with vendors, I always say it's better safe than sorry. Always speak to your vendors on the phone or video and get as much detailed information as possible. If you feel like a vendor seems a little off or is making strange requests, do not send them money and find someone else. 
5. Try to Find Vendors with an Inclusive Package
When you're planning a destination wedding, the more inclusive the package, the better. Rockledge Gardens was unique in that they handled the table rentals and set up, they coordinated with our other vendors and offered day-of-the-wedding coordination which was perfect for an out-of-town couple. Our tables, chairs, center pieces, audio equipment, microphone were all set up and ready to go. Our caterer handled the food of course, the plates, flatware, tablecloths, napkins, bar services that provided alcohol and the set up and clean up for these things. The caterer even set up and decorated our tables with our centerpieces for us. When there are less moving parts, it's less likely that things will go wrong. Basically, all we had to do was show up which made our day less stressful.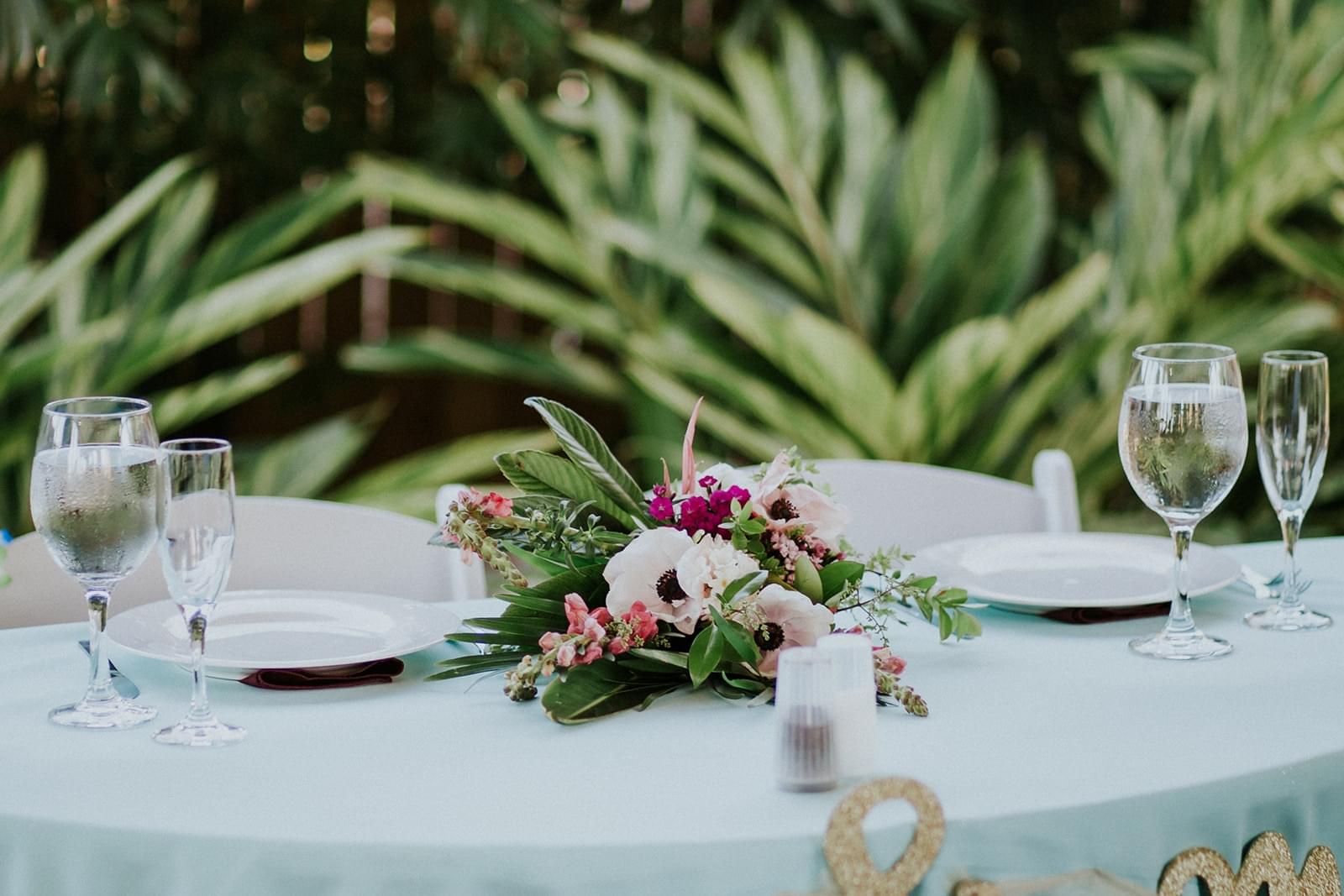 6. Travel
I could go on and on about planning a destination wedding for literally hours, so I'm going leave you with one last thought. When you're traveling (in our case, via a flight), where do you put your wedding dress and suit? After reading about horrible experiences online, I decided I was NOT going to risk putting my dress or my husband's suit in a checked bag. My carry on bag was completely full of things for the wedding day. I had two pairs of heels, my hair piece, earrings, the ring box, my husband's bow tie and everything you can possibly think of for the wedding itself. We had two flights; and on both flights while boarding the plane, I asked the flight attendant greeting us if there was a closet on board. Both times they asked what we had to be hung and when I said a wedding dress, they didn't hesitate and accommodated us quickly. Most airlines have a closet on board for the flight attendants, but in this situation they were kind enough to let us use it. Our dress and suit were still wrinkled, but again, the venue saved the day by having a steamer on hand for us to work out the kinks.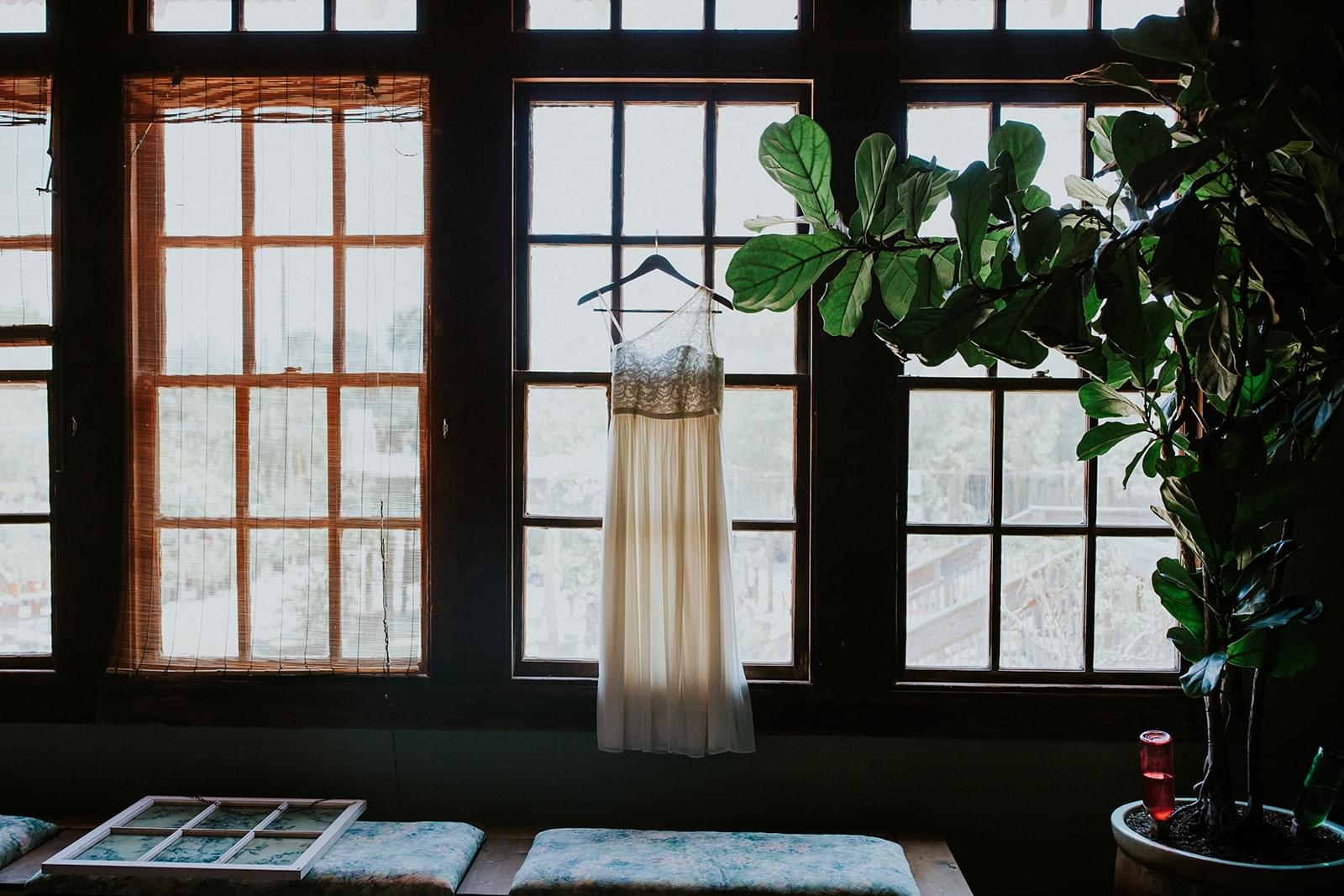 Our wedding day was all we could've imagined (and more) and we had an amazing time. If I had to do it again, I would do it at Rockledge Gardens time and time again. The amount of stress that was put to ease because of their services is truly unmatched. 
Credits:
Venue – Rockledge Gardens
Photographer – Sea Shack Photo + Films
Caterer (the ones who saved the day) – Downtown Catering Melbourne
DJ – Ed Grube from Events Done Right Tampa Bay
Hair – Hair Designs by K
Florist – Ladybug Blooms