There are so many talented wedding professionals right here in Brevard. In order to help you get to know them, we're adding a local pro spotlight to the blog! And who better to start off with than the incredible Akili Phillips, owner of Sassy a la Mode, Sassy Photobooth, brand manager at Two Chicks and a Pot and event coordinator at the Downtown Melbourne Food and Wine Festival! This woman really knows her stuff and we caught up with her recently to hear her story!
Rockledge Gardens Weddings: How did you first become involved in the wedding and events industry?
Akili Phillips: In 2012 I was living in London with my sister and weddings seemed to be everywhere: TV shows, great fashion brands, Pinterest! We realized we could take our love of fashion and paper goods and use it in this growing industry and that's how my first business, Sassy a la mode, was born.
RGW: You had a friend once describe you as a "director of first and lasting impressions," we love that, can you talk about what that means to you and your relationship with your clients?
AP: I love the title director of first and lasting impressions because it speaks to my goal for ALL of my clients- whether I'm working on a event or design products my goal is to always help my clients create an authentic product for their guests and/or clients. When people hire me they know my mission is to create something impactful and customized just for them.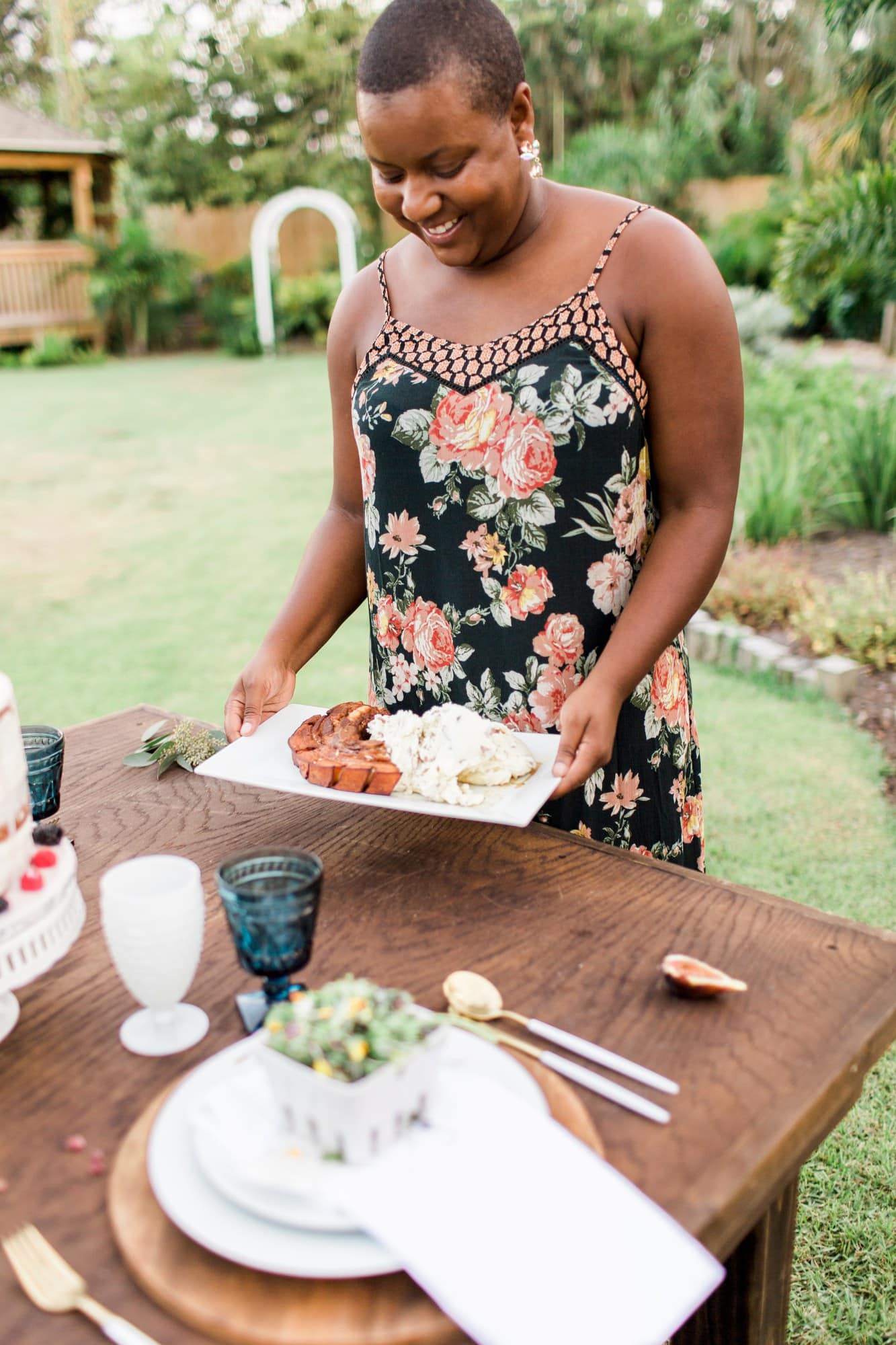 RGW: What inspired you to start your own business in the industry?
AP: One of my projects in college was creating a business plan and advertising for my own business. It was a wedding stationery business and I got very into it! My professor encouraged me to start it for real and though I could never quite commit to stationery it did inspire me to start a business!
RGW: You describe yourself as a "Jill of lots of trades" can you talk about how you got involved with so many aspects of the industry and how all those trades support each other?
AP: I was honestly quite naive when I entered the industry. I knew what I liked about it from the outside, but of course things are different when you start working. Rather than ditching weddings completely I started experimenting with the different aspects I enjoyed and that resulted in my many roles now! Since my degree is in graphic design and I have always done my own branding, branding for other wedding professionals was a natural next step- and a way for me to use my design degree without making invitations! When the opportunity came up to coordinate the Downtown Melbourne Food and Wine Festival I was interested in the challenge of working on a much larger, big budget event. It also aligned with my passions for branding and creating memorable events/moments. Despite not wanting to be at weddings for 12 hours every weekend I still do love weddings. So last year I started a photo booth business, Sassy Photobooth and joined the team at Two Chicks and a Pot. Both roles allow me to still be working within the industry with brides and grooms while also giving me the flexibility to work on my other projects. I won't juggle all of these roles forever, but it's an absolute thrill working full time in the industry after juggling my business and a full time job for years prior!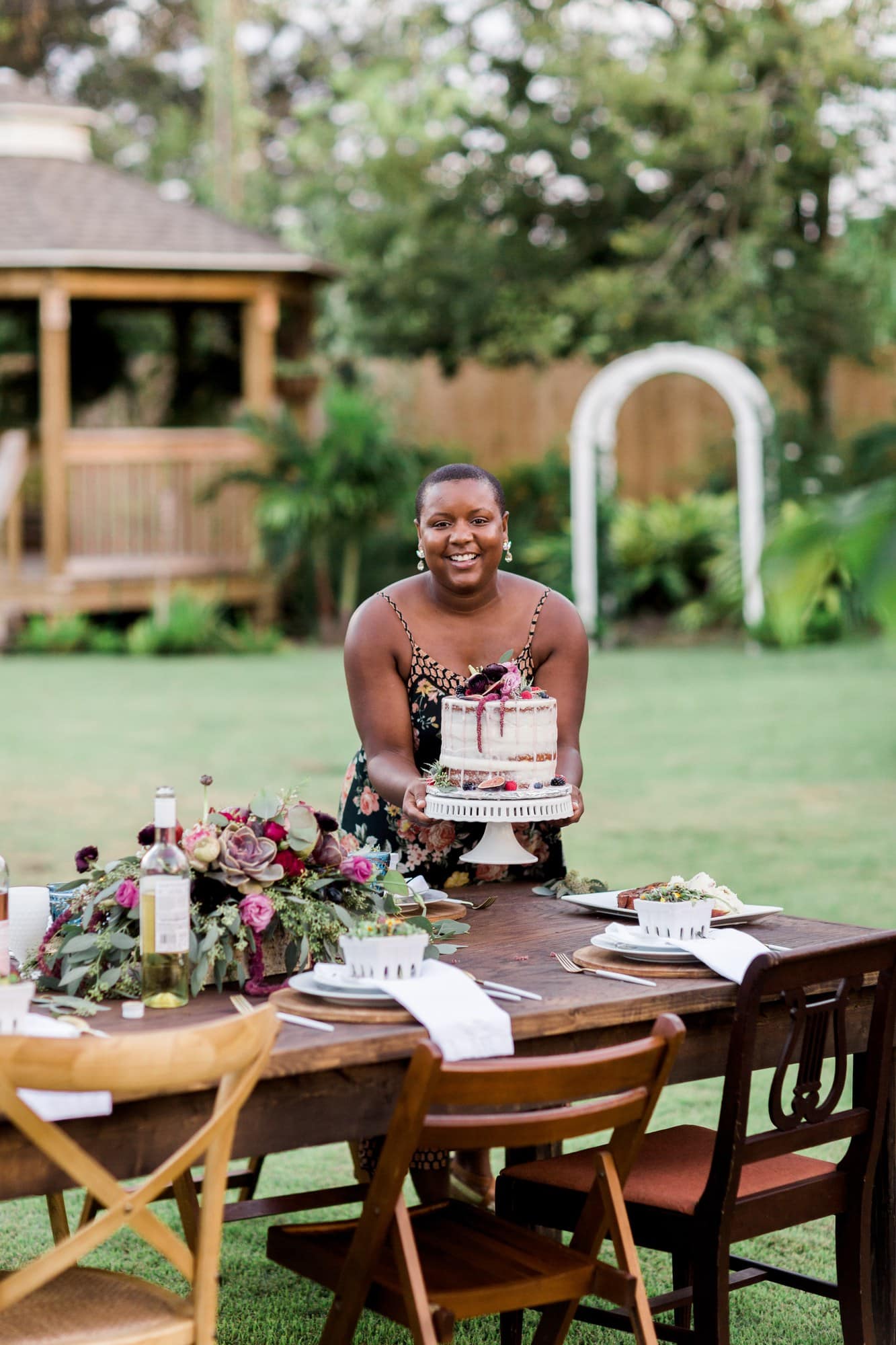 RGW: What is your most favorite thing about working in special events?
AP: My favorite thing about working in events is my clients' reaction to the final product: watching a bride walk around their event space, or branding client see their final logo, or an excited attendee at an event makes all the hard work, long hours, and stress worth it! 
RGW: With all this creativity and ambition we KNOW you have to have some exciting things on the horizon, what's up next?
AP: Five years in the wedding industry has allowed me to meet and work with so many vendors and couples. I'm excited to take everything I've learned and create a new product that will be of service to local brides and grooms. Announcement coming soon!
We're on pins and needles! Best of luck, Akili, we're looking forward to all kinds of awesome from you in the future!
Photos for this feature by Harmony Lynn Photography.