Whether to invite children to a wedding is a personal choice every couple has to make for themselves, and we're not here to judge one way or the other. But if you do decide to include kids, here are a few ways you can incorporate and entertain your tiny human friends to make sure your wedding is full of moments they'll grow up cherishing!
1. Include them in your ceremony.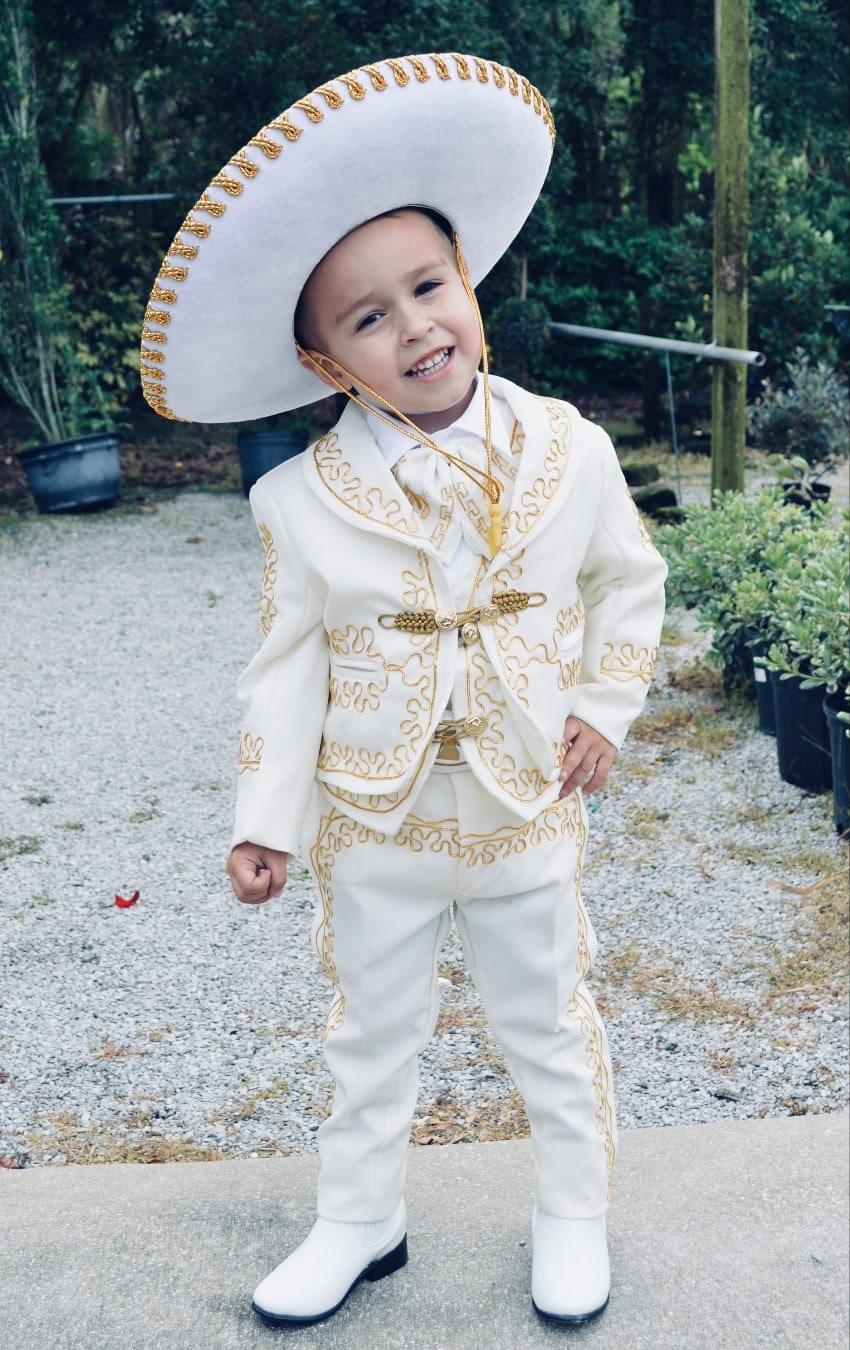 Incorporating kids in a meaningful way into your ceremony is so special! Whether it's the bride or groom saying a set of vows to their soon-to-be-step-child or amplifying the theme of your wedding with an incredible outfit like this cutie has on, involving kiddos in the ceremony will create lasting memories for you and for them!
2. Consider your venue.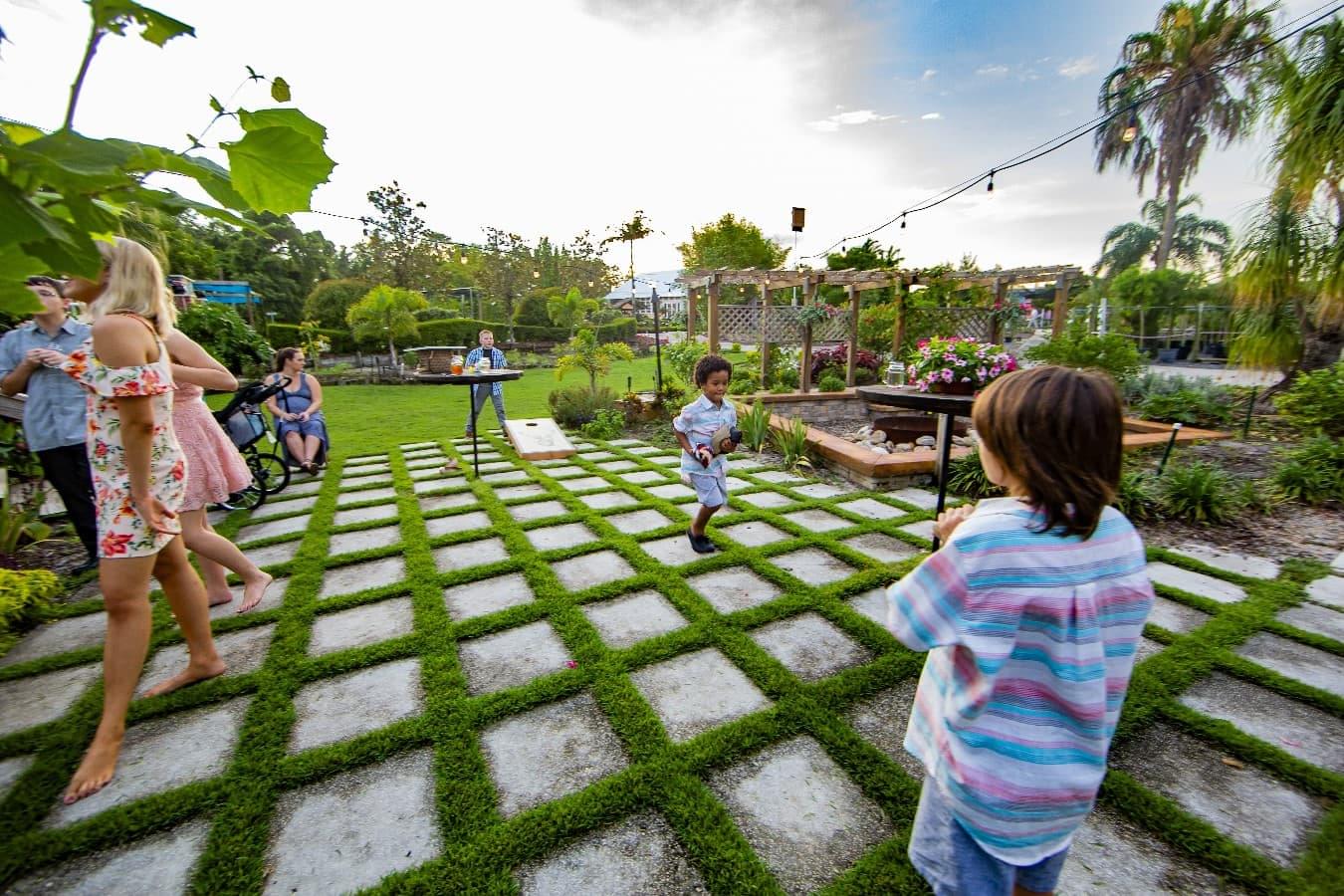 If kids are an important part of your big day, think about choosing a venue that has things for them to do. Woods or botanical gardens are fun for kids to expore. Rockledge Gardens even has a butterfly house, playground, and learning garden for kids to play in!
3. Think about hiring a sitter. If kids are at a wedding because their parents are your friends, think about giving those parents a chance to really have a blast at your wedding by hiring a baby-sitter to entertain the kiddos on your big day!
4. Get 'em on the dance floor!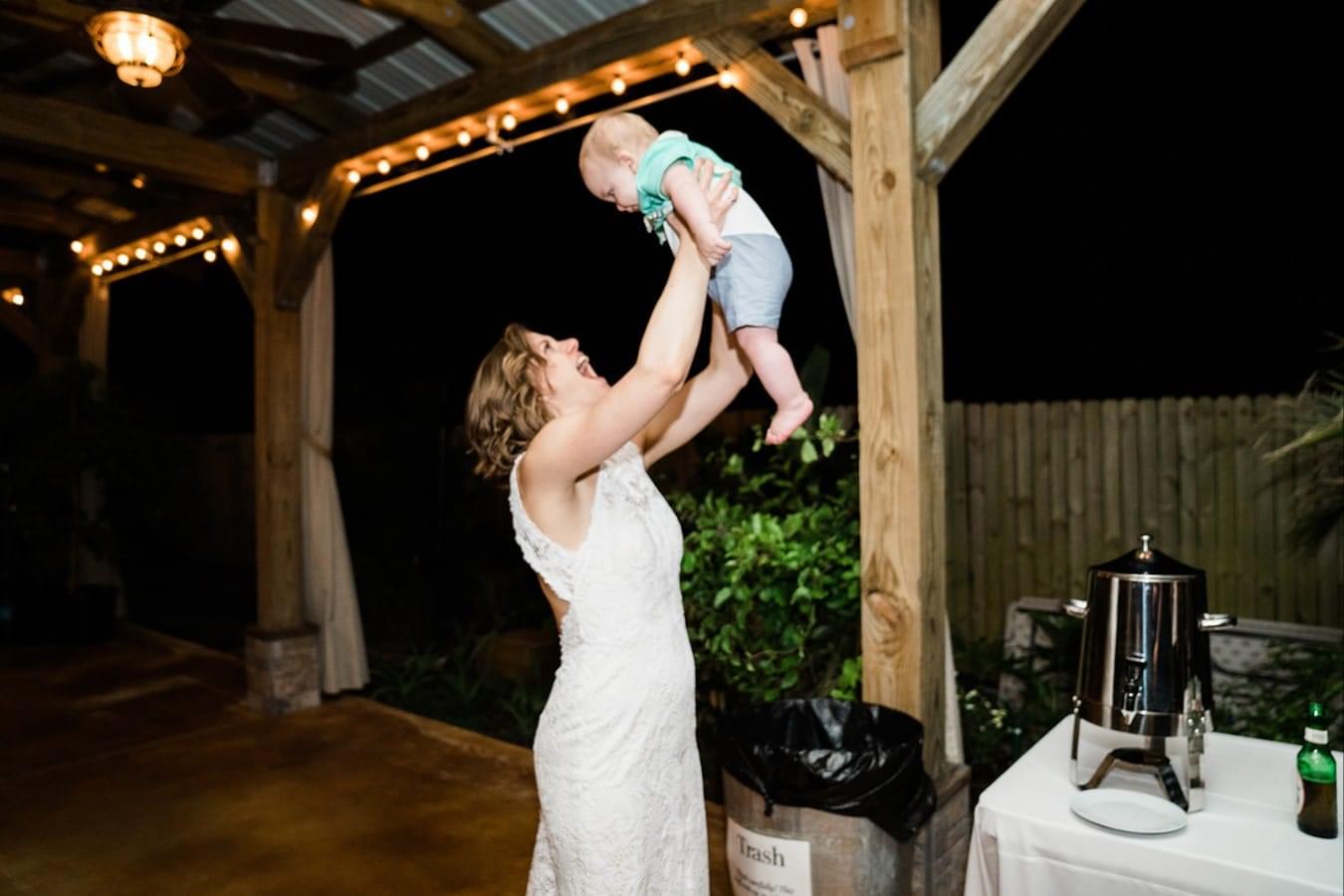 Most kids don't need an invitation to test their moves but think about asking your DJ to play one kiddo favorite that will get them all on their feet!
5. Games, games, games!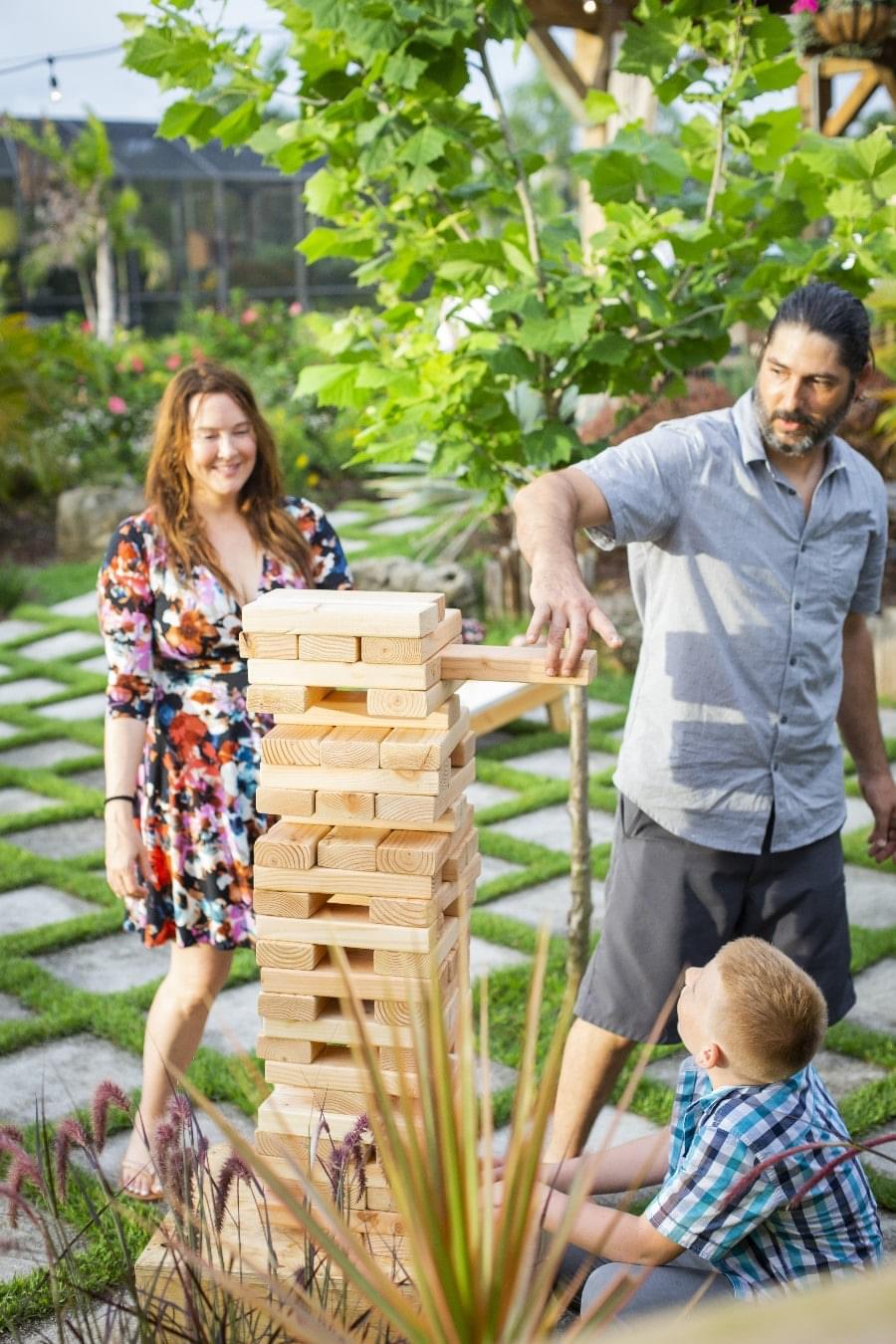 This is a great addition for kids as well as adults who are a little less than confident with busting a move on the dance floor. If your venue is outdoors think about yard games like corn hole, bacci ball, or giant Jenga (Rockledge Gardens has all three for you to use!) but even indoor events can have a game table with quick classic favorites like checkers!
6. How about a kids' corner?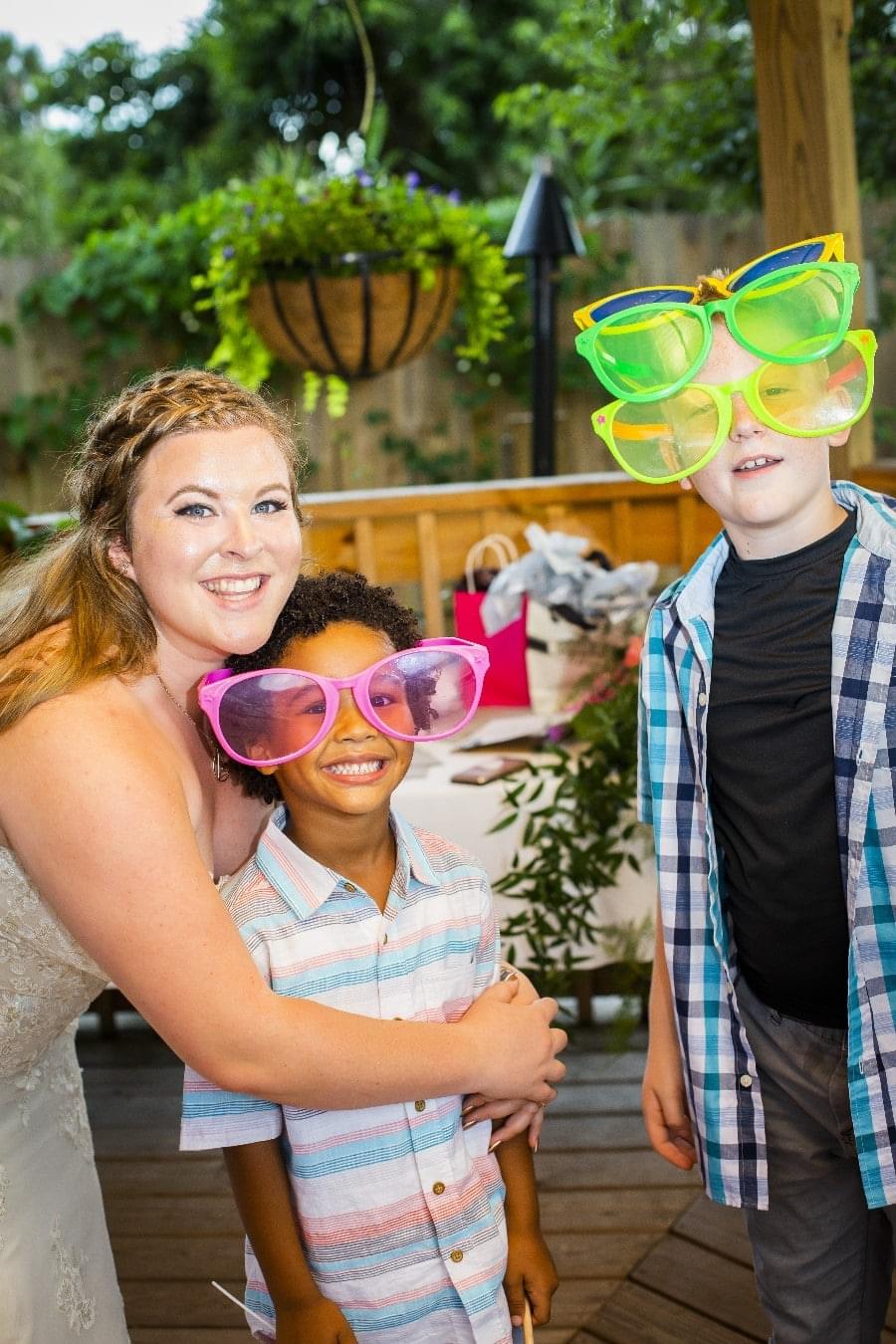 Think about dedicating an area of your wedding space to the littlest guests with crafts, special favors, games, mats for those who get tired and need quiet time, or even a movie that ties into your wedding theme (mine was a rainbow wedding and we had The Wizard of Oz playing on a loop in our "kids' cave").
7. Don't forget the photos!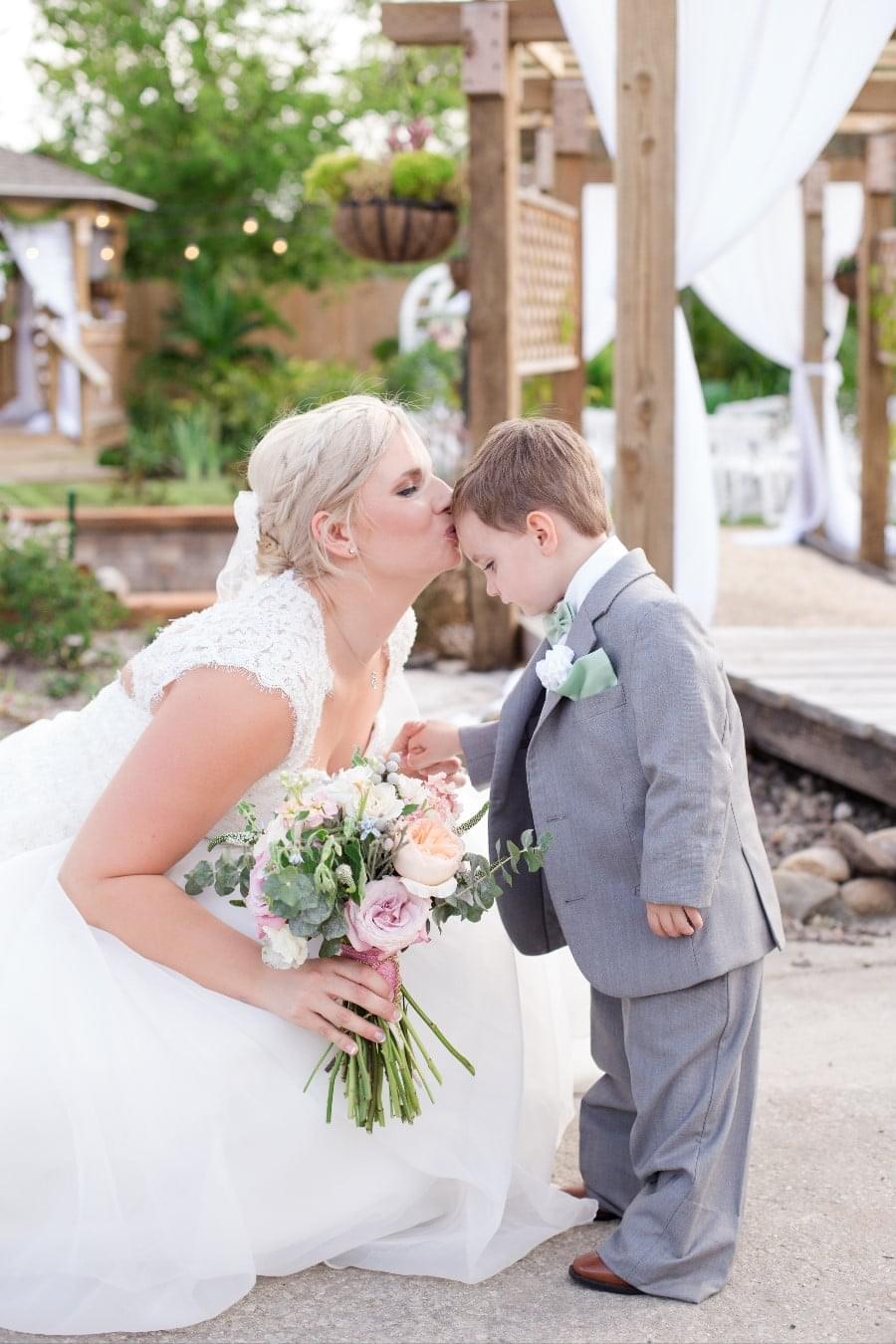 One of my biggest regrets from my wedding is that I didn't get any photos of just me and my flower girls (I know! Huge oversite!). Don't let it happen to you and make sure that photos with the kids are on your list for your photographer. One of the cutest ideas I've heard recently is to have your flower girl try on your wedding dress and then give her the photo on HER wedding day!
What are your favorite ways to incorporate kids into a wedding?
Photos for this post by Shelby Dunnam, Misti Blu Day, Danielle Taufer, The Lemons Photography, and All Things Beautiful Photography